Most golf courses in Northeast Ohio are suffering from swampy conditions from all the recent rains. But Turkeyfoot Lake Golf Links in Akron was still dry and eminently playable for the 2019 Akron District Golf Association's Parke H. Thornton 2-M Better Ball on Saturday.
A pair of teams took advantage of those good conditions.
Aaron Crewse and Dan Marr played a strong back nine at Turkeyfoot to claim the Championship Division. Turning at 2-under par, they made five birdies coming in to post 65 and win by two shots over Dave Oates and Vaughn Snyder.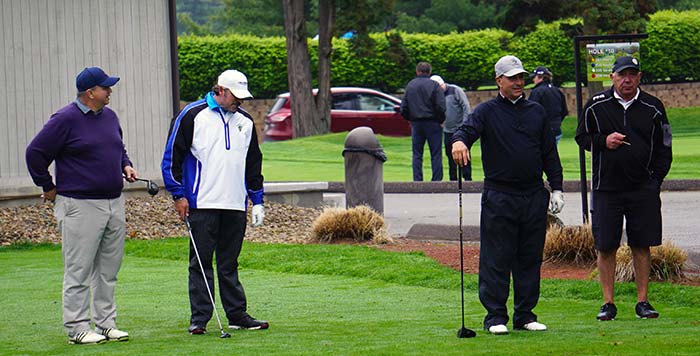 In the Senior Division, Jim Cea partnered with Rob Schustrich and mirrorred the Championship Division winning score, including a 34 front side and five birdies on the back nine. That effort was good for a one-shot victory over two teams: Kurt Peterson and Nick Lambos; and Doug Rockich with Jim Hockwalt.
The next event on the 2019 schedule is the ADGA 4-M Scramble at Seven Hills Golf Course in Hartville on Saturday, May 25th.
INSTRUCTIONS: Click any thumbnail to launch the photo viewer. Hover your cursor over a photo in the viewer to display arrows to move between photos. Click (x) to exit the current batch after viewing. Then use the navigation below the thumbnails to see additional photos in this gallery.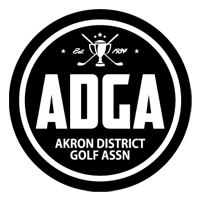 FINAL RESULTS:
Akron District Golf Association
2019 Parke H. Thornton 2-M Better Ball
presented by Foxy Golf
Turkeyfoot Lake Golf Links, Akron
Saturday, May 4, 2019
CHAMPIONSHIP DIVISION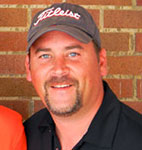 Aaron Crewse / Dan Marr 34 – 31 = 65 $600.00 GC $190.00 CP
Oates / Snyder 35 – 32 = 67 $450.00 GC $110.00 CP
Simpson / Krivanek 35 – 34 = 69 $300.00 GC $40.00 CP
Watkins / Berkheimer 36 – 33 = 69 $300.00 GC $40.00 CP
Jones / Parker 36 – 34 = 70 $70.00 GC
Kaufman / Padgett 35 – 35 = 70 $70.00 GC
Karamas / Kloetzer 36 – 34 = 70 $70.00 GC
Hull / Bishop 38 – 32 = 70 $70.00 GC
Wild / Frey 36 – 34 = 70 $70.00 GC
McClary / Meighn 36 – 35 = 71
Smith / Stefanski 35 – 36 = 71
Stormer / Trent 36 – 37 = 73
Grace / Grace 39 – 34 = 73
Schneider / Bodde 38 – 36 = 74
Malik / Schnur 38 – 36 = 74
Sutter / Shisler 39 – 35 = 74
Beebe / Li 39 – 36 = 75
Vellios / Gamble 40 – 38 = 78
Warren / Phifer 41 – 39 = 80
Logan / Hull 42 – 43 = 85
CHAMPIONSHIP DIVISION SKINS: $195 ea
Hole #4 Tyler Watkins / Dennis Berkheimer
Hole # 17 Mark Schneider / Bodde
SENIOR DIVISION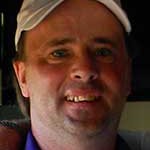 Jim Cea / Rob Schustrich 34 – 31 = 65 $600.00 GC $200.00 CP
Peterson / Lambos 34 – 32 = 66 $400.00 GC $100.00 CP
Rockich / Hockwalt 33 – 33 = 66 $400.00 GC $100.00 CP
Durr / Lahnan 34 – 35 = 69 $250.00 GC
Dean / Dean 35 – 35 = 70 $175.00 GC
Skidmore / Downing 35 – 35 = 70 $175.00 GC
Seever / Thomas 36 – 35 = 71
Bryson / Merrow 34 – 37 = 71
B. Spino / Chirumbolo 35 – 37 = 72
Huntley / Laubacher 35 – 37 = 72
Freeman / Trier 38 – 34 = 72
Cutlip / Cutlip 40 – 32 = 72
Baugh / Bader 37 – 36 = 73
Hull / Stack 35 – 38 = 73
Luckenbaugh / Lance 35 – 39 = 74
Lowry / Fricker 37 – 37 = 74
Minear / Johnston 38 – 37 = 75
Fleming / Wilson Sr 40 – 35 = 75
Armour / Ciccarello 38 – 37 = 75
Rybka / Ream 41 – 36 = 77
SENIOR DIVISION SKINS: $80 ea
Hole # 4 Larry Lahnan / Jim Durr
Hole #7 Tom Skidmore / Bill Downing
Hole #11 Dean & Dave Cutlip
Hole #13 Larry Lahnan / Jim Durr
Hole #17 Doug Fleming / Steve Wilson