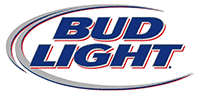 Dan Marr recruited a pair of strong, young Ohio Prestwick players — Miles DeMuesy and Max Moldovan — as his teammates in the 2019 ADGA Bud Light 3-Man Shamble at Chippewa today.
The trio worked well together.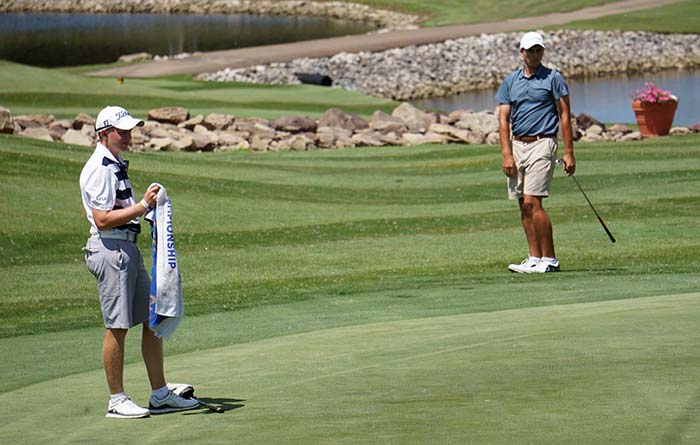 DeMuesy and Moldovan played loose and made a hefty share of birdies, while the veteran Marr made some clutch putts down the stretch. The team earned a three-shot victory in the two better ball shamble format (pick the best tee shot, play your own ball from there) over Ty Kovach, Aaron Crewse and Allen Freeman.

In the Senior Division, it looked like Jeff Dean, Bruce Dean and Doug Rockich were going to run away from the field in a big way. The trio shot a stunning shamble better ball score of 11-under par 59 on the front side of Chippewa and led by four shots at the turn.
But for as hot as they started, Dean/Dean/Rockich went ice cold on the back nine — shooting a 2-under par 70 to finish at 13-under par.
Larry Lahnan, Fred Miller and Nick Lambos went off as the first group of the day. They shot 64 on both nines, and finished their last four holes in a tidy 5-under par. Their 14-under par 128 total captured the Senior Division by one shot over Team Dean and the trio of Tom Skidmore, Bill Downing and Mark Thomas.
The final event of the 2019 season will be the ADGA Golfer of the Year tournament in early October. Watch Northeast Ohio Golf for details…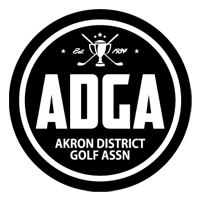 FINAL RESULTS:
Akron District Golf Association
2019 Bud Light 3-Man Shamble
Chippewa Golf Club, Doylestown, Ohio
Saturday, July 20, 2019
CHAMPIONSHIP DIVISION
Marr / DeMuesy / Moldovan 62 – 64 = 126 $750.00
Freeman / Kovach / Crewse 65 – 64 = 129 $300.00
Simpson / Snyder / Culbertson 63 – 67 = 130
Vincelette / Vincelette / Kloetzer 66 – 64 = 130
Hepner / Gasser / Findling 64 – 69 = 133
Walchalk / Barry / Stormer 67 – 69 = 136
Warren / Watkins / Schneider 70 – 69 = 139
CHAMPIONSHIP SKINS: $42 ea
Vincelette / Vincelette / Kloetzer – 6 on Hole #1
Simpson / Snyder / Culbertson – 5 on Hole #2
Vincelette / Vincelette / Kloetzer – 7 on Hole #11
Marr / DeMuesy / Moldovan – 7 on Hole #13
Freeman / Kovach / Crewse – 7 on Hole #16
SENIOR DIVISION
Lahnan / Lambos / Miller 64 – 64 = 128 $750.00
Dean / Dean / Rockich 59 – 70 = 129 $405.00
Skidmore / Downing / Thomas 64 – 65 = 129 $405.00
Cea / Spino / Peterson 63 – 67 = 130
Martin / Seever / Hull 65 – 71 = 136
Fricker / Lowry / Fleming 65 – 71 = 136
Livak / Bedell / McNiece 68 – 71 = 139
Trier / Armour / Toth 70 – 72 = 142
Rybka / Ream / Rohde 71 – 73 = 144
Cutlip / Marsinek / Luckenbaugh 70 – 75 = 145
Larizza / Helaney / Breen 71 – 76 = 147
SENIOR SKINS: $41.25 ea
Martin / Seever / Hull – 6 on Hole #1
Dean / Dean / Rockich – 6 on Hole #3
Skidmore / Downing / Thomas – 6 on Hole #5
Dean / Dean / Rockich – 7 on Hole #9
Livak / Bedell / McNiece – 7 on Hole #11
Lahnan / Lambos / Miller – 6 on Hole #13
Lahnan / Lambos / Miller – 6 on Hole #15
Lahnan / Lambos / Miller – 7 on Hole #16