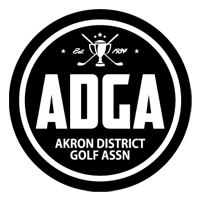 Jimmy Wild and AJ Borisa made all of the birdies a winning team is expected to make on their way to victory in the 2019 Akron District Golf Association 2-Man Jumble.
Oh, and an eagle-2 at the par-4 5th hole that nets a skin always helps, too.
Picking apart Shady Hollow Country Club in Massillon — which was in surprisingly great shape given all of the recent downpours — the pair ran off a 5-under par front nine scramble of 31, making birdies at the two par-fives, at the shortish par-4 third and that eagle at the reachable par-4 fifth.
Then they closed the deal with a back-nine 3-under par 33 in the better ball format, making back-to-back birdies at the par-5 12th and long uphill par-3 13th, and a birdie at the 16th.
Their 8-under par 64 was good for a two shot win over a giant six team log jam, all of whom finished at 6-under par 66.
In the Senior Division, there was a flat-out shootout between two teams who ran away from the rest of the field — and bested the Championship Division winning score by three shots in the process (up one tee box, to be fair).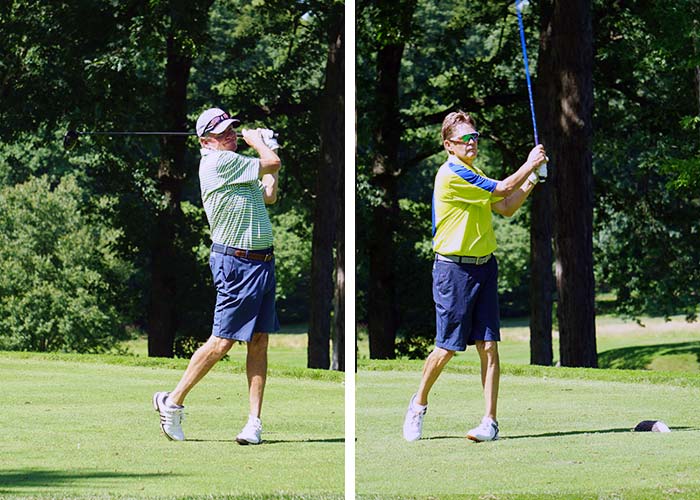 Usually, getting to 10-under par in any 2-man event while making an eagle on a par-5 that nets you a skin is good enough for a victory. After Larry Lahnan and Jim Durr posted their score of 62 at Shady Hollow in the Senior Division, the conventional wisdom said they were the champs.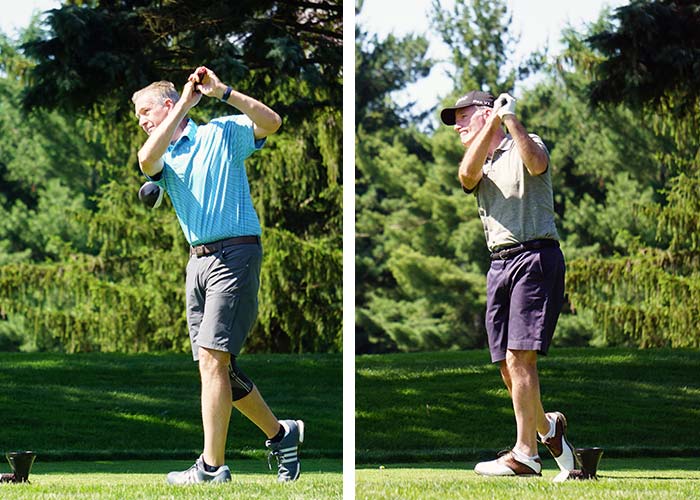 But Rick Bryson and Jim Hercheck made an even better eagle of their own coming down the stretch — a field shot for deuce on the par-4 16th — that pushed them to an eye-popping 11-under par 61 and a one shot victory in the Senior segment.
Lahnan and Durr raced out to the lead with a 7-under par scramble side of 29, their eagle at the par-5 ninth capping the flurry.
But Hercheck and Bryson made three birdies and an eagle on their better ball back-nine, reeling off a 5-under par 31 in that tougher format to slide past for the win…

The next event on the 2019 schedule is the ADGA 3-Player Shamble at Chippewa Golf Club in Doylestown on Saturday, July 20th.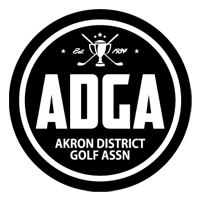 FINAL RESULTS:
Akron District Golf Association
2019 2-Man Jumble Tournament
Shady Hollow Country Club, Massillon
Saturday, June 22, 2019
CHAMPIONSHIP DIVISION
1st Jimmy Wild / AJ Borisa 31 – 33 = 64 $500.00 GC $160.00 CP
T2 Clay / Ramus 33 – 33 = 66 $115.00 GC $30.00 CP
T2 Grace / Grace 33 – 33 = 66 $115.00 GC $30.00 CP
T2 Prok / Monas 31 – 35 = 66 $115.00 GC $30.00 CP
T2 Simpson / Krivanek 32 – 34 = 66 $115.00 GC $30.00 CP
T2 Marr / Conjeriti 32 – 34 = 66 $115.00 GC $30.00 CP
T2 Snyder / Jones 32 – 34 = 66 $115.00 GC $30.00 CP
Out of the Money:
Malkus / Malkus 34 – 33 = 67
Crewse / Vincelette 34 – 33 = 67
Gasser / Hepner 30 – 37 = 67
Smith / Stefanski 31 – 36 = 67
Kloetzer / Karamas 34 – 34 = 68
Frey / Schnur 33 – 37 = 70
Watkins / Loftin 35 – 35 = 70
Vincelette / Erks 33 – 37 = 70
Beebe / Ellison 36 – 36 = 72
CHAMPIONSHIP DIVISION SKINS: $80 ea
Wild/Borisa – Eagle 2 Hole #5
Crewse/Vincelette – Birdie 2 Hole #11
Marr/ Conjeriti – Eagle 3 Hole #12
Watkins/ Loftin – Birdie 3 Hole #15
SENIOR DIVISION
1st Rick Bryson / Jim Herchek 30 – 31 = 61 $500.00 GC $150.00 CP
2nd Lahnan / Durr 29 – 33 = 62 $350.00 GC $90.00 CP
T3 Cea / Schustrich 29 – 36 = 65 $175.00 GC $30.00 CP
T3 Skidmore / Downing 32 – 33 = 65 $175.00 GC $30.00 CP
Out of the Money:
Wadsworth / Malkus 30 – 36 = 66
Trier / Cutlip 33 – 34 = 67
Foss / Angie 33 – 35 = 68
Thomas / Seever 32 – 37 = 69
Freeman / Kovach 35 – 34 = 69
Fricker / Lowry 35 – 36 = 71
Hull / Hedrick 36 – 36 = 72
Cutlip / Marsinek 35 – 37 = 72
Davis / Fiest 35 – 37 = 72
Dean / Jones 33 – 40 = 73
Stack / Martin 35 – 39 = 74
SENIOR DIVISION SKINS: $75 ea
Cea/ Schustrich – Birdie 3 Hole #7
Lahnan/Durr – Eagle 3 Hole #9
Skidmore/Downing – Birdie 3 Hole #14
Bryson/ Herchek – Eagle 2 Hole #16