The Zoar Senior Amateur Championship was played Saturday afternoon at Zoar Golf Club in northern Tuscarawas County. The tournament features three divisions in age groups of 50+, 60+ and 70+. Each division plays from a different set of tees.
Jim Herchek of Bainbridge (pictured above) posted the day's low score of 4-under par 68 to win the 60+ age division. His 35-33 was four strokes better than Randy Gonter at even par 72. Scott Cope and Rob Cummings tied for 3rd place at 73.
Brad Baker of Warsaw won the 50-59 year old age division with a score of 3-under par 69. George Allen from Champion, Ohio was second at 71. John Perkowski and Ray McNiece tied for third place with one over par.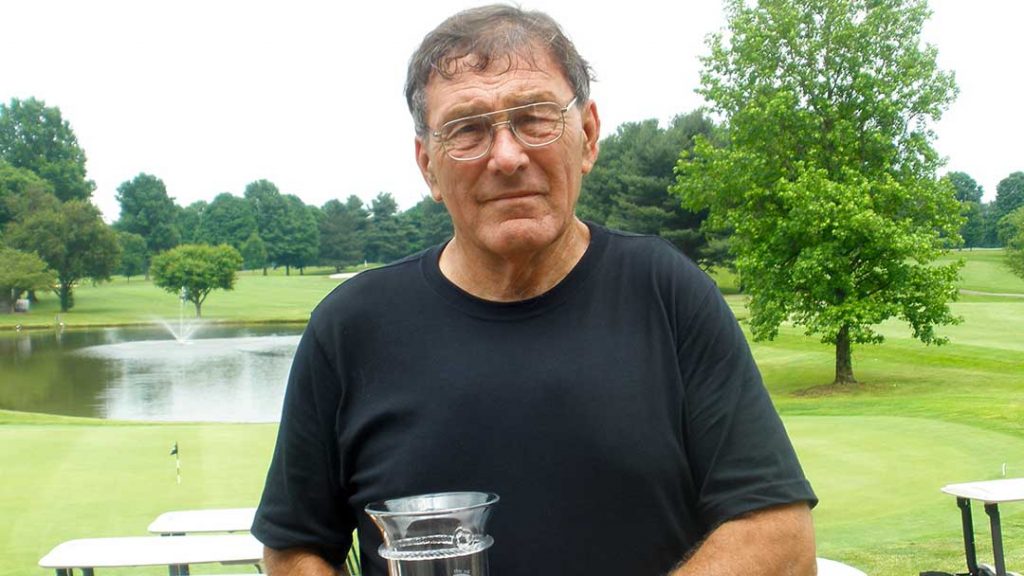 Tom Stack, Joe Hedrick and John Sibila all finished the 70+ division at even par 72. In the playoff, Hedrick dropped out after the first hole and four holes later Stack birdied #18 to claim the champions trophy and successfully defend his title.
The next event on the Zoar Golf Club tournament calendar is the Yuengling Tuscarawas County Amateur July 28-29th.
FINAL RESULTS:
2018 Zoar Senior Amateur Championship
Zoar Golf Club, Zoar OH
Saturday, June 9, 2018
Age 70+ Division
Tom Stack, Akron 72 $90 (merchandise) *won on 5th playoff hole
John Sibila, Dover 72 $40
Joe Hedrick, Akron 72 $30
SKINS: $35 each
Joe Hedrick birdie #2
Jim Tarter birdie #7

Age 60+ Division
Jim Herchek, Bainbridge 68 $180
Randy Gonter, Green 72 $90
Scott Cope, Zanesville 73 $45
Rob Cummings, Strongsville 73 $45
SKINS: $45 each
Art Wright birdie #3
Paul Gordon birdie #5
Scott Cope birdie #14
Keith Stutzman birdie #15

Age 50+ Division
Brad Baker, Warsaw 69 $170
George Allen, Champion 71 $80
John Perkowski, Dover 73 $45
Ray McNeice, Cleveland 73 $45
SKINS: $24 each
Brad Baker birdies on #1 ,9 and 17
George Allen birdies on 6 & 7
Ray McNeice birdie #10
Doug Rockich birdie #12