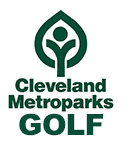 With no 5s on their scorecard, the team of David Sotka and Brian Polick managed a 3-under par score of 68 to win the Cleveland Metroparks Golf Sleepy Hollow 2-Player Better Ball on Saturday in Brecksville.
With a birdie on the 17th, John Fryman and and Jeff Maier slipped into second place with a score of 69.
The next event in the Cleveland Metroparks Golf Tournament Series is the Seneca Summer Stroke Play at Seneca Golf Course in Broadview Heights on Sunday, June 12th.
FINAL RESULTS:
Cleveland Metroparks Golf Tournament Series
2016 Sleepy Hollow 2-Player Better Ball
Sleepy Hollow Golf Course, Brecksville
Saturday, June 4, 2016 | Par 71

David Sotka Brian Polick 68 $290 ea GC
John Fryman Jeff Maier 69 $180 ea GC
Ryan Stefanski Nick Anangost 70 $87 ea GC
Steve Blackburn A.J. Borisa 70 $87 ea GC
William Speirs Erron Gomez 70 $87 ea GC
Mark Foss Mike Angie 71
Ray Durban Lou Durban 72
Allen Freeman Ty Kovach 72
John Williams Brad Cieslinski 73
Brian Beebe David Trier 74
Dennis Berkheimer Tim Cebula 74
Cary Slabaugh Phil Tighe 74
Daniel Terry Chris Ramaglia 75
Matt Busa Brad Mattson 75
Travis Pollari Paul Krueger 76
Michael Mintz Scott Heran 77
Clay Mayor Lou D'Amico 79
Wyatt Suntala Weston Lucas 80
Steven Newbouls Jon Klinic 81
Justin Oshinsky Gary Long 86
Larry Zgrabik Jerry Zgrabik 87
Louis E. Harris Sr. Louis E. Harris Jr. 94
Long Drive
#4 Weston Lucas
#11 Wyatt Suntala
Pin Shot
#6 Paul Krueger
#12 Bill Speirs
SKINS: $100 ea
John Fryman / Jeff Maier (2)
William Speirs / Erron Gomez
John Williams / Brad Cieslinski