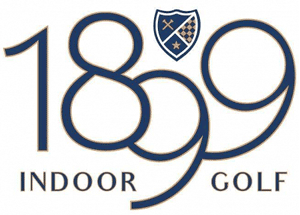 The Wednesday Big Skins Game at 1899 Indoor Golf in Twinsburg tackled the brutal Sebonack Golf Club on Long Island. The Jack Nicklaus designed links-style layout is manageable tee to green, but the green sites are huge with elephants buried everywhere. Coupled with the difficult hole locations, it was tough sledding for everyone. Par was a great score in most cases, let alone birdies.
In spite of the challenge, Joe Meissner and Steven Morgan canceled each other out on the difficult second hole with a pair of birdies.
Holes 3 through 8 proved to be a gauntlet, and not a single birdie was recorded amongst all the players.
The uphill par-5 9th had an eagle attempt from Garrett Korte that didn't miss by much, but birdies by Meissner and Dave Trier canceled each out.
So to extra holes we went.
On Hole #10, Korte stuffed a wedge into gimme range and had his car keys in hand, coat and hat on, and wallet ready to store his cash. Then Kevin Pask ran in a 36-foot foot bomb up a huge slope to keep the game alive.
Hole #11 came and went without excitement, and the 1899 staff began raising the lights and playing "Closing Time" so we knew we had to get going.
The downhill par-3 12th hole decided it all. After a bunch of ho-hum shots, Josh Diemer threw in a dagger 8-iron in to under 4 feet, putting a birdie on the card. A handful of chips and long putts threatened the hole to tie, but in the end Josh took home the only skin of the evening!
1899 WEDNESDAY WEEK 4 SKINS:
Josh Diemer – Birdie #12 – $160
We'll see everyone next week Wednesday, December 15th for the final installment before the Christmas holidays of the 1899 Wednesday Big Skins Game…