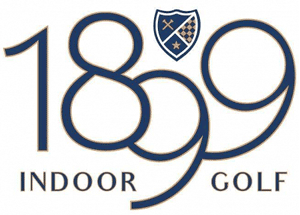 The Wednesday Big Skins Game at 1899 Indoor Golf in Twinsburg was back in action last night, and familiar faces were raining birdies on Puerto Rico's water-laden Bahia Beach Golf Club.
In the end, 10 birdies were made on this tough track, and four of them held up for skins. (But a par skin nearly held up on the difficult par-3 fourth hole, where the field average score was a whopping 4.7 strokes!)
Garrett Korte birdied the tight first hole for a skin. He went into relax mode for most of the remainder of the way, but awoke to make birdie on the gettable par-5 seventh hole that also held up for a skin.
Chris Okeson made a solid birdie on the par-4 third hole, then dodged a few attempts to cut him.
On the challenging sixth hole, Scott Pollack hit a wayward drive, a #4 hybrid from the gunch that bounced onto the green, then drained a 60-foot bomb putt for a birdie to win the final skin of the night.
1899 WEDNESDAY WEEK 3 SKINS: $65 each
Korte – Hole 1, Hole 7: $130
Okeson – Hole 3: $65
Pollack – Hole $65
13 players competed
Hope to see everyone next week Wednesday, December 8th for the next installment of the 1899 Wednesday Big Skins Game!