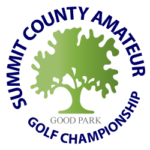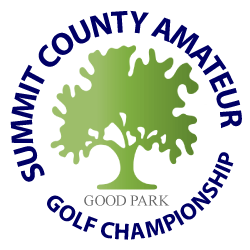 Five-time champion Dave Oates of Canton posted a 4-under par 67 at Good Park and leads after Saturday's first round of the 2022 Summit County Amateur Championship.
Oates, the principal and golf coach at Canton Central Catholic, has a pack of chasers right on his heels heading into Sunday's finale.
Two-time past champion Howard Clendenin made bogey at the last to fall one shot behind Oates, finishing at 3-under par 68.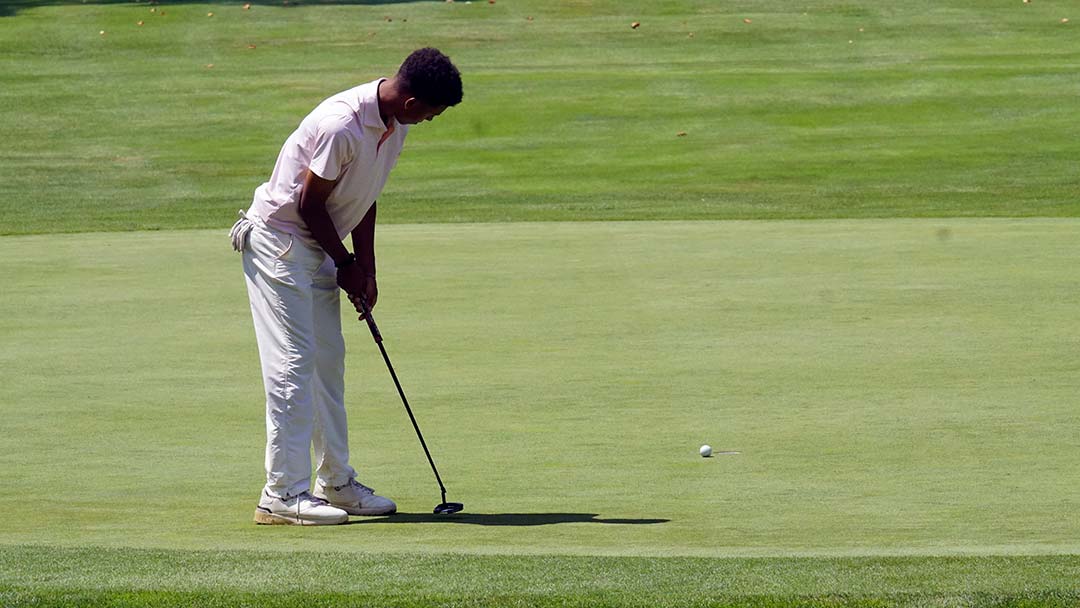 Another shot back is former Hoban star and University of Kentucky golfer Solomon Petrie, who shot 69 with a strong finish on the Good Park back nine.
Six players sit at 1-under par 70, including another past champion in Canton's Aaron Crewse. Four more players shot even par 71. Should be a fun-to-watch shootout on Sunday at Good Park.
SATURDAY SKINS
A pair of hole-out eagles won skins in Saturday's Summit County Am first round: Zach Hewitt pitched in from in front of the drivable par-4 12th hole for eagle; and Joshua Hodges holed out a shot on the dogleg par-4 15th hole to grab his skin. Each skin was worth $560.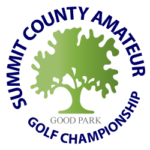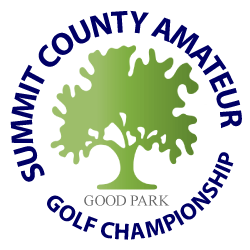 ROUND 1 RESULTS:
2022 Summit County Amateur Championship
Good Park Golf Course, Akron
Saturday, August 6, 2022

Oates, Dave 33 – 34 = 67
Clendenin, Howard 35 – 33 = 68
Petrie, Solomon 36 – 33 = 69
Crewse, Aaron 35 – 35 = 70
Lieser, Jonathon 34 – 36 = 70
Vincelette, Brian 36 – 34 = 70
Hewitt, Zach 36 – 34 = 70
Milavickas, Alex 33 – 37 = 70
Witmer, Michael 36 – 34 = 70
Wright, Josh 37 – 34 = 71
Kordupel, Bryan 33 – 38 = 71
Scarbrough, Caden 36 – 35 = 71
Smith, Braden 37 – 34 = 71
Trier, Dave 34 – 38 = 72
Klaric III, Michael 38 – 34 = 72
Clay, Josh 36 – 36 = 72
O'Brien, Jeff 35 – 37 = 72
Schustrich, Rob 40 – 32 = 72
Gutowski, Ryan 36 – 36 = 72
Radis, Bud 38 – 34 = 72
Stefanski, Ryan 36 – 37 = 73
Lahnan, Larry 36 – 37 = 73
Schreck, Luke 37 – 36 = 73
Steffen, Patrick 35 – 38 = 73
Blackburn, Steve 37 – 36 = 73
Buzaki, Kyle 35 – 38 = 73
Snyder, Vaughn 37 – 36 = 73
Cona, Garrett 37 – 36 = 73
Peterson, Kurt 36 – 37 = 73
Kloetzer, Shaun 37 – 36 = 73
Knapp, Jonathon 36 – 37 = 73
Drukenbrod, Zach 38 – 36 = 74
Hines, Cory 34 – 40 = 74
Shultz, Drew 37 – 37 = 74
Prok, Joshua 36 – 38 = 74
Simpson, Mike 40 – 34 = 74
Wild, Jimmy 37 – 37 = 74
Crookston, Max 36 – 38 = 74
Fryman, John 35 – 39 = 74
Grayson, Andrew 38 – 36 = 74
Jatich, Brandon 34 – 40 = 74
Bognar, Michael 38 – 37 = 75
Cutlip, Dean 39 – 36 = 75
Duncan, Dustin 33 – 42 = 75
Henighan, Bob 33 – 42 = 75
Christman, Cole 37 – 38 = 75
McCollins, Gunnar 38 – 37 = 75
Spino, Bobby 36 – 39 = 75
Carney, Chris 37 – 39 = 76
Barber, Doug 39 – 37 = 76
Cea, Jim 38 – 38 = 76
Ellison, Will 39 – 37 = 76
Bryson, Rick 38 – 38 = 76
McCaffrey, Michael 37 – 39 = 76
Morgan, Jayden 37 – 39 = 76
Walker, Chris 40 – 36 = 76
DiMeo, Sam 38 – 39 = 77
Fricker, Steve 36 – 41 = 77
Decheco, Max 37 – 40 = 77
Yacovazzi, Anthony 40 – 37 = 77
Dota, Mike 36 – 41 = 77
Laib, David 38 – 39 = 77
Dunn, Dylan 39 – 38 = 77
Warren, Matt 38 – 39 = 77
Watkins, Tyler 37 – 40 = 77
Kukolek, Brian 38 – 40 = 78
Buehler, Dustin 36 – 42 = 78
Barbas, Jeff 39 – 39 = 78
Loomis, Rob 37 – 41 = 78
Fleming, Doug 39 – 39 = 78
Trzbuchowski, Justin 38 – 40 = 78
Beebe, Brian 40 – 38 = 78
Maxwell, Ryan 38 – 40 = 78
Moran, Xander 39 – 39 = 78
Mullen, Matt 41 – 37 = 78
Cebula, Tim 38 – 40 = 78
Hodges, Joshua 39 – 39 = 78
Wierzbicki, Tyler 38 – 41 = 79
Maninga, Dylan 41 – 38 = 79
Agarenzo, Mychal 38 – 41 = 79
Hartman, Matthew 39 – 40 = 79
Wickham, Adam 38 – 41 = 79
Hughes, Keith 40 – 39 = 79
Hostetler, Ryan 43 – 37 = 80
Milavickas, Eric 37 – 43 = 80
Wilcox, James 43 – 37 = 80
Ankrom, Tyler 40 – 40 = 80
Rice, Cody 41 – 39 = 80
Freeman, Al 42 – 38 = 80
Boykins, Jamison 40 – 41 = 81
Carr, Nick 40 – 41 = 81
Cona, Rocco 39 – 42 = 81
Burch, Alex 39 – 42 = 81
Green, Chad 41 – 40 = 81
Lukacs, Kasey 39 – 42 = 81
Ajidra, Colline 39 – 42 = 81
Marozzi, Anthony 41 – 40 = 81
Zink, Jack 39 – 42 = 81
Mirelli, Jeff 42 – 39 = 81
Gasaway, Cory 40 – 42 = 82
Skorman, Randy 40 – 42 = 82
Rush, Eric 40 – 42 = 82
Carpenter, Jay 42 – 40 = 82
Marr, Dan 44 – 38 = 82
Hruby, Charlie 40 – 42 = 82
Norris, John 42 – 41 = 83
David, Andrew 43 – 40 = 83
Wonkovich, Eric 40 – 43 = 83
Ryan, Nate 41 – 42 = 83
Stretar, Luke 41 – 42 = 83
Childs, Aaron 38 – 45 = 83
Jenkins, William 38 – 45 = 83
Radis, Luke 38 – 45 = 83
Toth, John 38 – 45 = 83
Stiller, Mike 38 – 46 = 84
Thomas, Mark 41 – 43 = 84
Hoffman, Bryan 37 – 47 = 84
Kolkovich, Elliot 44 – 40 = 84
Wilson Jr., Steve 44 – 40 = 84
Flanders, Ben 42 – 43 = 85
Terry, Dan 43 – 42 = 85
Martin, Gregg 42 – 43 = 85
Gorham, Josh 41 – 44 = 85
Sattler, Dave 43 – 42 = 85
Hillwig, Bodie 41 – 44 = 85
Corlett, Jeff 45 – 40 = 85
Green, Austin 43 – 44 = 87
Stretar, L. Reuel 45 – 44 = 89
Hido, Josh 43 – 46 = 89
Sugar, Jake 45 – 44 = 89
Berkheimer, Dennis 48 – 41 = 89
Krill, Denny 46 – 44 = 90
Wilson Sr., Steve 43 – 47 = 90
Mitchell III, Clarence 45 – 46 = 91
DiGirolamo, Alec 45 – 46 = 91
Dannemiller, Jeffrey 44 – 48 = 92
Distelhorst, Daniel 48 – 49 = 97
Oliver, Nelson 47 – 51 = 98