Ohio State Buckeye golfer and Green resident Maxwell Moldovan took advantage of his sharp skills and home course knowledge to open up a sizable lead after Round 1 of the 2022 Stark County Amateur Championship at Ohio Prestwick Country Club.
Moldovan leads by a whopping seven shots over defending champion Vaughn Snyder and past champion David Oates after Saturday's play.
In the Senior Division, Canton's Nick Lambos grabbed the first round lead with a solid 3-under par 69 to lead by one over Columbus resident Terry Wamack.
In the Super Senior 60+ Division, Jeff Semple shot 70 to lead by two shots over Bruno Chirumbolo. In the 70+ Division, Mike Brady leads by two shots over Tom Stack after a 79.
Final round play resumes tomorrow at 8 a.m. at Ohio Prestwick, starting times here.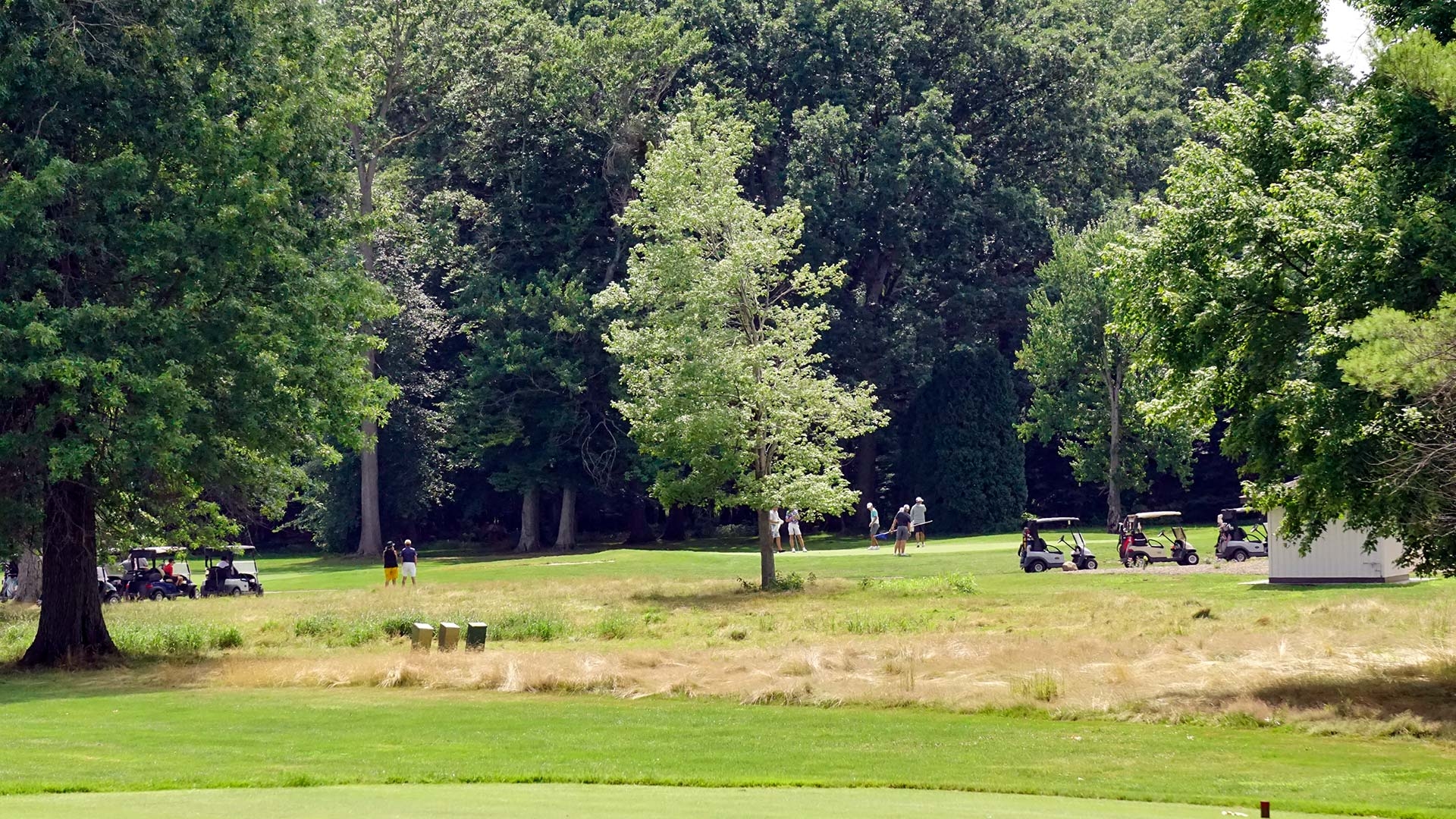 ROUND 1 RESULTS:
2022 Stark County Amateur Championship
Ohio Prestwick Country Club, Uniontown, Ohio
Saturday, July 23, 2022
CHAMPIONSHIP DIVISION
Moldovan, Max 66
Oates, David 73
Snyder, Vaughn 73
Knapp, Jonathan 74
Simpson, Mike 74
Crewse, Aaron 75
Lieser, Jonathan 75
Shultz, Drew 75
Clay, Josh 76
Conjerti, Jordan 76
Grayson, Andrew 76
Huscusson, Zachary 76
Jatich, Brandon 76
Jones, Kyle 76
Mastcko, Rich 76
Micale, Alex 76
Terlesky, Brian 76
Anderson, Alex 77
Stephan, Matthew 77
Trzebuckowski, Justin 77
Wild, Jimmy 77
Buehler, Dustin 78
Frey, Matt 78
Hepner, Tim 78
Hewitt, Zachary 78
Horning, Camden 78
Smith, Kyle 78
Stefanski, Ryan 78
Ellis, Jamison 79
Ellison, William 79
Lowder, Hunter 79
Ritter, Connor 79
Scarbrough, Caden 79
Tomak, Christian 79
DeCheco, Garrett 80
Drukenbrod, Zak 80
Filo, Adam 80
Milavickas, Alex 80
McCollins, Gunnar 81
Skripac, Ben 81
Strang, Lance 81
Testa, Cayden 81
Tracey, Justin 81
Belden, Dan 83
Freudeman, Kyle 83
Isla, Zack 83
Prok, Joshua 83
Bowman, Eric 84
Hatch, Mark 84
Schneider, Mark 84
Crone, Eric 85
Ochs, Sully 85
Hood, Blake 86
Loudon, Scott 87
Wilson, Landon 87
Montgomery, Brett 87
Adcock, Alex 88
Durica, Garrett 89
Gardner, Connor 89
Hodges, Joshua 91
Wilcox, James 92
Huff, Todd 93
Troyer, Branden 93
Wickham, Adam 95
Delillo, Jordan 97
Saturday Championship Division Cash Pot:
1st $125 Snyder
2nd $125 Oates
3rd $70 Simpson
4th $42 Lieser
5th $42 Crewse
Saturday Championship Division Skins: $67 ea
Jones – 1
Clay – 2
Oates – 8
Snyder – 10
Simpson – 14
Hodges – 16
SENIOR DIVISION 50-59
Lambos, Nick 69
Wamack, Terry 71
Laubacher, Tom 72
Spino, Bobby 72
Kovach, Ty 75
Sutter, Matt 75
Jatich, Nolan 76
Peterson, Kurt 76
Freeman, Allen 77
Hawkins, Scott 77
Minear, Chris 77
Cutlip, Dean 78
Pariano, Tony 78
Wadsworth, Bobby 78
Campbell, Jeffrey 79
Allton, Dave 80
Burge, Geoffrey 80
Chapman, Ron 81
Huntley, Brian 81
Trier, David 81
Dillon, Shawn 85
Stearn, Greg 86
Barbas, Jeff 88
Toth, John 88
Sovak, Brian 91
Saturday 50-59 Cash Pot:
1st $150 Lambos
2nd $90 Wamack
3rd $60 Spino
4th $60 Laubacher
Saturday 50-59 Skins: $120 ea
Peterson – 9
Minear – 17
Laubacher – 18
SENIOR DIVISION 60-69
Semple, Jeff 70
Chirumbolo, Bruno 72
Bryson, Rick 76
Freudeman, Dave 76
Crawford, Mike 77
Barr, Dennis 78
Peck, Dave 79
LaGrotteria, Paul 79
Lahnan, Larry 80
Thomas, Mark 80
Crider, Randy 81
Miller, Fred 82
Heavner, Tim 84
Hanzel, Andy 86
Spino, Sam 87
Charles, Bill 91
Saturday 60-69 Cash Pot:
1st $120 Semple
2nd $80 Chirumbolo
3rd $40 Freudeman
Saturday 60-69 Skins: NONE
SENIOR DIVISION 70+
Brady, Mike 77
Stack, Tom 79
VanNostran, Doug 80
Young, Randy 81
Dottavio, Alex 82
Smart, Scott 83
Steinhilber, Steven 84
Snyder, Dave 85
Champagne, Bradley 96
Saturday 70+ Cash Pot:
1st $80 Brady
2nd $40 Stack
Saturday 70+ Skins: $72 ea
Semple – 1
Steinhilber – 2
Crawford – 4
Semple – 9
Bryson – 18