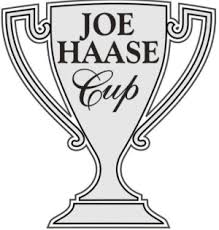 This coming Saturday, April 30th, the Joe Haase Cup will be contested at Firestone Country Club's North Course in Akron for the 24th time.
Teams from the Northern Ohio PGA Junior Tour, the North Coast Junior Tour, the Toledo Junior Golf Association and the Central Ohio Junior Golf Academy will compete this year.
This junior tour competition originally began as the Tour Challenge in 1999, featuring local junior teams from Northeast Ohio.
In 2002, the event was renamed in memory of Joe Haase, the golf professional at Shaker Heights Country Club and a past President of the Northern Ohio PGA. Joe was a good friend to junior golf both locally and nationally.
The event has been hosted at Firestone Country Club's North Course for the past 20 years. But only since 2021 have the representative teams come from outside Northeast Ohio, now with junior tours from Toledo and Columbus involved.
The North Coast Junior Golf Tour are the defending champions, as they won the last Haase Cup played in 2019. The prior two years of play have seen back-to-back cancellations: the 2020 event was cancelled for COVID-19; the 2021 Cup was rained out.
In past years, the event has always been conducted as a Match Play competition. But for 2022, a brand new stroke play Stableford scoring format will be used.
Each team of 18 players is comprised of six players in three divisions: Boys 17-19; Boys 16 & U; and Girls 19 & U. Scores from five of those six players per division will count toward the team points score. The team with the highest combined point total over all three divisions will be the 2022 Joe Haase Cup champion.
Best of luck to all players and may the best team win on Sunday at Firestone North!
2022 Joe Haase Cup Teams
North Coast Junior Golf Tour
Boys 17-19
Dominik Cosic
Grant Mylen
Ryan Chipps
Cooper Bryan
James O'Neill
Jackson Stover
Boys 16 & U
Alec Miller
Sven Nielsen
Drew Torzok
Aidan McKito
Elliot Thome
Charlie Tzefronis
Girls 19 & U
Ella Wong
Zoey Stern
Kandace Kellon
Gracyn Vidovic
Molly McGreal
Samantha Turk
Northern Ohio PGA Juniors
Boys 17-19
Connor Malicki
Jordan Kish
Ryan Sam
Michael Porter
Michael Van Etten
Dylan Dunn
Boys 16 & U
Chris Pollak
Liam Curtis
Max Weber
Ryan Dinan
Parker Barrett
Rocco Turner
Girls 19 & U
Sophia Rosa
Madolyn Kost
Siena Maschke
Emily Liptak
Brooklyn Millard
Emily Burling
Toledo Junior Golf Association
Boys 17-19
Avery Watson
Charlie Robertson
Nate Harm
Will Swigart
Eddie Griffin
Cooper Grill
Boys 16 & U
Teddy Robertson
Charlie Lutz
Joey Reece
Anthony Packo
Noah Miles
Carson Bruning
Girls 19 & U
Payton Donnelly
Paige Reece
Emily Dansack
Sydney Simpson
Emma Myers
Marin Gaubert
Central Ohio Junior Golf Academy
Boys 17-19
Ryan Seidensticker
Ethan Schwartz
Jake Morgan
Klay Redman
Ian Morgan
Ben Bridges
Boys 16 & U
Will Reis
Alexander Ritter
Zach Radtke
Julian Myers
Jack Flores
Carter Rutherford
Girls 19 & U
McKenzie Miller
Morgan Cornwell
Aimee Hayes
Audrey Keplar
Zaria Hampton
Hayley Dye
Tournament Day Agenda
9:30 AM – Player Registration
10:00 AM – Player's Intro Brunch
11:00 AM – Player Introductions and Remarks
11:30 AM – Practice Range Opens
12:00 PM – Double Tee Start Begins
6:00 PM – Cup Presentation
GROUPINGS AND STARTING TIMES: 2022 Joe Haase Cup
FIRST TEE
12:00 PM
Blue
Ben Bridges
COGA
B19-6
Dylan Dunn
NOPGA
B19-6
Jackson Stover
NCJT
B19-6
12:10 PM
Blue
Cooper Grill
TJGA
B19-6
Ian Morgan
COGA
B19-5
Michael Van Etten
NOPGA
B19-5
12:20 PM
Blue
Eddie Griffin
TJGA
B19-5
James O'Neill
NCJT
B19-5
Klay Redman
COGA
B19-4
12:30 PM
Blue
Michael Porter
NOPGA
B19-4
Will Swigart
TJGA
B19-4
Cooper Bryan
NCJT
B19-4
12:40 PM
Blue
Jake Morgan
COGA
B19-3
Ryan Sam
NOPGA
B19-3
Nate Harm
TJGA
B19-3
12:50 PM
Blue
Ryan Chipps
NCJT
B19-3
Ethan Schwartz
COGA
B19-2
Jordan Kish
NOPGA
B19-2
1:00 PM
Blue
Charlie Robertson
TJGA
B19-2
Grant Mylen
NCJT
B19-2
Ryan Seidensticker
COGA
B19-1
1:10 PM
Blue
Connor Malicki
NOPGA
B19-1
Avery Watson
TJGA
B19-1
Dominik Cosic
NCJT
B19-1
1:20 PM
Red
Aimee Hayes
COGA
G19-3
Siena Maschke
NOPGA
G19-3
Emily Dansack
TJGA
G19-3
1:30 PM
Red
Kandace Kellon
NCJT
G19-3
Morgan Cornwell
COGA
G19-2
Madolyn Kost
NOPGA
G19-2
1:40 PM
Red
Paige Reece
TJGA
G19-2
Zoey Stern
NCJT
G19-2
McKenzie Miller
COGA
G19-1
1:50 PM
Red
Sophia Rosa
NOPGA
G19-1
Payton Donnelly
TJGA
G19-1
Ella Wong
NCJT
G19-1
TENTH TEE
12:00 PM
White
Charlie Tzefronis
NCJT
B16-6
Carter Rutherford
COGA
B16-6
Carson Bruning
TJGA
B16-6
12:10 PM
White
Rocco Turner
NOPGA
B16-6
Elliot Thome
NCJT
B16-5
Jack Flores
COGA
B16-5
12:20 PM
White
Noah Miles
TJGA
B16-5
Parker Barrett
NOPGA
B16-5
Aidan McKito
NCJT
B16-4
12:30 PM
White
Julian Myers
COGA
B16-4
Anthony Packo
TJGA
B16-4
Ryan Dinan
NOPGA
B16-4
12:40 PM
White
Drew Torzok
NCJT
B16-3
Zach Radtke
COGA
B16-3
Joey Reece
TJGA
B16-3
12:50 PM
White
Max Weber
NOPGA
B16-3
Sven Nielsen
NCJT
B16-2
Alexander Ritter
COGA
B16-2
1:00 PM
White
Charlie Lutz
TJGA
B16-2
Liam Curtis
NOPGA
B16-2
Alec Miller
NCJT
B16-1
1:10 PM
White
Will Reis
COGA
B16-1
Teddy Robertson
TJGA
B16-1
Chris Pollak
NOPGA
B16-1
1:20 PM
Red
Samantha Turk
NCJT
G19-6
Hayley Dye
COGA
G19-6
Marin Gaubert
TJGA
G19-6
1:30 PM
Red
Emily Burling
NOPGA
G19-6
Molly McGreal
NCJT
G19-5
Zaria Hampton
COGA
G19-5
1:40 PM
Red
Emma Myers
TJGA
G19-5
Brooklyn Millard
NOPGA
G19-5
Gracyn Vidovic
NCJT
G19-4
1:50 PM
Red
Audrey Keplar
COGA
G19-4
Sydney Simpson
TJGA
G19-4
Emily Liptak
NOPGA
G19-4