Did you play on the high school golf team? It was fun, right? A handful of players all working toward the goal of playing as well as possible, trying to win as a team.
Well the Northern Ohio Golf Association has a way for you to recapture that feeling of camaraderie through team golf: by playing in the club-vs-club competition known as the Interclub Team Championship.
For many years, NOGA's Interclub was played under a six player, grind-it-out format with stroke play qualifying followed by a whole bunch of team-vs-team matches. But based on player suggestions, NOGA has created a new-and-improved three event series for the 2019 Interclub Team Championships.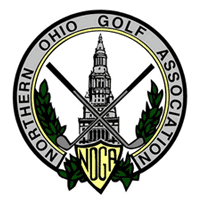 Starting this year, four players now make up each club's team, with substitute players from the club permitted for scheduling flexibility over the course of the Interclub season.
And a club can field more than one team if it wishes, too.
(The list of NOGA Clubs is here; these include private clubs, public golf courses that offer GHIN, and membership clubs like the NEOH.GOLF Club. If you belong to one of these clubs, you are eligible to play for that club in the Interclub.)
Reducing the team size to four players with substitutes makes it easier for a club to field a team, which should increase the number of team entries overall.
Each player on a team must have an active GHIN Handicap Index® at time of registration and competition. The team captain will register the entire team for each Interclub event, with an entry fee of $100 per player per event collected together ($400) from each team.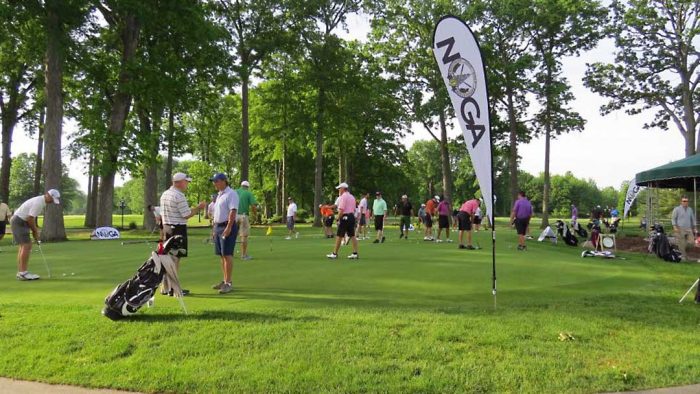 The three rounds of competition for the Interclub will be played at three different golf courses under three different tournament formats. The events are spread out from late May through early September, each played on a Thursday with a 1 p.m. shotgun start:
Interclub Round 1: Mayfield Country Club, South Euclid
Thursday, May 23 @ 1:00 p.m. Shotgun
Format: Four-ball (better ball) competition in which two players from each team compete together as a two-person side, forming two two-person sides per club team. Each teammate plays his own ball. The lower score of the side is the team score for each hole, with the total 18-hole score of both sides combined to establish the overall team score.
Interclub Round 2: Oberlin Golf Club, Oberlin
Thursday, June 27 @ 1:00 p.m. Shotgun
Format: 18 holes of a Stableford competition, in which competitors earn points based on the number of strokes taken on each hole. The total points earned by all four (4) players determines the team score.
Interclub Round 3: Glenmoor Country Club, Canton
Thursday, September 5 @ 1:00 p.m. Shotgun
Format: 18-hole Stroke Play competition, with the best three (3) 18-hole scores of four (4) players counted toward the team total score.
Now here's where it gets really fun: each of the events of the Interclub series is played as a stand-alone competition, but also counts toward the season-long finish. Prizes will be awarded for a team's finish position for each one-day event. But points are awarded for each round's finish as well. So the team with the highest overall points total after the completion of all three Interclub events will be named the Interclub Team Champion for 2019!
It's possible that a team could finish second or third in each one of the three Interclub events and still come out as 2019 Team Champion at the end because of that consistency.
It's also possible that one team could rout the field in the first two events and wrap up the Team Championship just by placing in the third event.
But most likely, that final Interclub event at Glenmoor Country Club will feature a handful of teams all running neck-and-neck in the points race, grinding it out in the individual stroke play format to determine the final season-long outcome.
Now that will be some spectacular team golf fun…