The Ohio High School Athletic Association's 2020 State Golf Tournament begins this Friday in Columbus!
On October 16 – 17, the Boys Division II teams and top individual players will play the Ohio State University Scarlet Course. The Division III Boys will be at NorthStar Golf Club in Sunbury. And the Division II Girls teams will compete at the OSU Gray Course.
The following Friday and Saturday, October 23 – 24, the Boys Division I teams and players will take on OSU Scarlet Course. The Girls Division I competitors will tackle the OSU Gray Course.
Some notes:
– 2019 Boys Division I runner-ups Archbishop Hoban were the top team at Districts in 2020 and look to win a state title this year;
– Both the boys and girls teams from Canton Central Catholic advanced to the 2020 state championships, after the Boys finished third in the Division III championships in 2019;
– Wooster Triway advances to the Division II Boys State Championship for the first time in school history;
– Laurel senior Jami Morris looks for an individual state championship, as she was medalist in the 2020 Girls Division II District championship and runner-up for the 2019 state individual title;
– An * below indicates that player earned individual medalist or co-medalist honors at District championships.
(Have a team photo that's missing below? Email it to us!)
DIVISION I BOYS:
Archbishop Hoban

Solomon Petrie (Jr)
Nolan Haynes (So)
Jack Vojtko (Fr)
Josh Wright (Sr)
Jake Ryan (So)
Coach: Quinn Parker
St. Ignatius
Topher Reed (Jr)
Nick Piesen (So)
Connor Malicki (So)
Nick Longano (Sr)
Bradley Chill (Fr)
Coach: PJ Myers
Hudson

Ben Basta* (Sr)
Jackson Choi (Sr)
Coop Pamer (Jr)
Andrew Yard (Jr)
Josh Pethel (Sr)
Coach: Matt Villenauve
Stow-Munroe Falls
Dan Page (Sr)
Max Crookston (Sr)
Dylan Dunn (Jr)
Brandon Beck (Sr)
Ben Skripac (So)
Coach: Mark Wilbur
INDIVIDUAL QUALIFIERS:
Ben Ramold (Sr), Massillon Jackson
Zachary Sieverts (Sr), Massillon Jackson
Ben Cors (Sr), Walsh Jesuit
Darin Hudak (Sr), Tallmadge
DIVISION I GIRLS:
Louisville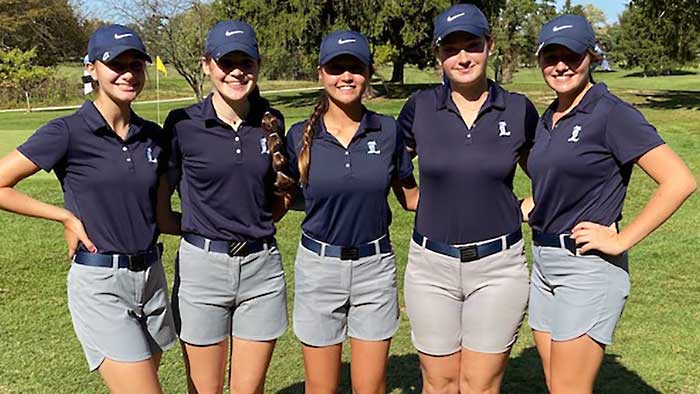 Erin Strouse (Jr)
Katie Bice* (Sr)
Madison Gruber (Sr)
Alexis Ralston (Jr)
Abby Davis (Jr)
Coach: Michele Vlacovsky
Green

Emily Liptak (Jr)
Rachel Didonato (Sr)
Samantha DeMuesy (Jr)
Jaden Eckard (Sr)
Ava Pulley (So)
Coach: Jake Shocklee
Medina Highland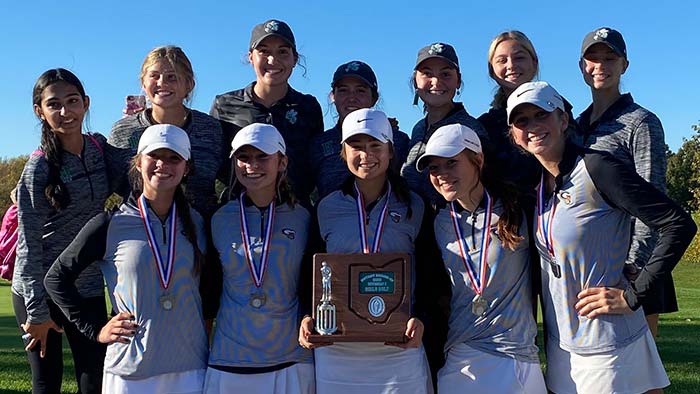 Isabella Goyette (Fr)
Alessandra Goyette (Jr)
Emily Krutkiewicz (So)
Grace Prentiss (Jr)
Paige McKendry (Fr)
Coach: Mary Becker
Massillon Jackson
Avery Wright (Jr)
Anastasia Nikolaidis (Sr)
Savanna Porter (Jr)
Abrielle Nikolaidis (Jr)
Rylee Colangelo (Jr)
Coach: Teal Harvey
Individual Qualifiers:
Maren Seaholts (Jr), Kent Roosevelt
Cara Heisterkamp (Fr), Magnificat
Grace May (Sr), North Canton Hoover
Kaitlin Kormuth (So), Solon
DIVISION II BOYS:
Cuyahoga Valley Christian Academy

Caden Scarbrough* (Sr)
Mason Henry (Sr)
Aiden Cannone (So)
Gabe Emery (Sr)
Andrew Hendrickx (Jr)
Coach: Jon Bucciarelli
Wooster Triway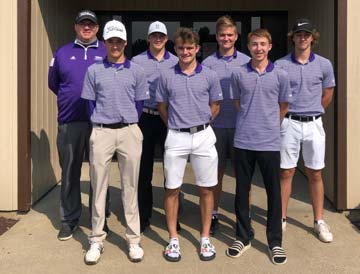 Griffin Braun (Jr)
Gavin Stutz (Jr)
Colton Snyder (Sr)
Brock Tisko (Jr)
Carter Schmid (Jr)
Notre Dame Cathedral Latin
Zander Gibson (Sr)
Devon Skufca (Sr)
Andrew Perovsek (Sr)
Ben Daher (So)
Ryley Stefanek (So)
Coach: Toni DeSanto
Individual Qualifiers:
Aiden Wiesemann (Sr), West Branch
Ben Ellis (Sr), Chippewa
Luke Nord (Sr), Poland Seminary
DIVISION II GIRLS:
Laurel

Jami Morris* (Sr)
Siena Maschke (Fr)
Madeleine Bee (Sr)
Riley Nowak (Jr)
Charlotte Davie (Jr)
Coach: Marti Hardy
Independence

Morgan Pascarella (Sr)
Allie Ksiazka (Sr)
Reese Vilcheck (Sr)
Emma Konopa (So)
Molly McGreal (Fr)
Coach: Karl Schuld
Canton Central Catholic
Kristen Belden (So)
Kaitlin Belden (Jr)
Katie Bonar (Sr)
Caroline Harold (So)
Sarah Colucy (So)
Coach: Mark Mokros
INDIVIDUAL QUALIFIERS:
Ella Wong* (So), Hawken
Alyssa Rapp (Jr), Cardinal Mooney
Lauren Bangasser (Jr), Beaumont
DIVISION III BOYS:
Canton Central Catholic

Kyle Freudeman (Sr)
Charlie Belden* (Sr)
Alex Milavickas (Sr)
Gavin Shamblen (Jr)
Austin Haig (Jr)
Coach: David Oates
Gilmour Academy

Liam Ottaway (Sr)
Alex Swinarski (Jr)
Harry Rogers (Jr)
Jack Popovich (Jr)
Parker Barrett (Fr)
Coach: Jamey Polak
Mogadore

Cory Gasaway* (Sr)
Dillon Pendergast (So)
Bryce Hall (Sr)
Reece Davis (Sr)
Dawson Manley (Sr)
Coach: Chris Mossa
INDIVIDUAL QUALIFIERS:
Caleb Domitrovich (So), McDonald
Jake Sylak (Sr), Mineral Ridge
Ryan Chipps (So), Fairport