For the fourth month in a row, the same two teams each won their respective divisions in the NOGA 1899 Four-Ball at the 1899 Golf Lounge locations in Twinsburg and Canton.
In the Scratch Division, Chris Okeson and Rob Schustrich once again took the victory, winning by four shots over Mike Stefko and Landon Palay across the Spyglass Hill Trackman layout. The pair finished 8-under par in the gross better ball format.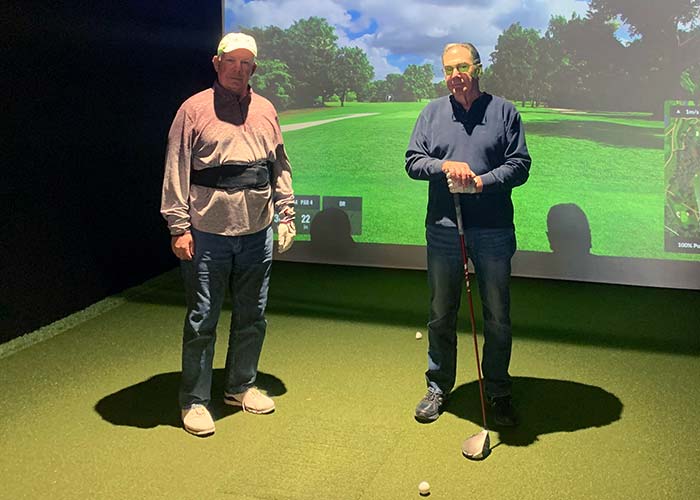 In the Net Division, Gary Peters and John Pettit posted a 14-under par score to earn their four-peat (?), besting Kevin Mcafee and Aaron Kazan by two strokes.
The March NOGA 1899 Four-Ball will be played on the Trackman edition of the Champion Course at PGA National, located in the real world in Palm Beach Gardens, FL. It's a fitting site selection, as that course hosts the Honda Classic on March 18-21. Yet you only have to register then go to Twinsburg or Canton…
FINAL RESULTS:
January NOGA 1899 Four-Ball
Spyglass Hill Golf Club, Trackman
February, 2021
SCRATCH DIVISION:
1 Chris Okeson + Robert Schustrich -8 136 $190.00
2 Stefko, Mike + Palay, Landon -4 140 $124.00
3 Polick, Brian + Wolanin, Paul -1 143
4 Blechschmidt, Jeff + Matthews, Nathanael E 144
NET DIVISION:
1 Gary Peters + John Pettit -14 130 $190.00
2 Mcafee, Kevin + Kazan, Aaron -12 132 $124.00
3 Thompson, David + Lucas, Bob -10 134
4 Minter, Nathan + Pacey, Philip -7 137