The North Coast Junior Tour dethroned the Northern Ohio PGA Junior Tour after five straight Joe Haase Cup wins, beating them by a single point yesterday at Firestone Country Club.
Facing off on Firestone's North Course in individual matches each worth two points, the NCJT team finished with 28 points to the NOPGA Junior Tour's 27.
NCJT trailed the NOPGA in points for most of the day, but the final three NCJT anchor players all won their matches at about the same time to take the title and end the NOPGA streak.
COMPLETE RESULTS: 2019 Joe Haase Cup [PDF] >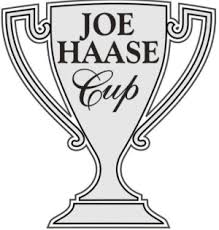 FINAL RESULTS:
2019 Joe Haase Cup
Firestone Country Club, North Course, Akron
Sunday, May 12, 2019
TEAM POINTS:
North Coast Junior Tour – 28
NOPGA Junior Tour – 27
Southwest Junior Tour – 14
Lake Erie Junior Golf Assn – 3


MATCH RESULTS:
| | | |
| --- | --- | --- |
| Chris Paterakis | SWGT | |
| Alexander Heilbrun | NOPGA | 2 Up |
| | | |
| Joey Kubic | NCJT | 6&4 |
| Grayson Clark | LEJGA | |
| | | |
| Thomas Wong | NCJT | |
| Topher Reed | SWGT | 7&5 |
| | | |
| Casey Crooks | LEJGA | 1 Up |
| Clark Nemer | NOPGA | |
| | | |
| Dominik Cosic | NCJT | |
| Benjamin Ramold | NOPGA | 2 Up |
| | | |
| Daniel Demos | LEJGA | |
| Clayton Greiner | SWGT | 9&8 |
| | | |
| Joshua Wright | NOPGA | 4&3 |
| Luke Schreck | SWGT | |
| | | |
| Matthew Jarrett | LEJGA | |
| Connor Gdovin | NCJT | 7&6 |
| | | |
| Autumn Schmidt | LEJGA | |
| Alyson Veverka | SWGT | 3&2 |
| | | |
| Olivia Zampedro | NCJT | 7&6 |
| Armani Shepherd | NOPGA | |
| | | |
| Kira Moore | NOPGA | 4&3 |
| Emily Krutkiewicz | SWGT | |
| | | |
| Jaclyn Wojciechows | LEJGA | AS |
| Ella Wong | NCJT | AS |
| | | |
| Kyle Mahaffey | SWGT | 2&1 |
| Jacob Fitzpatrick | LEJGA | |
| | | |
| Dylan Fitchet | NCJT | 2&1 |
| Mark Dilling | NOPGA | |
| | | |
| Matt Nimsuwan | SWGT | |
| Andrew Wyss | NOPGA | 3&2 |
| | | |
| Lane Thomas | LEJGA | |
| Bentley Stover | NCJT | 7&6 |
| | | |
| Braden Nunez | LEJGA | |
| Kyle Buzaki | NOPGA | 4&3 |
| | | |
| Alec Matej | SWGT | 4&2 |
| Zander Gibson | NCJT | |
| | | |
| Nelson Pike | NCJT | 4&3 |
| Andrew Martin | SWGT | |
| | | |
| Derek Miller | NOPGA | 2 Up |
| Kyle Smith | LEJGA | |
| | | |
| Carter Kluding | LEJGA | |
| Dylan Champney | SWGT | 4&3 |
| | | |
| Nathan Godic | NCJT | |
| Aaron Apticar | NOPGA | 3&2 |
| | | |
| Ethan Smith | LEJGA | |
| Antonio Bodziony | NCJT | 7&6 |
| | | |
| John Galik | SWGT | |
| Bruce Yoder | NOPGA | 9&8 |
| | | |
| Danny Milo | NCJT | 5&4 |
| Anthony Vannello | SWGT | |
| | | |
| Dean Austolash | NOPGA | 5&4 |
| Luke Sunderman | LEJGA | |
| | | |
| Claudia Sampson | LEJGA | |
| Jami Morris | NOPGA | 7&6 |
| | | |
| Marina Marusic | NCJT | 5&4 |
| Emma McGreal | SWGT | |
| | | |
| Amanda Ruminski | NOPGA | AS |
| Laine Hursh | NCJT | AS |
| | | |
| Mallory Graham | LEJGA | |
| Isabella Goyette | SWGT | 4&3 |
| | | |
| Darin Hudak | NOPGA | 9&7 |
| Noah Shaw | LEJGA | |
| | | |
| Nicholas Longano | NCJT | 1 Up |
| Liam Doyle | SWGT | |
| | | |
| Danny Greenhill | LEJGA | |
| Jarrett Nowak | SWGT | 2up |
| | | |
| Bradley Chill Jr. | NCJT | 4&3 |
| Jack Vojtko | NOPGA | |
| | | |
| AJ Marcinko | SWGT | |
| Nolan Haynes | NOPGA | 9&7 |
| | | |
| Carson Kennedy | LEJGA | |
| Robert Kimmel | NCJT | 2&1 |