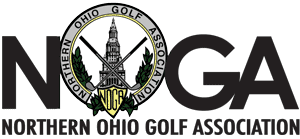 It rained overnight.
It rained as the first group teed off at 9 a.m.
It continued to rain all morning long, as more and more teams got underway.
Then it flat-out poured at exactly 12 noon, forcing a call-of-play then finally a cancellation of the 2020 NOGA Scratch Series Four-Ball at Lake Forest.
Players will receive additional information about the season-long match play brackets, refunds, etc. directly from NOGA in the next day or so.
The next event on the 2020 Great Lakes Auto Network Scratch Series schedule is the NOGA Scratch Summer Stroke Play at Plum Brook Country Club in Sandusky on Wednesday, July 8th.