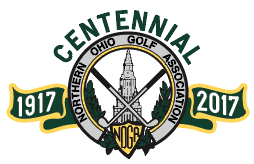 The Northern Ohio Golf Association is celebrating its 100th year promoting and preserving the game of golf by hosting a Centennial Golf & Gala at The Country Club in Pepper Pike on Saturday, September 23rd.
This event is an opportunity to play a world-class golf course — on a Saturday in September no less! Golf Digest ranks Country as 11th best in the state of Ohio. In addition to numerous local and state tournaments and national qualifying events, Country has hosted the U.S. Amateur won by Lawson Little in 1935, and the 2012 U.S. Women's Amateur won by Lydia Ko.
The dining experience after golf will be a first-class event unto itself, with a cocktail reception, dinner and live entertainment. Golfers and non-golfers alike are welcome to join in the dinner.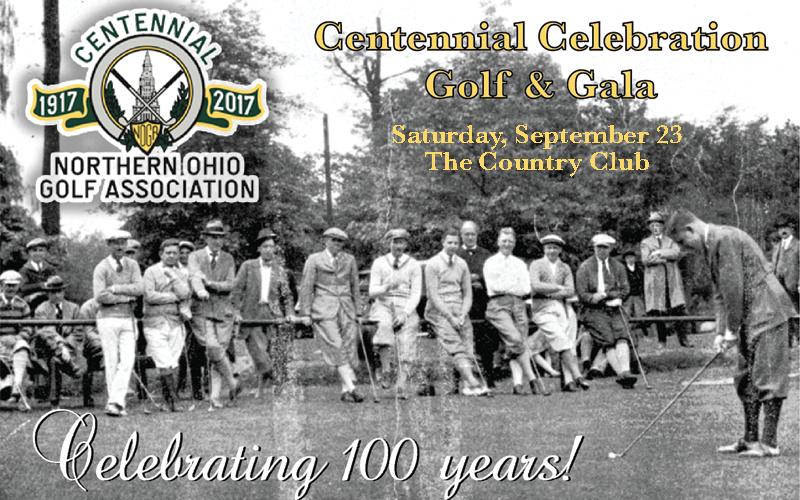 The NOGA Centennial Celebration Golf & Gala
The Country Club, Pepper Pike, OH
Saturday, September 23rd, 2017
Schedule of Events
1:30 – 6:00 p.m. Golf Outing
6:00 – 11:00 p.m. Gala Celebration
Golf Event – $400 per player, dinner included
Enjoy 18-holes of golf at The Country Club in Pepper Pike, Ohio. Each golfer will receive tee gifts and be treated to on-course beverages and snacks during the round. Team format will be two best balls of the foursome, with men and women competing with full handicaps.
Gala Fundraiser – $200 per person without golf
Gala guests will be treated to a cocktail reception, dinner prepared by the chefs at Country, live entertainment and centennial souvenir gifts.
Charitable Aspect
Proceeds from the Centennial Golf & Gala will benefit the NOGA Charities & Foundation's life-changing Return To Golf® program – helping physically disabled adults, children and wounded service veterans improve physically, mentally and, most importantly, socially through the innovative combination of rehabilitation-based fitness training and golf specific recreational therapy.
NOGA was originally established in 1917 to conduct inter club competitions for its original eight member clubs. It has proudly dedicated the last 100 years to serving more than 22,000 public and private amateur golfers, providing various benefits and services to enhance the game as a regional association of the United States Golf Association (USGA). Today, the Association serves 45 private member clubs with approximately 9,000 members, in addition to serving more than 13,000 public golfers at more than 100 public facilities.