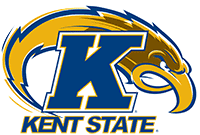 The 2018-19 golf season will be the final one for Kent State University's Herb Page as men's head coach and director of golf. On Thursday, Page announced his upcoming retirement and the appointment of Jon Mills as men's golf coach at the University.
After leading the men's golf team to 22 MAC crowns and being a part of 20 conference titles in 20 seasons from the women's team, Page is the proud owner of 43 MAC Championship rings.
After serving four seasons as associate head coach, Mills will become the 10th head coach in the program's 86-season history, following 41 years of leadership by Page.