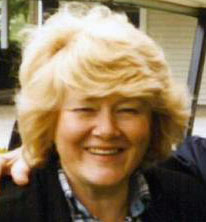 Kathy MacGregor Shankleton, who has been a fixture at nearly 1,000 amateur golf tournaments in northern Ohio, will end a 30-year career with the Northern Ohio Golf Association on March 1.
Since 1995, Shankleton has served as the associate director of the organization. Among her many irreplaceable responsibilities with NOGA, Shankleton was instrumental in helping conduct the NOGA Plain Dealer Juniors Tournament for more than 15 years. She has worked with three executive directors – Al Mulberry, Bob Wharton and current executive director Scotte Rorabaugh.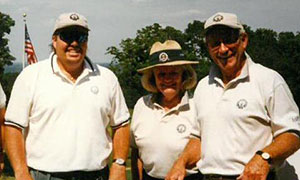 Shankleton, a native of Poland, Ohio and a resident of Newbury, began her career with NOGA in March of 1984 as a calligrapher but soon was in charge of overseeing the USGA Golf Handicap and Information Network (GHIN) for more than 20,000 golfers in northern Ohio. In the process she oversaw the transition from paper to computer and embraced it in tracking USGA handicaps.
"It was both a learning and teaching experience," she said. "It was an exciting time to work with the USGA and all the technology that has come about since then."
In 2004, Shankleton became just the 13th recipient in 40 years to receive the NOGA Platinum Putter Award for distinguished service to the game of golf. Her devotion has not stopped.
"Kathy has generously given her time and service to NOGA and the game of golf in northeast Ohio for the past 30 years," said Rorabaugh. "Her dedication to NOGA, the member clubs and all golfers in northeast Ohio is second to none. She has been the "face" of NOGA at all of our tournaments and qualifiers since the mid-1980s. She has left a lasting impression on the game and she will be greatly missed as the "first lady of golf" in northeast Ohio."
She will miss Northeast Ohio, board members, club members, volunteers and her co-workers at NOGA who have made it a great atmosphere.
"I will miss my co-workers terribly," she said. "We have a dynamic team in place with many outstanding programs, such as our Return To Golf. It has been a great, great 30-year journey."
Shankleton soon will be taking another journey when she relocates to Houston to be close to her daughter (Darcy), son-in-law (Dusty) and grandchildren (Katie and Jackson).
If you would like to send a message and best wishes to Kathy, you can contact her at kathy@noga.org.