Save Up to 35% Off CBD Products Golfers Love!
The weather is getting nice, and that means playing golf multiple times per week.
Playing golf multiple times per week means a sore back, achy joints, and all the inflammation that comes from a repetitive motion sport like golf.
So fix it! Since 2019, one of the best CBD companies on the planet — based right here in Akron! — has partnered with Northern Ohio Golf to put pure organic CBD products into the hands of local golfers.
That company is HempLuxe™.
Why You Should Choose HempLuxe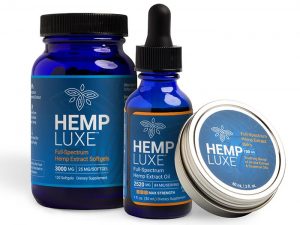 HempLuxe™, the CBD brand created by the people who run Mustard Seed Markets, is the best CBD on the market for six important reasons:
– Made from Certified Organic Hemp with no synthetic pesticides, herbicides, fungicides or artificial fertilizers.
– Full Spectrum Hemp Extract contains all of the hemp's cannabinoids, fatty acids, phytonutrients and CBD.
– Specialized Non-GMO Genetics sourcing the most medicinally-beneficial non-GMO hemp available.
– Critical CO2 Extracted through a low-temperature method free of chemicals and solvents.
– Third-Party Tested for Potency and Purity with every batch of hemp we use tested by an independent lab.
– USA Certified Sourcing with all of the hemp grown in the USA on a vetted farm.
How well does HempLuxe™ work? Check out the 180+ REVIEWS of HempLuxe™, 85% of which are FIVE STAR REVIEWS!
A Golfer Deal to Stock Up on HempLuxe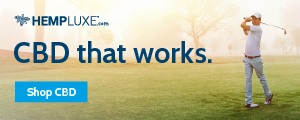 HempLuxe™ has created a collection of Golfer Favorites so players can stock up now in advance of the 2021 golf season! Shop online, get the product shipped right to your door, and know you are getting the best CBD in the industry.
HempLuxe™ offers two big discounts to Northern Ohio Golf readers, good on any product in the Golfer Favorites collection through May 31, 2021:
AT CHECKOUT, USE EITHER OF THESE COUPON CODES TO SAVE BIG MONEY:
GOLF2 – Buy any 2 items, get 30% off
GOLF3 – Buy any 3 items, get 35% off