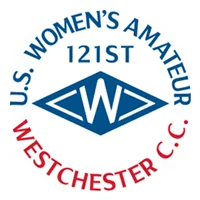 15-year old Cara Heisterkamp of Westlake is a Quarterfinalist at the 121st U.S. Women's Amateur Championship at Westchester Country Club in New York.
Cara is a rising sophomore at Magnificat High School in Rocky River. She's playing in her first USGA championship.
Heisterkamp shot 76-73=149 in stroke play to earn the No. 61 seed. In the Round of 64, she beat Erica Shepherd of Greenwood, Indiana in 19 holes. In the Round of 32 on Thursday morning, she defeated Mika Jin of Freemont, CA 4 & 2. Then on Thursday afternoon in the Round of 16, she blitzed Stanford's Aline Krauter of Germany 7 & 5.
Her victories have put her on TV and her age has attracted national attention. On her newfound stardom, Heisterkamp said, "Well yesterday I had about like 115 [text messages], and I've gained like 50 Instagram followers on both my accounts. It's all so exciting. I heard they were doing my trick shots from my golf account on TV, so I can't believe that."
Tomorrow she will play 20-year-old Yu-Chiang Hou of Chinese Taipei at 1:10 p.m. Hou is a rising junior at the University of Arizona, is No. 21 in Women's World Amateur Golf Ranking and is playing in her third USGA championship. The match will be shown live on Peacock, with post-round highlights on Golf Channel and USGA.org.
UPDATE: Heistercamp lost her Quarterfinals match to Hou by a score of 4&3.