September 3, 2021 would have been my dad's 81st birthday. He passed away a little over fourteen years ago.
Leo Zampedro was a Northern Ohio PGA Section pro spanning four decades. The youngest son to Italian immigrants, he grew up in Warren, Ohio.
During my entire life I have never met anyone with a better work ethic than my father. He was, as they say, "All In." Whatever he was involved in, he put his heart and soul into it every single day.
As a player, he was a well-respected Ohio amateur. He had some notable amateur accomplishments.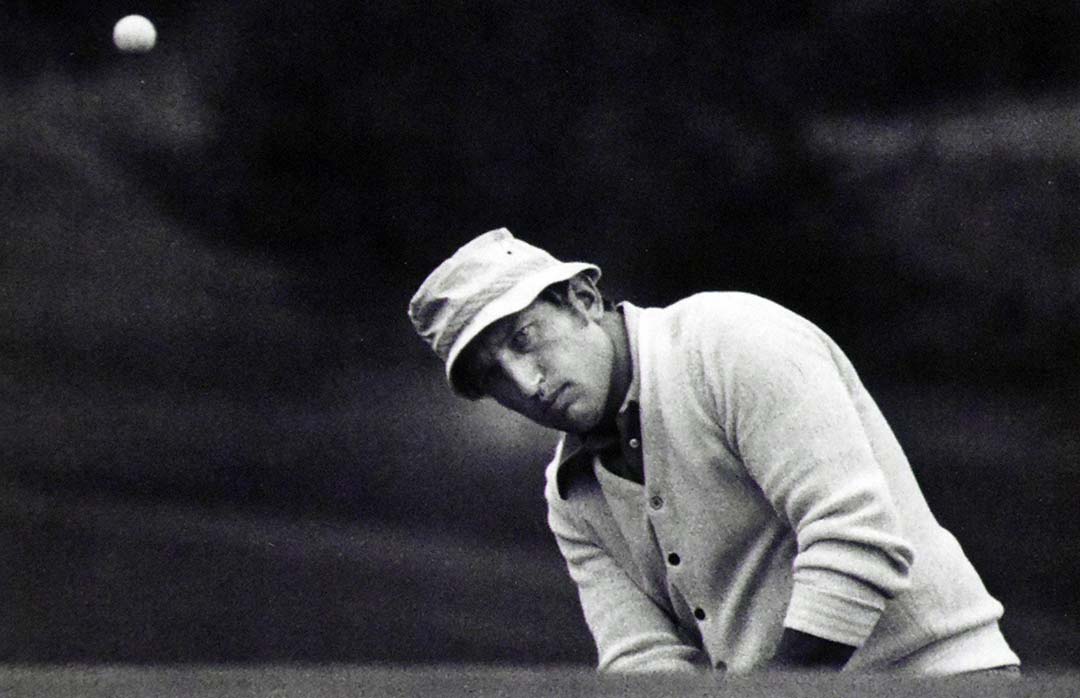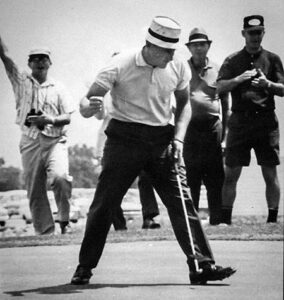 Coming out of St. Mary's Warren High School in 1958, he was one of 220 players to qualify for the International Jaycee Junior Golf Tournament. Out of 35,000 applicants, he finished 24th. (The year prior in 1957, Jack Nicklaus won this event.)
He was the runner-up in the U.S. Amateur Public Links Tournament in 1965.
In 1967, he won the Ohio Public Links Championship.
Following his win at the I.A.F.F. Tournament in Parma in 1969, he was offered the head golf professional position at Ridgewood Golf Course. He was there for eight years.
Then he accepted the head pro job at Hawthorne Valley Country Club in Solon, working there until 1995.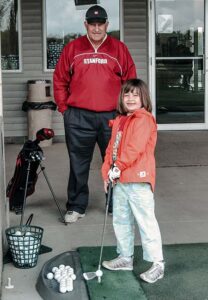 He then created and opened his dream facility, Troy Hill Golf Center in Burton, where he continued to teach golf until his untimely passing in 2007 at the age of 66.
His motto at Troy Hill was "We Teach the Pros."
He built quite a reputation as a teaching professional. He was named the NOPGA Teacher of the Year in 1992, 1995 and 2005. He was recognized annually from 1999 through 2007 by Golf Digest and Golf Magazine as one of the best instructors in Ohio and the nation.
In recognition of his lifetime of achievements, my father was inducted into the Parma Sports Hall of Fame (1995), the NOPGA Hall of Fame (1999) and the Warren Sports Hall of Fame (2008).
I started working at my father's golf courses when I was nine years old, shagging golf balls hit during the lessons my father would give. From that time through my college years, I did just about every job you can do at a golf course.
I had a front row seat watching my dad give lessons to area sports stars like Buddy Bell, Bill Cowher, and Austin Carr, and to proficient amateurs and future tour golfers like Bob Lewis and Barb Mucha.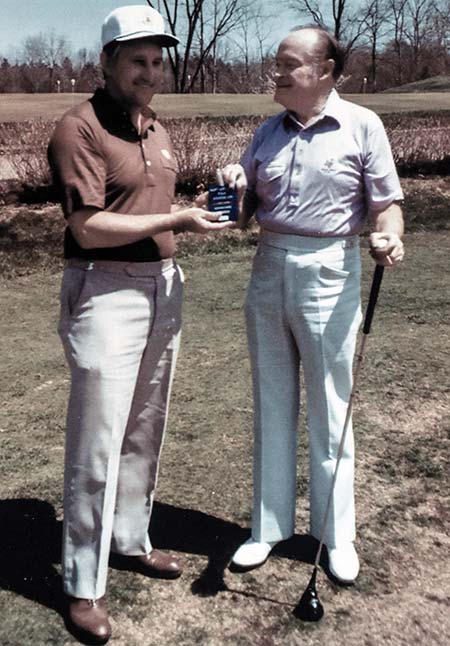 I even got to meet and watch my Dad play a round with Bob Hope in 1981.
Most importantly, I saw my dad enthusiastically work with struggling weekend players (myself included) and many junior players. He had a real knack for making the golf swing understandable, while at the same time fostering within his students a love for the game.
He really enjoyed giving people the "golf-bug".
I am still amazed that I will meet people who recognize my last name, more than fourteen years after his passing. They tell me they were students of his, and how much they regarded him as a player or coach.
In fact, just a few years ago I was in the airport baggage claim area in Orlando waiting for my golf clubs, which were stored in one of my dad's old travel bags with his name on it. I was waiting with another gentleman whom I did not know. As the baggage attendant hoisted our bags through the little door, upon seeing my bag in its cover, the man asked if I was related to Leo. My father had given him golf lessons in Lehigh, Florida in the 1980s! While he was dismayed to hear of Leo's passing, he did share a few stories and mentioned what a great golf instructor he had been.
I experience this kind of story several times a year – and I cannot hear it enough!
Five seasons ago, I was truly blessed to get the opportunity to coach the Lake Catholic High School Girls Golf Team. It has provided me with a connection to my father that words cannot describe.
I finally understand what my dad felt by giving someone the "golf-bug".
While I will never be the swing instructor my father was, it is my hope and desire to be the type of coach who provides his players with opportunities and encouragement. I want them to find within themselves an enthusiasm for the game and a willingness to pursue whatever level of golfing proficiency they wish to achieve.
I am proud of the fact that three of the players I have coached have gone on to play collegiate golf. I am also proud that many other girls from my teams have stuck with the game and continue to play socially after high school.
I am excited and "All In" about continuing to create a top rate golf program at Lake Catholic. Our team is open to anyone who wants to play, regardless of experience. I wholeheartedly enjoy every minute I get to coach our young players.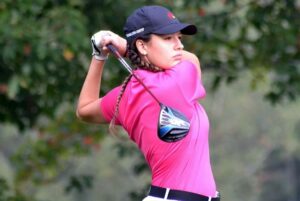 I know my dad would be proud of my oldest daughter, Olivia, who is in her senior year playing golf (and captain!) at Wheeling University.
I know he would also be very proud of my youngest, Ella, who has made it to the second round sub-regional qualifier of Drive, Chip & Putt for two consecutive events. They both have committed to putting in the time and hard work to achieve these accomplishments.
As my dad used to say, "Practice, and then more practice".
Golf was Leo's gateway to success, hard-earned but well-deserved. Golf was more than a game to Leo, and it is more than a game to us: it is also my family's way of remembering and honoring my father.

— by Anthony Zampedro