Mike Pickett, PGA, is the definition of a golf Renaissance Man: wide artistic interests with expertise and knowledge in multiple fields.
To fully use those diverse talents, Mike has created a brand new business to help courses, clubs and individual players from across Northern Ohio better enjoy the game of golf. Mike's venture – Pickett's Golf Services (PGS) – is an example of the creative expertise he brings to just about anything he does.
PGS is a contracted golf services business that Mike soft-launched in 2021. The business has evolved into one of the more unique golf companies in Northern Ohio. The diverse services offered include Scoreboard Calligraphy Art, Rules Officiating, Golf Course Marking and Definition, Career Coaching and Golf Marketing & Promotion.
Additionally, if you are a player looking to improve your game, Mike is also the Director of Player Development at Quail Hollow Country Club in Concord. That means Mike will be offering golf instruction and club-fitting services to the members and guests of Quail Hollow, using a beautiful setup on the range at Quail that includes Trackman technology, to dial in the numbers.
Oh, and if you need a super unique, one-of-a-kind pumpkin carved, Mike Pickett most certainly is your man.
THE WHAT AND WHY OF PGS
The game of golf has been booming of late. With that influx of new / more players, there is one aspect of the golf business that has not kept up with demand: there is a drastic shortage of experienced, qualified staff to accommodate the increase in demand for specialized golf and event operations.
That's where Pickett's Golf Services comes in.
The PGS mission is to provide the high-visibility golf services that a club's existing staff doesn't have the time, knowledge, experience or desire to do. The goal is to make these clubs and courses look and perform even better by providing the experiential services players typically remember.
Examples, the same Marking & Definition Services that Mike performs for the Northern Ohio PGA can also be performed at any golf facility in Northern Ohio, to ready a course for the season or in advance of a big tournament.
Or perhaps that big event at a course or club requires a scoreboard that matches the scale of the players' expectations. Mike's Calligraphy Services are well known, having worked the scoreboard for the Ohio Open for many years.
Mike recently started offering one-of-a-kind art pieces commemorating golf's special occurrences, too: for a Hole-In One, Course Record, Lifetime Low Round, Shoot Your Age, Double Eagle, First Time Beating Your Dad, whatever. These custom art pieces are sized at 10"x36", available framed or unframed.
Mike can also provide the services of Rules Officiating at professional and amateur tournaments. In January of 2022, Mike achieved Advanced Certification on the USGA Rules of Golf exam. He will help the NOPGA with rules at its professional and junior events this season.
"Mike's professionalism and attention to detail is unmatched," said David Griffith, Executive Director of the Northern Ohio PGA. "His creativity, out-of-the-box thinking and passion for what he does always exceeds our expectations. Mike's artistic flair and calligraphy skills turn our premier events into majors!"
SO WHAT'S THIS ABOUT PUMPKINS?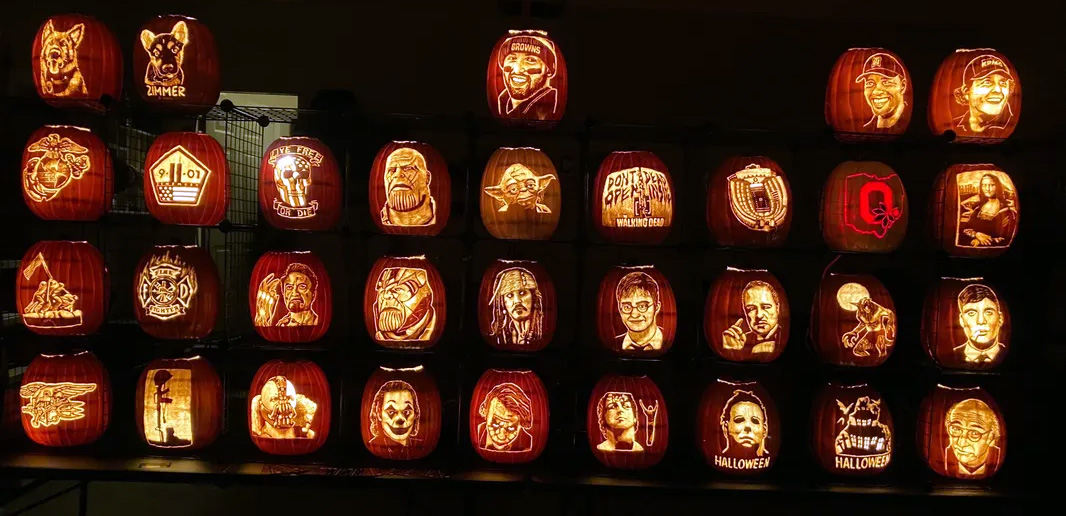 Perhaps Mike's most impressive talent is one that he is most known for, on a national level. Check out illuminatedcarves.com to see what Mike can do with a pumpkin!
Mike's pumpkin carvings have been featured on SportsCenter and displayed at major golf and sporting events all across the country. Mike carves between 300-400 pumpkins each year and his work appears on local, and international media platforms every Fall.
MORE ABOUT MIKE
Mike is a Certified Professional in the PGA of America, since 2004, focused on the areas of Golf Operations and Teaching & Coaching. He lives in Painesville, but grew up in Stow and attended Kent State University. He has numerous educational accolades and certifications.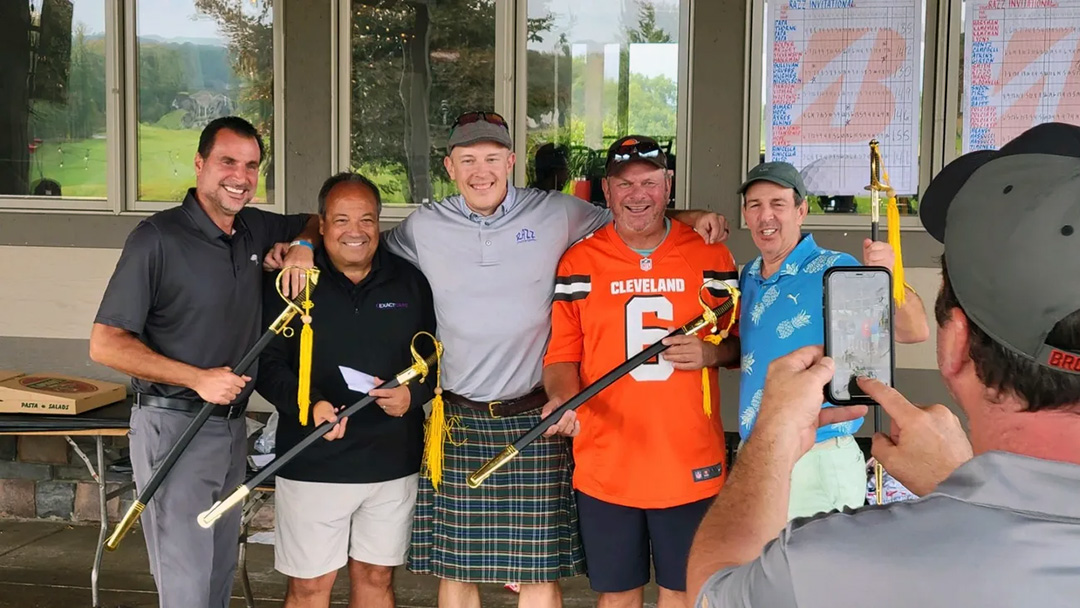 Mike also runs the annual Razz Invitational, a golf event that has been played at Little Mountain Country Club in Concord for the last seven years. The 2022 edition will mark the event's 15th year! A different golf format is played on each of the 18 holes in this event, to focus each participant on having fun and living the "Razz Way of Life" — Mike's personal YOLO philosophy.
"Mike Pickett's attention to detail in tournament operations and preparing for an event is unmatched by anyone that I have worked with or employed in my 25 years as a golf professional," said Jimmy Hanlin, PGA/owner of Little Mountain CC, of Hanlin Golf, and the host of the TV show 18 Holes with Jimmy Hanlin. "His dedication to have everything from the scoreboard, scorecards, course marking and overall player experience be better than everyone else is what has made him stand out in this area."
WORKING HARD, GETTING IT RIGHT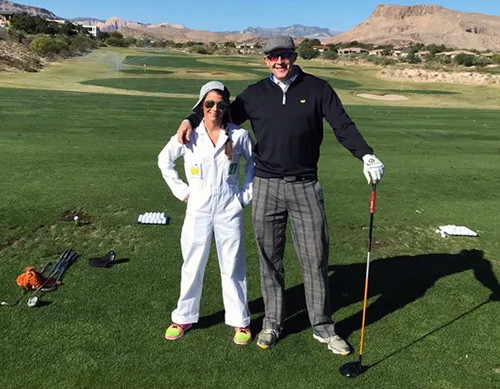 Mike Pickett clearly knows how to fill up a day, week, or month with activity and work. "I feel like I was put on this planet to provide experiences for people and to impact others in a positive way," said Pickett.
Mike's main focus this year will be his role with Quail Hollow Country Club. But he looks forward to growing Pickett's Golf Services throughout Northern Ohio in his time away from Quail.
So if you are a player in need of instruction or club fitting, or if you run a golf facility that could use one of Mike's invaluable touch-point services, feel free to send Mike an email at mike@pickettsgolf.com.