In a career that has been defined by baby steps, Justin Lower recently took two huge, mature strides toward establishing his destiny on the PGA Tour.
The native of Canal Fulton – one of the nicest professional athletes you'll ever meet – reached two milestones in the last week or so, as he patiently pursues his dream of a lifetime.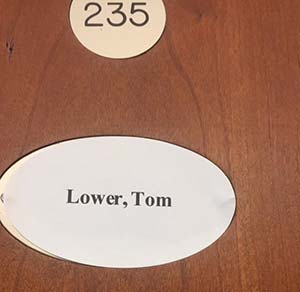 Lower, 28, qualified for the PGA Tour's Wells Fargo Championship in Wilmington, N.C. via a Monday qualifier and did not waste the opportunity. He made the cut for the first time in four PGA starts and cashed his first Tour paycheck in the amount of $16,425 after shooting rounds of 71-73-75-72 – 291. That was good for a tie for 59th with three others, including former Walsh Jesuit and Ohio State standout Ryan Armour.
His good play continued last Tuesday during a pressure-packed 18-hole Cleveland Local Qualifier for the 117th U.S. Open, to be played June 15-18 at Erin Hills. His round of 4-under 67 at Beechmont Country Club was the low round of the day and catapulted him to the sectional qualifier, one step away from the largest golf tournament in the world. Sectional qualifying will be held at various sites around the country, as well as in England and Japan. Lower said he is hoping to be assigned to the sectional at Brookside Country Club in Columbus, or at Springfield Country Club between Columbus and Dayton.
"The money was all right, but the experience of playing on the weekend on that stage was more valuable," said Lower during a telephone interview. "Each time I play on the big stage like that I learn something. It is a different level of patience at every level."
Reaching the Open would be another milestone for Lower, a graduate of Malone University, a former NAIA national champion and one of those guys everyone roots for.
A professional since 2011 and a two-time winner of the Ohio Open, Lower's career has been a slow progression, a pace that may have frustrated others to the point of giving up. But, if you know Justin Lower, giving up is not an option.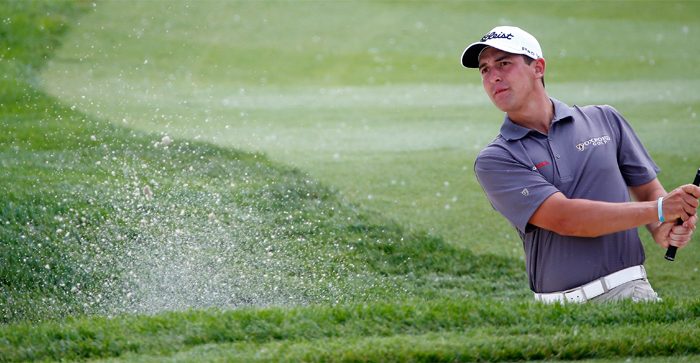 "Sure, I would like to be further ahead but I honestly feel my game is on an upward climb," Lower said. "The last two-and-a-half years have been a struggle and I've just been unlucky a couple of times. But, I see it still as a learning process. I've made some changes in my swing to become more efficient and to make more consistent contact."
The architect of those changes is another former Ohio Open champion and author Mike Emery, director of instruction at Canton Brookside. The two have worked together for the last 18 months, whenever Lower has been in town. Emery has written one book about the golf swing with another one coming out shortly.
"First off, Justin is just amazing and I think the world of him," said Emery, who has worked to have Lower minimize the rotation of the clubface through impact. "He is an incredibly hard-worker."
Again, if you know Lower, hard work is not a foreign word. You can add humble, polite, patient, determined and competitive. The guy is as down-to-earth as a tap-in birdie.
"One thing about Justin is that he has a great mental game," said Emery. "And, another thing is that he knows where his clubhead is at all times. Not everyone has that sense."
What makes Lower unique is that he is not a typical Tour pro. The product of a middle class family, he did not grow up at a posh country club. He learned to play at courses like Lyons Den, Tam O'Shanter and other courses in Stark County.
Even after winning the Ohio high school Division II state championship by three shots in 2006, he did not attend a big-time college known for its golf teams. Instead, he enrolled at Malone and flourished under head coach Ken Hyland.
"When I was younger I used to let those things get to me," Lower said, before returning to the house he bought in Charlotte, N.C. last year. "I used to ask myself how I would have done if I had been brought up playing fast greens and on manicured fairways and that it maybe was an advantage for the guys I was playing. I guess when you're in high school you look for anything to motivate you."