While he grew up in Parma, attended Ohio State and competed heavily in and around Northern Ohio during his early career, Carl Unis would go on to a more far-reaching geographical and competitive realm.
He competed at venues from Ridgewood Golf Course to the famed Baltusrol and numerous others in between, and against the likes of Bob Shave Jr. and Rick Jones to such giants as Ben Hogan and Arnold Palmer.
He was involved in the game as a top-notch player, first-rate instructor, diligent administrator and as fine an ambassador that ever pulled on an emblazoned sport coat.
He caddied, shined shoes in the lockeer room and performed just about every golf-related job imaginable while growing up at Parma's Ridgewood.
His list of accomplishments and career highlights – both on and off the course — is longer than a Pete Dye par-5.
It started in Ohio and found its way to Wisconsin, with stops in the Caribbean and at many PGA Tour stops.

As a player:
• He was the 1963 Cleveland District Golf Association champion when it was just as much a test of one's endurance as his shot-making.
• He won the 1964 state amateur championship and was a three-time qualifier to the match-play portion. His win marked the first by a Publinx player.
• Turning professional in 1965, he was the medalist in the local qualifier, runnerup in the section and made the cut at the 1967 U.S. Open at Baltusrol, shooting rounds of 74-72-75-77—298. He won $655 and had the longest driving average – 285 yards – in a field that included such players as Ben Hogan, Arnold Palmer and Jack Nicklaus.
• Played three seasons in the Caribbean Tour, 1971-73.
• After relocating to Wisconsin in search of a job as an assistant professional, he became that state's PGA section player of the year in 1979.
• Won the Wisconsin PGA Match Play Championship in 1983.
• Won the Wisconsin PGA Stroke Play Championship in 1969 and 1983.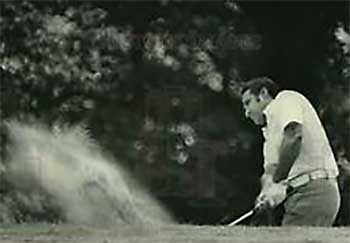 • Competed 14 times in the Greater Milwaukee Open.
• Four times he was the medalist in the National Club Professional Championship.
• He was the Wisconsin PGA Senior Champion and Tour Player of the Year in 1990.
• Played in eight official events during a three-year run on the PGA Senior Tour.
• In 1990 and 1998 he won the Wisconsin PGA Senior PGA.

One of his greatest loves is teaching, a vocation that began in 1967 and continues today.
• He was named the assistant professional at Ozaukee Country Club in Mequon, Wisc., in 1967.
• Was the head professional at Brynwood Country Club in Wilwaukee from 1968 to 1990.
• From 1997 to 2005 he was on the staff of the PGA Junior Golf Academy at Stevens Point, Wisc.
• From 1992 to 1994 he was the co-host of a series of one-minute instructional "Golf Tips With Carl Unis" on a Milwaukee television show.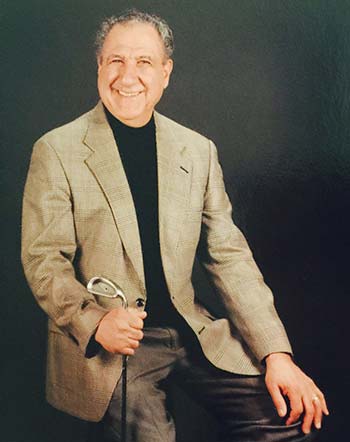 Taking on the role of an administrator, he
• Was the tournament chairman of the Wisconsin Open from 1976 to 1985.
• Was on the Greater Milwaukee Open Board of Directors from 1981 to 1994.
• Was the tournament chairman of the Parenting Network Charity Tournament from 1988 to the present.
• Was the executive director of the Golf Foundation of Wisconsin from 1992 to 1995.

"Playing in the U.S. Open was the highlight of my career," Unis said during a recent telephone interview. "That was Hogan's last year of playing in the Open and Lee Trevino's first. Arnold and Jack were there too.
When you are as renowned as Unis there are stories. Here are two that Unis, 83, offered:
"Once a year four of us had what we called The Grudge Match and we played at Mankiki. Our group was Bob Shave Jr., Cliff Cook, myself and Jim Gruden." (Jim Gruden is the father of NFL coaches Jon and Jay Gruden and spent two seasons as the head coach of the Tampa Bay Buccaneers.)
"One day I was playing at Shaker Heights Country Club with Joe Ungvary. We made the turn and were about to tee off on the 10th when a man approached us and asked if he could join us. We said sure. The man was Paul Brown. He was as cordial as could be."
Unis, who said he gets back to Ohio about once a year, plans on arriving in Cleveland on September 22, three days before his NOGA Hall of Fame induction ceremony. He and many of his relatives, who are coming to town from all parts of the country, will hold a family reunion throughout the week. He wasn't sure if he'd be able to get any golf in…
---
2019 NOGA Hall of Fame Induction Ceremony
The 2019 NOGA Hall of Fame Induction Ceremony will be held Wednesday, September 25th at Oberlin Golf Club. New for 2019, attendees can enjoy golf at Oberlin Golf Club before the ceremony! Create your own foursome or play as a single (or twosome) and get paired up. Four-person team format will be two net best-balls of four, with each player playing their own ball with full handicaps.
Schedule of Events:
12:00 p.m. – Golf Shotgun (Optional)
4:30 p.m. – Heavy Hors d'oeuvres & Cocktail Reception
6:00 p.m. – HOF Induction Ceremony
Ceremony Tickets: $40 per person (includes hors d'oeuvres and cocktail reception)
Golf & Ceremony Tickets: $90 per person (includes golf, cart, prizes, hors d'oeuvres and cocktail reception)
Tribute: $60 (includes opportunity to have your name and personal message to inductees in the event program)