Just a few short years ago, almost no one would openly discuss wagering on golf. Players, tournament directors, tour executives, even the sports books themselves clearly avoided the conversation. When the topic came up, the subject would change.
But over a relatively short period of time, public perceptions changed. "Don't talk about that" turned into "Let's think about it". Betting on professional golf has gone from taboo, to occasional, to commonplace, to big business. The PGA TOUR, the European Tour and the LPGA Tour are now all-in. They are the biggest drivers of most golf betting action, with the greatest dollar amounts bet during the major championships on each of these tours.
Micro-level statistics and player analytics produced and made available in real time by the tours themselves provide the research tools necessary for the public to make informed bets. The professional tours are getting more directly involved in the action, too, creating branding partnerships with a variety of betting services. After all, there is money to be made.
A year-round tournament schedule with events played out over multiple days during each week has made golf one of the fastest growing sports on which to bet. Every day, betting websites set golf tournament odds (with a variety of daily games, too), hoping to entice the bettor to try his luck.
And it's no longer just about picking a tournament winner, either. There are multiple ways that a bettor can place a golf wager.
Have you considered putting a bet down before hitting the couch to watch a weekend golf telecast? If so, it's wise to not walk in blind. Every golf bettor needs a base of knowledge, a place to start, to make those bets rewarding…
5 Things to Know Before Betting on Golf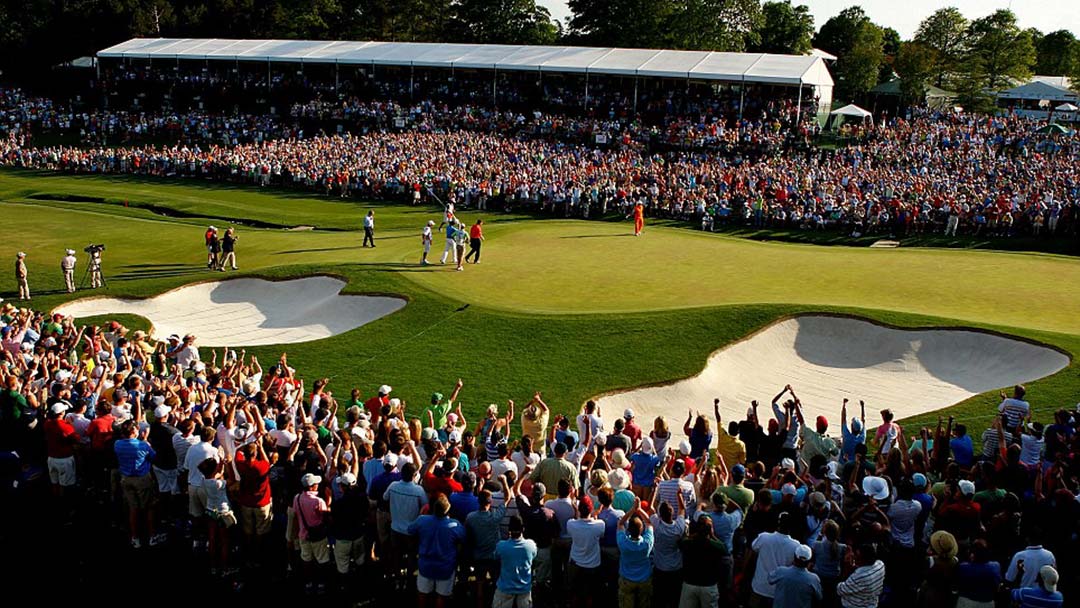 The following are some basic concepts that any better should know before betting on golf. These tips come courtesy of our friends at www.pacasino.com:
#1: Do Proper Research
Just like any venture, the harder you work the larger the reward. To earn a worthwhile reward betting on golf, you need to put in a little bit of effort.
Sure, a small bet made on a whim completely for fun adds some interest to watching golf on TV. But it's even more interesting to track different players over time and make informed, knowledgeable bets.
Watch player results over 10 to 12 events, examine their statistics, learn how they have fare on a particular style of course. Often times, specific setups favor of certain players. Once you've done the research, watch the odds. If you find a good opportunity, jump in and make a bet.
#2: Track Line Movements
If everyone bets on one particular golfer, the return on that bet will be lower. Other players' odds will rise to balance out all those who bet the favorite. So always watch multiple players before a tournament and if the odds for one player suddenly have great value, make your bet.
Bet towards the numbers, not towards just one player. A professional bettor will sharpen the lines in their favor; most often, they do not focus on a specific player pick. Instead, they have positions at desired prices. So have a batch of players in mind, watch the odds, then react.
#3: Don't Take Unnecessary Risks
Suppose you've lost five bets in a row. Don't make a mistake by raising your bet amounts just to catch up on your losses. Instead, stop temporarily and re-evaluate your strategies. Stay patient. Do more research. Watch for patterns.
#4: Try A Parlay Game
In a parlay game, you make several bets per ticket. You try to attract greater odds with a potentially larger payout by combining a series of wagers together.
Of course, stringing together those successful bets is harder to do, which is why the reward is greater.
Per the statistics by Vegas Stats & Information Network, a casino wins 30% on every dollar bet in parlays, while only winning approximately 5% on individual sports bets. But a low-dollar parlay can bring a high-dollar payout, so it's worth consideration.
#5: Check Out the Props
A prop bet is a wager on individual propositions among a field of entrants in a given tournament. Prop bets in pro golf range from generic "Will any player in the field score a hole-in-one?" to wagers on the scoring of an individual player "Will Ryan Armour shoot 66 or less on any one day?" to head-to-head matchups between to players on a given day or for the tournament.
Prop bets can be fun to watch and bet, but they are a high-risk wager.

Professional tournaments generate the vast majority of online golf betting action. But are there other golf bets out there to be made besides those on the pro tours? Stay tuned…