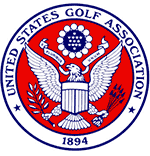 The United States Golf Association has announced groupings and starting times for the first two rounds of the 2016 U.S. Mid-Amateur Championship, played on Saturday and Sunday September 10 – 11th at Stonewall Links in Elverson, PA.
UPDATE:
Cleveland's John Ebert shot 73 – 76 = 149 in the qualifier for match play and was part of the a 13-man playoff for the final match play spot. Unfortunately he was eliminated on the first hole.
Massillon's Nick Lambos scuffled in qualifying, shooting 84 – 78 = 162.