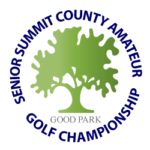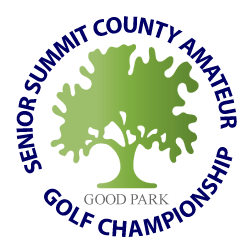 Windham's Rob Schustrich rode a hot putter to a second round 4-under par 67 on Saturday at Good Park, and with it captured his fourth Senior Summit County Amateur Championship title.
Schustrich made eagle for the second consecutive day on the par-5 second hole, then ripped off a series of birdies on his final nine to distance himself from second place finisher and first round co-leader Bobby Spino. As an indication of how well Schustrich played, Spino finished 1-under par for the tournament, typically a winning score.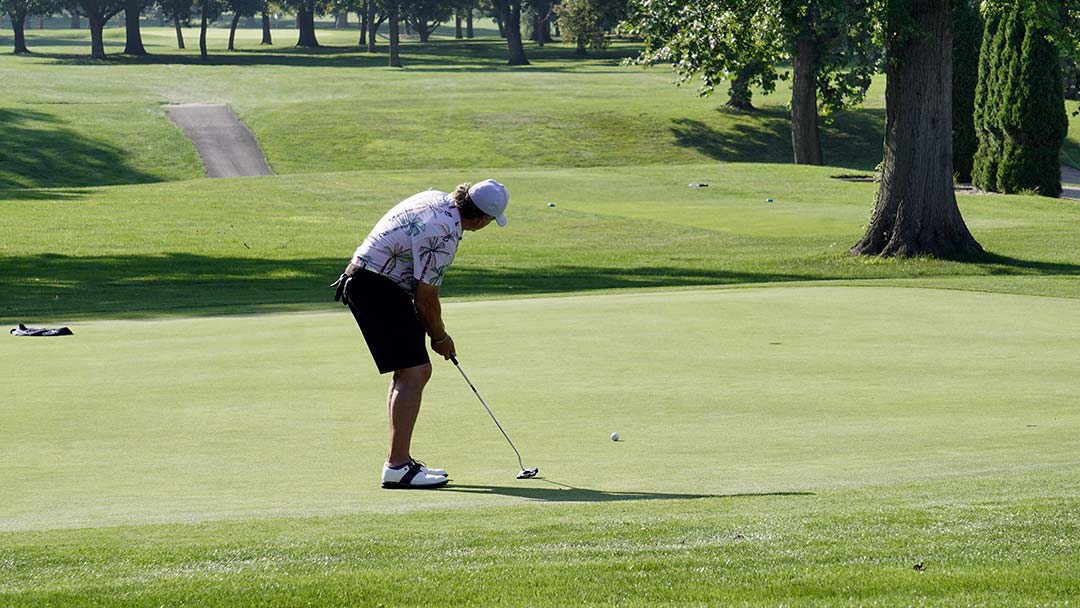 Spino finished three shots clear of a trio of third place finishers, including first round co-leader and defending champion Aaron Crewse, Rob Wakeling, and past champion and low Super Senior finisher Tom Skidmore, who shot a second round 69.
Schustrich previously won his Senior Summit titles in 2015, 2017 and 2018. The victory is a solid tune-up for the U.S. Senior Amateur Championship, as Schustrich heads to that competition this week at Martis Camp Club in Truckee, CA.
Prize payouts as merchandise credit at Foxy Golf are made by age division, listed before the overall results below. Thanks to Tournament Director Larry Zimmerman for all of his efforts in both the Senior and Summit County Ams, the players appreciate it!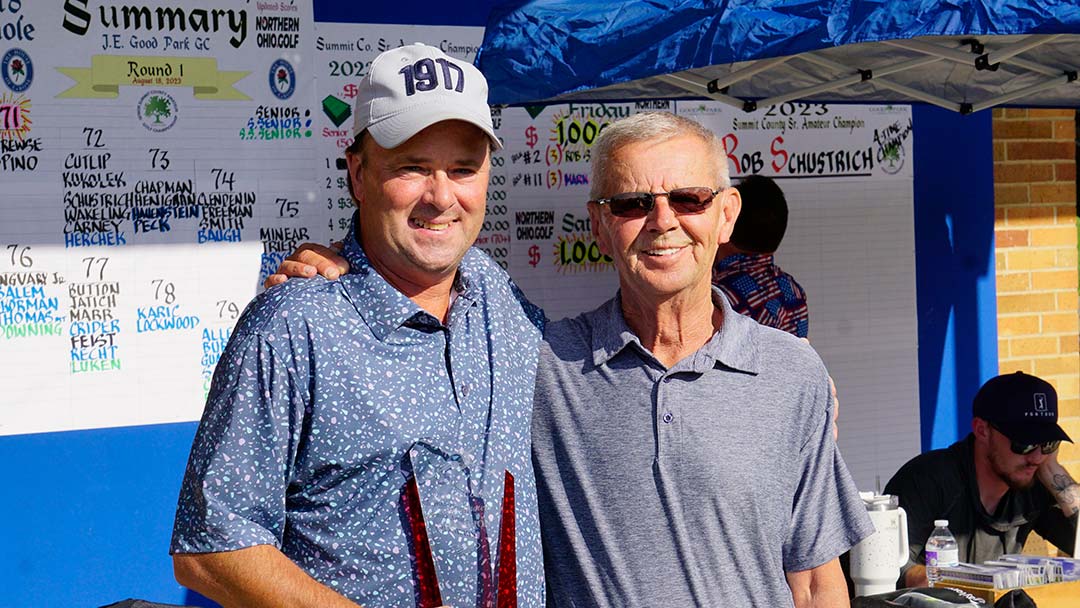 PHOTO GALLERY INSTRUCTIONS: Click any thumbnail to launch the photo viewer. Hover your cursor over a photo in the viewer to display arrows to move between photos. Click (x) to exit the current batch after viewing. Then use the navigation below the thumbnails to see additional photos in this gallery.
FINAL RESULTS:
2023 Senior Summit County Amateur Championship
Good Park Golf Course, Akron
Sat/Sun, August 18-19, 2023
TOP FINISHERS, SENIORS 50-59
Schustrich, Rob 72 – 67 = 139 $600
Spino, Bobby 71 – 70 = 141 $350
Crewse, Aaron 71 – 73 = 144 $287
Wakeling, Rob 72 – 72 = 144 $287
Clendenin, Howard 74 – 71 = 145 $225
Henighan, Bob 73 – 72 = 145 $225
Minear, Chris 75 – 70 = 145 $225
Chapman, Ron 73 – 74 = 147 $162
Cutlip, Dean 72 – 75 = 147 $162
Jatich, Nolen 77 – 71 = 148 $125
Kukolek, Brian 72 – 79 = 151 $125
Freeman, Al 74 – 78 = 152 $41
Smith, Brian 74 – 78 = 152 $41
Carney, Chris 72 – 80 = 152 $41
TOP FINISHERS, SUPER SENIORS 60-69
Skidmore, Tom 75 – 69 = 144 $450
Hauenstein, Doug 73 – 72 = 145 $350
Baugh, Tom 74 – 73 = 147 $300
Karic, Zoran 78 – 70 = 148 $275
Stanley, David 75 – 74 = 149 $250
Bryson, Rick 75 – 75 = 150 $212
Peck, Dave 73 – 77 = 150 $212
Herchek, Jim 72 – 79 = 151 $175
Allen, George 79 – 73 = 152 $137
Guadagni, Mark 79 – 73 = 152 $137
Saari, Scott 79 – 74 = 153 $125
Steele, Randy 80 – 73 = 153 $125
Crider, Randy 77 – 78 = 155 $100
Heavner, Tim 81 – 75 = 156 $100
Huntley, Brian 81 – 75 = 156 $100
TOP FINISHERS, SUPER SUPER SENIORS 70+
Cea, Jim 79 – 75 = 154 $350
Luken, Jeff 77 – 78 = 155 $275
Fellows, Bill 79 – 78 = 157 $225
Niskanen, Jim 82 – 76 = 158 $100
Yanko, Rob 79 – 79 = 158 $100

RD2 SKINS: $250 ea
Mark Guadagni – 3 on #7
George Allen – 3 on #8
Tom Skidmore – 2 on #9
Jim Niskanen – 3 on #18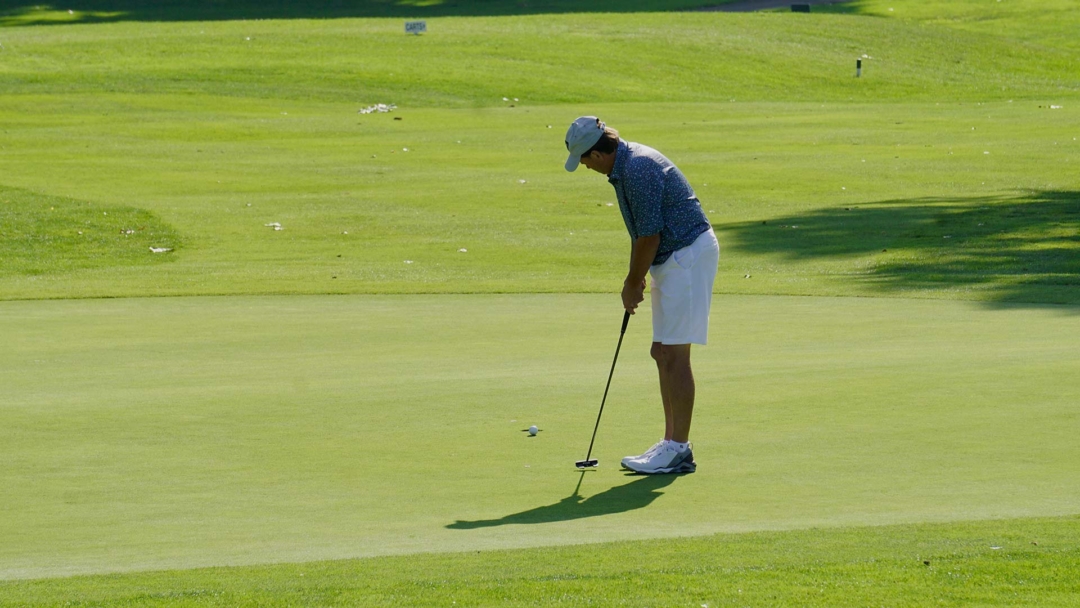 FULL FIELD SCORES:
Schustrich, Rob S 72 – 67 = 139
Spino, Bobby S 71 – 70 = 141
Crewse, Aaron S 71 – 73 = 144
Wakeling, Rob S 72 – 72 = 144
Skidmore, Tom SS 75 – 69 = 144
Clendenin, Howard S 74 – 71 = 145
Henighan, Bob S 73 – 72 = 145
Minear, Chris S 75 – 70 = 145
Hauenstein, Doug SS 73 – 72 = 145
Chapman, Ron S 73 – 74 = 147
Cutlip, Dean S 72 – 75 = 147
Baugh, Tom SS 74 – 73 = 147
Jatich, Nolen S 77 – 71 = 148
Karic, Zoran SS 78 – 70 = 148
Stanley, David SS 75 – 74 = 149
Bryson, Rick SS 75 – 75 = 150
Peck, Dave SS 73 – 77 = 150
Kukolek, Brian S 72 – 79 = 151
Herchek, Jim SS 72 – 79 = 151
Freeman, Al S 74 – 78 = 152
Smith, Brian S 74 – 78 = 152
Carney, Chris S 72 – 80 = 152
Allen, George SS 79 – 73 = 152
Guadagni, Mark SS 79 – 73 = 152
Saari, Scott SS 79 – 74 = 153
Steele, Randy SS 80 – 73 = 153
Button, Rob S 77 – 77 = 154
Trier, David S 75 – 79 = 154
Feist, Steve S 77 – 77 = 154
Cea, Jim SSS 79 – 75 = 154
Ungvary Jr., Joe S 76 – 79 = 155
Crider, Randy SS 77 – 78 = 155
Luken, Jeff SSS 77 – 78 = 155
Fleming, Doug S 83 – 73 = 156
Heavner, Tim SS 81 – 75 = 156
Huntley, Brian SS 81 – 75 = 156
Skorman, Randy SS 76 – 81 = 157
Thomas, Mark SS 76 – 81 = 157
Fellows, Bill SSS 79 – 78 = 157
Mayle, Chuck S 80 – 78 = 158
Dunn, John SS 81 – 77 = 158
Trenta, Paul SS 80 – 78 = 158
Niskanen, Jim SSS 82 – 76 = 158
Yanko, Rob SSS 79 – 79 = 158
Lockwood, Doug SS 78 – 81 = 159
Recht, Joel SS 77 – 82 = 159
Salem, Greg SS 76 – 83 = 159
Luckenbaugh, Troy SS 82 – 78 = 160
Downing, Bill SSS 76 – 84 = 160
Marr, Dan S 77 – 84 = 161
Zachardy, Jason S 83 – 78 = 161
Ciccarello, Mark SS 83 – 78 = 161
Lindquist, Fred SS 80 – 81 = 161
Skirpstas, Ron SSS 81 – 80 = 161
Barbas, Jeff S 82 – 80 = 162
Carpenter, Jay S 82 – 80 = 162
Earley, Joe S 86 – 76 = 162
Burge, Geoffrey SS 79 – 83 = 162
Bingham, George SSS 81 – 81 = 162
Rudd, Kerry S 81 – 82 = 163
Rositani, Ron SS 86 – 77 = 163
Mirelli, Jeff S 82 – 82 = 164
Stiller, Mike S 85 – 81 = 166
Boarman, Lou SS 80 – 86 = 166
Marshall, David SS 87 – 79 = 166
Richardson, Erik SS 83 – 83 = 166
Skeen, Randy SS 85 – 81 = 166
Bedell, Steve SSS 86 – 80 = 166
Cummins, Rob SSS 85 – 81 = 166
Terry, Dan S 80 – 87 = 167
Breen, Kevin SS 83 – 84 = 167
Steinhilber, Steven SSS 81 – 86 = 167
Kanuch, Chris S 81 – 87 = 168
Vujas, Mike SSS 83 – 85 = 168
Jagodzinski, Mike S 85 – 84 = 169
Durban, Ray SS 85 – 84 = 169
Butler, Mike SS 85 – 85 = 170
Stack, Tom SSS 85 – 85 = 170
Pluto, Keith SS 84 – 87 = 171
Price, Kevin SS 84 – 87 = 171
Wheeler, Pat SS 86 – 85 = 171
Rybka, Russ S 86 – 86 = 172
Canale, Joseph SS 88 – 85 = 173
Najda, Ray SS 87 – 86 = 173
Rush, Eric S 84 – 91 = 175
Laubscher, Rocky SS 86 – 89 = 175
Wilson Sr., Steve SS 90 – 85 = 175
Raber, Larry S 87 – 89 = 176
Enright, Greg S 89 – 89 = 178
Tharp, Brian SS 89 – 89 = 178
Tayler, Greg SS 93 – 89 = 182
Getz, Gary SSS 99 – 83 = 182
Horwath, Matthew S 95 – 92 = 187
Good, John S 97 – 107 = 204
Roberts, George S 118 – 114 = 232