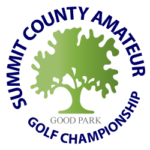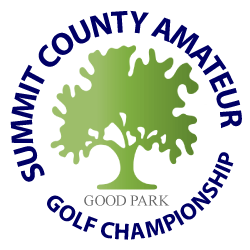 Starting as a 10-year old, Akron's Solomon Petrie would see the list of the Summit County Amateur Champions posted on the wall at Good Park Golf Course when he played the Junior Tournament there each year.
He practiced and he worked, he played and he grew, looking forward to the day when his name would appear on that wall, too.
That day was today.
Starting off the 10th tee, Petrie posted a blistering first nine of 4-under par 32 to grab the outright lead at 6-under par total at the turn. From there, it was fairways and greens: he simply made solid par after solid par on the second nine to hold off the rest of the field and claim the 2022 title.
But while Petrie's series of finishing pars seemed to come easily, it wasn't just a walk in the park on his way to victory. (Well, actually, it was a walk in the Park, as… ah, never mind.)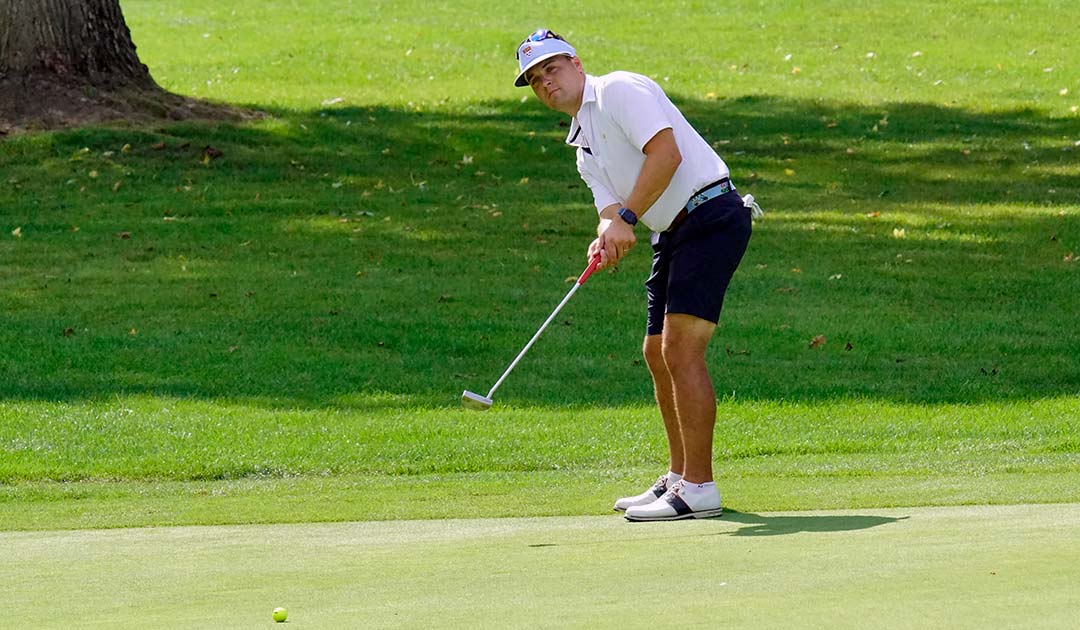 Playing six groups in front of Petrie, 2019 past champion Michael Klaric III of Cuyahoga Falls was putting on a scoring clinic around Good Park, shooting a superb 6-under par 65 on Sunday. Klaric started the day at 1-over par after a Saturday 72, so he reached the clubhouse with a 5-under par two-day total — but did so early enough to set a bar for Petrie and the rest of the field.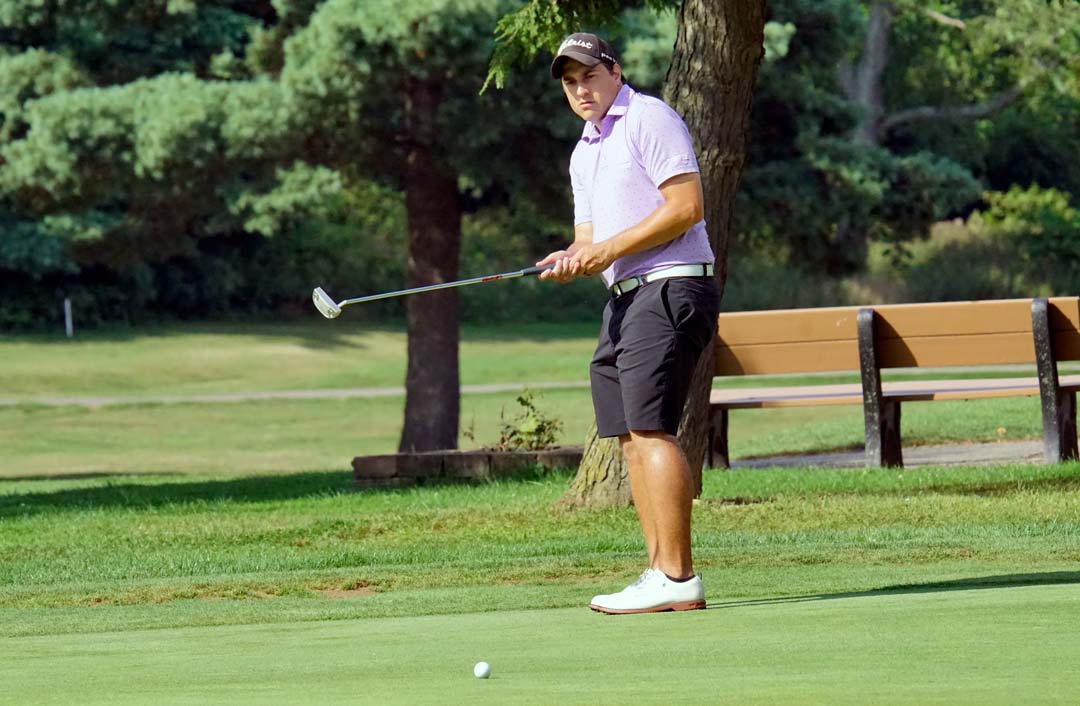 Playing two groups in front of Petrie, Jonathan Lieser of Minerva also pushed the leader. Lieser kept the bogeys off his scorecard while making a pair of birdies, but couldn't get any more of them to drop on his way to the house to really ratchet things up.
And playing right along side Petrie, two-time past champion Howard Clendenin of Fairlawn also applied some early pressure, then some late pressure. Early on, Clendenin had multiple looks for birdie and eagle and was keeping pace with Petrie. But a tough series of putts at the par-4 18th, his ninth hole of the day, led to a double bogey that gave Petrie some breathing room. Clendenin kept after him until the end, though, hitting greens coming down the stretch that certainly would have tightened things up had the putts dropped. But Clendenin just couldn't convert.
With Klaric in the clubhouse at five-under par and the leader on the tee at the last at six, Petrie knew he needed par at the tough 225-yard par-3 ninth hole at Good Park to seal the victory by one.
Petrie hit his tee shot solidly but pulled it pin-high left, leaving him a tricky sidehill chip of about 30 feet.
He lofted up a pitch with a nice clip, watched it bounce and roll, then gave it the whoa hand (photo at top). The ball settle just inside three feet below the hole, straight up the hill.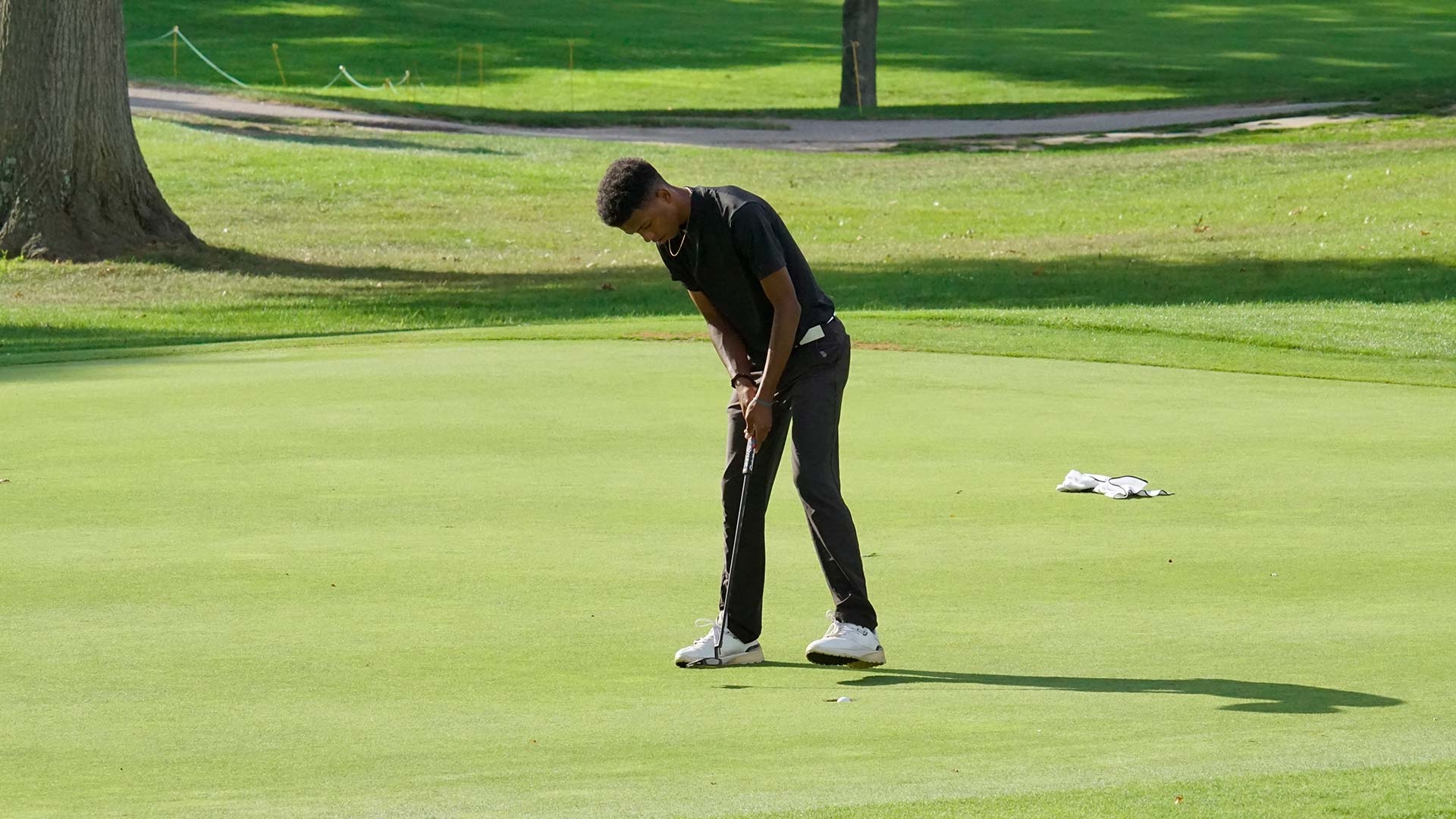 No problem.
Petrie takes a nice victory with him to college as he starts his freshman year at the University of Kentucky this fall. And now that he has his first Summit County Amateur title, it wouldn't be too big of a surprise to see the name Solomon Petrie on the wall at Good Park a few more times after this.
SUNDAY SKINS
Sunday told the age old tale of why players should always toss a $20 into the skins pot at the Summit County Am.
Luke Radis didn't have the best scoring rounds for two days at Good Park, shooting 83 and 81. But a birdie-two at the par-3 ninth hole was the only skin won on Sunday, netting Radis a cool $1,120 American. Perfect.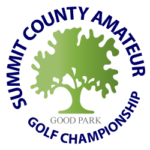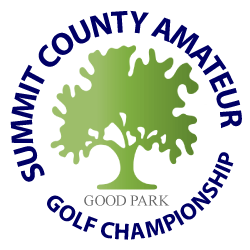 FINAL RESULTS:
2022 Summit County Amateur Championship
Good Park Golf Course, Akron, Ohio – Par 71
Sat/Sun, August 6 – 7, 2022

1st Petrie, Solomon 69 – 67 = 136 $750.00
2nd Klaric III, Michael 72 – 65 = 137 $650.00
T-3rd Clendenin, Howard 68 – 71 = 139 $575.00
T-3rd Lieser, Jonathon 70 – 69 = 139 $575.00
4th Kordupel, Bryan 71 – 69 = 140 $500.00
T-6th Clay, Josh 72 – 69 = 141 $437.50
T-6th Wright, Josh 71 – 70 = 141 $437.50
T-8th Shultz, Drew 74 – 69 = 143 $387.50
T-8th Vincelette, Brian 70 – 73 = 143 $387.50
T-10th Christman, Cole 75 – 69 = 144 $312.50
T-10th Gutowski, Ryan 72 – 72 = 144 $312.50
T-10th Oates, Dave 67 – 77 = 144 $312.50
T-10th Snyder, Vaughn 73 – 71 = 144 $312.50
T-14th Henighan, Bob 75 – 70 = 145 $225.00
T-14th Scarbrough, Caden 71 – 74 = 145 $225.00
T-14th Smith, Braden 71 – 74 = 145 $225.00
T-17th Crewse, Aaron 70 – 76 = 146 $142.00
T-17th Hewitt, Zach 70 – 76 = 146 $142.00
T-17th Kloetzer, Shaun 73 – 73 = 146 $142.00
T-17th McCollins, Gunnar 75 – 71 = 146 $142.00
T-17th Trier, Dave 72 – 74 = 146 $142.00
T-17th Wild, Jimmy 74 – 72 = 146 $142.00
T-17th Witmer, Michael 70 – 76 = 146 $142.00
T-24th Hines, Cory 74 – 73 = 147 $125.00
T-24th Prok, Joshua 74 – 73 = 147 $125.00
T-26th Cona, Garrett 73 – 75 = 148 $105.00
T-26th Cutlip, Dean 75 – 73 = 148 $105.00
T-26th Fryman, John 74 – 74 = 148 $105.00
T-26th Schustrich, Rob 72 – 76 = 148 $105.00
T-26th Stefanski, Ryan 73 – 75 = 148 $105.00
T-31st Bryson, Rick 76 – 73 = 149 $60.00
T-31st McCaffrey, Michael 76 – 73 = 149 $60.00
T-31st Milavickas, Alex 70 – 79 = 149 $60.00
T-31st Simpson, Mike 74 – 75 = 149 $60.00
T-31st Yacovazzi, Anthony 77 – 72 = 149 $60.00
Blackburn, Steve 73 – 77 = 150
Knapp, Jonathon 73 – 77 = 150
Laib, David 77 – 73 = 150
Radis, Bud 72 – 78 = 150
Schreck, Luke 73 – 77 = 150
Buzaki, Kyle 73 – 78 = 151
Decheco, Max 77 – 74 = 151
Jatich, Brandon 74 – 77 = 151
Loomis, Rob 78 – 73 = 151
O'Brien, Jeff 72 – 79 = 151
Cea, Jim 76 – 76 = 152
Dunn, Dylan 77 – 75 = 152
Grayson, Andrew 74 – 78 = 152
Peterson, Kurt 73 – 79 = 152
Trzbuchowski, Justin 78 – 74 = 152
Crookston, Max 74 – 79 = 153
Spino, Bobby 75 – 78 = 153
Agarenzo, Mychal 79 – 75 = 154
Barbas, Jeff 78 – 76 = 154
Buehler, Dustin 78 – 76 = 154
Carney, Chris 76 – 78 = 154
Fleming, Doug 78 – 76 = 154
Kukolek, Brian 78 – 76 = 154
Maxwell, Ryan 78 – 76 = 154
Wickham, Adam 79 – 75 = 154
Steffen, Patrick 73 – 82 = 155
Walker, Chris 76 – 79 = 155
Watkins, Tyler 77 – 78 = 155
Ankrom, Tyler 80 – 76 = 156
Ellison, Will 76 – 80 = 156
Hartman, Matthew 79 – 77 = 156
Lahnan, Larry 73 – 83 = 156
Morgan, Jayden 76 – 80 = 156
Mullen, Matt 78 – 78 = 156
Wierzbicki, Tyler 79 – 77 = 156
Dota, Mike 77 – 80 = 157
Marozzi, Anthony 81 – 76 = 157
Moran, Xander 78 – 79 = 157
Beebe, Brian 78 – 80 = 158
Duncan, Dustin 75 – 83 = 158
Gasaway, Cory 82 – 76 = 158
Toth, John 83 – 75 = 158
Warren, Matt 77 – 81 = 158
Ajidra, Colline 81 – 78 = 159
DiMeo, Sam 77 – 82 = 159
Freeman, Allen 80 – 79 = 159
Thomas, Mark 84 – 75 = 159
Boykins, Jamison 81 – 79 = 160
Stretar, Luke 83 – 77 = 160
Zink, Jack 81 – 79 = 160
Cebula, Tim 78 – 83 = 161
David, Andrew 83 – 78 = 161
Lukacs, Kasey 81 – 80 = 161
Burch, Alex 81 – 81 = 162
Hodges, Joshua 78 – 84 = 162
Cona, Rocco 81 – 82 = 163
Hughes, Keith 79 – 84 = 163
Norris, John 83 – 80 = 163
Stiller, Mike 84 – 79 = 163
Fricker, Steve 77 – 87 = 164
Radis, Luke 83 – 81 = 164
Rice, Cody 80 – 84 = 164
Wilson Jr., Steve 84 – 80 = 164
Carpenter, Jay 82 – 83 = 165
Childs, Aaron 83 – 82 = 165
Gorham, Josh 85 – 80 = 165
Jenkins, William 83 – 82 = 165
Wilcox, James 80 – 85 = 165
Bognar, Michael 75 – 91 = 166
Flanders, Ben 85 – 81 = 166
Ryan, Nate 83 – 83 = 166
Marr, Dan 82 – 85 = 167
Milavickas, Eric 80 – 87 = 167
Hoffman, Bryan 84 – 84 = 168
Carr, Nick 81 – 88 = 169
Green, Chad 81 – 88 = 169
Kolkovich, Elliot 84 – 85 = 169
Rush, Eric 82 – 87 = 169
Terry, Dan 85 – 84 = 169
Maninga, Dylan 79 – 91 = 170
Stretar, L. Reuel 89 – 82 = 171
Sugar, Jake 89 – 82 = 171
Hido, Josh 89 – 83 = 172
Krill, Denny 90 – 82 = 172
Mirelli, Jeff 81 – 91 = 172
Berkheimer, Dennis 89 – 84 = 173
Hruby, Charlie 82 – 91 = 173
Corlett, Jeff 85 – 89 = 174
Hillwig, Bodie 85 – 90 = 175
Wilson Sr., Steve 90 – 87 = 177
Green, Austin 87 – 91 = 178
Sattler, Dave 85 – 96 = 181
Distelhorst, Daniel 97 – 85 = 182
DiGirolamo, Alec 91 – 92 = 183
Mitchell III, Clarence 91 – 94 = 185
Oliver, Nelson 98 – 89 = 187
Dannemiller, Jeffrey 92 – 100 = 192