The 2022 Ohio Public Golf Association's Senior Memorial Championship was held over the weekend at Vernon View Golf Club, formerly known as Hiawatha GC.
Dave Antill of Dublin defended his title 2021, shooting 6-under par 138 and winning by two shots over Tim Cunningham.
Congrats also goes out to our 2022 Senior Honoree George Allen of Warren.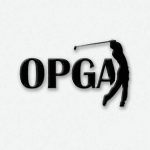 FINAL RESULTS: Ohio Public Golf Association
2022 OPGA Senior Memorial Championship
Vernon View Golf Club, Mount Vernon, OHio
Sat/Sun, September 10-11, 2022
OVERALL RESULTS:
1 Dave Antill 70 – 68 = 138 $230.00
2 Tim Cunningham 69 – 71 = 140 $165.00
3 Jim Hull 69 – 72 = 141 $145.00
4 Tim Ford 71 – 71 = 142 $110.00
5 Michael Chambers 72 – 71 = 143 $95.00
T6 Jeff Sparks 70 – 74 = 144 $85.00
T6 Tracy Robinson 70 – 74 = 144 $85.00
8 Brad Baker 71 – 74 = 145 $70.00
T9 Mark Ciccarello 68 – 78 = 146 $40.00
T9 Bobby Fannin 74 – 72 = 146 $40.00
T9 Paul Schooley 74 – 72 = 146 $40.00
12 Bobby Wadsworth 76 – 71 = 147
T13 Mark Mickley 73 – 75 = 148
T13 Tom Shuster 74 – 74 = 148
T15 George Allen 73 – 76 = 149
T15 Doug Savage 74 – 75 = 149
T17 Scott Cope 74 – 76 = 150
T17 Mark Thomas 74 – 76 = 150
19 Mike Brady 77 – 74 = 151
T20 Jeff Godzak 72 – 81 = 153
T20 Dave Neer 73 – 80 = 153
T20 Raul Mendoza 80 – 73 = 153
23 Bill Braham 75 – 79 = 154
T24 Greg Thomas 77 – 78 = 155
T24 Bob Respie 79 – 76 = 155
T24 Tom Ruffner 80 – 75 = 155
T24 Randy Camp 77 – 78 = 155
T28 Lee Hood 77 – 79 = 156
T28 John Franks 81 – 75 = 156
30 Keith Pluto 80 – 77 = 157
T31 Earl Miller 75 – 83 = 158
T31 John Addington 78 – 80 = 158
T31 Jim Franks 84 – 74 = 158
T31 Jarrod Sito 76 – 82 = 158
T35 Brad Shuff 77 – 82 = 159
T35 Joe Kroninger 81 – 78 = 159
T37 Adam Bundy 79 – 81 = 160
T37 Ron Rositani 81 – 79 = 160
T37 Mike Hunnicut 83 – 77 = 160
T40 Jerry Fisher 78 – 84 = 162
T40 Chris Sito 79 – 83 = 162
T42 Duane Zitkovic 82 – 81 = 163
T42 John Godfrey 85 – 78 = 163
T44 Jim Marsell 85 – 79 = 164
T44 John Chuprinko 86 – 78 = 164
T46 Dennis Bartlett 85 – 81 = 166
T46 Ken Davis 86 – 80 = 166
48 Jason Kupcak 81 – 88 = 169
49 Terry Hamilton 82 – 90 = 172
50 Kurt Lewis 84 – 89 = 173
51 G. Michael Pullins 88 – 86 = 174
T52 Mike Treuel 87 – 88 = 175
T52 Joel Krusz 87 – 88 = 175
54 Brad Duplaga 87 – 89 = 176
T55 Ken Jones 95 – 82 = 177
T55 Mark Zisk 86 – 91 = 177
57 Chuck Reynolds 90 – 91 = 181
58 Tom Latzke 104 – 113 = 217
DNF Carl Innocenti 83 – NS
DNF Dan Roberts 87 – NS
DNF Bobby Schmitz 89 – NS
50-54 FLIGHT:
1 Bill Braham 75 – 79 = 154 $65.00
2 Jarrod Sito 76 – 82 = 158 $50.00
3 Jason Kupcak 81 – 88 = 169 $30.00
4 Mark Zisk 86 – 91 = 177
55-59 FLIGHT:
1 Dave Antill 70 – 68 = 138 $65.00
2 Tim Ford 71 – 71 = 142 $50.00
3 Michael Chambers 72 – 71 = 143 $30.00
4 Tracy Robinson 70 – 74 = 144
5 Brad Baker 71 – 74 = 145
6 Bobby Wadsworth 76 – 71 = 147
7 Jeff Godzak 72 – 81 = 153
T8 Bob Respie 79 – 76 = 155
T8 Tom Ruffner 80 – 75 = 155
T10 Brad Shuff 77 – 82 = 159
T10 Joe Kroninger 81 – 78 = 159
T12 Adam Bundy 79 – 81 = 160
T12 Mike Hunnicut 83 – 77 = 160
14 Chris Sito 79 – 83 = 162
T15 Duane Zitkovic 82 – 81 = 163
T15 John Godfrey 85 – 78 = 163
60 – 64 Flight
1 Tim Cunningham 69 – 71 = 140 $65.00
2 Jim Hull 69 – 72 = 141 $50.00
T3 Mark Ciccarello 68 – 78 = 146 $15.00
T3 Bobby Fannin 74 – 72 = 146 $15.00
5 Mark Mickley 73 – 75 = 148
6 George Allen 73 – 76 = 149
7 Mark Thomas 74 – 76 = 150
8 Raul Mendoza 80 – 73 = 153
T9 Greg Thomas 77 – 78 = 155
T9 Randy Camp 77 – 78 = 155
T11 Lee Hood 77 – 79 = 156
T11 John Franks 81 – 75 = 156
13 Jim Franks 84 – 74 = 158
14 Ron Rositani 81 – 79 = 160
15 Jim Marsell 85 – 79 = 164
16 Chuck Reynolds 90 – 91 = 181
65 – 69 Flight
1 Jeff Sparks 70 – 74 = 144 $65.00
2 Paul Schooley 74 – 72 = 146 $50.00
3 Tom Shuster 74 – 74 = 148 $30.00
4 Scott Cope 74 – 76 = 150
5 Dave Neer 73 – 80 = 153
6 Keith Pluto 80 – 77 = 157
7 John Chuprinko 86 – 78 = 164
8 Dennis Bartlett 85 – 81 = 166
T9 Mike Treuel 87 – 88 = 175
T9 Joel Krusz 87 – 88 = 175
11 Brad Duplaga 87 – 89 = 176
12 Ken Jones 95 – 82 = 177
70 – 74 Flight
1 Doug Savage 74 – 75 = 149 $65.00
2 Mike Brady 77 – 74 = 151 $50.00
3 Earl Miller 75 – 83 = 158 $30.00
4 Jerry Fisher 78 – 84 = 162
5 Ken Davis 86 – 80 = 166
6 Kurt Lewis 84 – 89 = 173
7 G. Michael Pullins 88 – 86 = 174
DNF Carl Innocenti 83 – NS
75+ Flight
1 John Addington 78 – 80 = 158 $65.00
2 Terry Hamilton 82 – 90 = 172 $50.00
3 Tom Latzke 104 – 113 = 217 $30.00
DNF Dan Roberts 87 – NS =
DNF Bobby Schmitz 89 – NS