Mt. Vernon's Anthony Savage beat his brother Scott Savage by two shots to win the 2022 Ohio Public Golf Association's Mid-Amateur Championship at Apple Valley Golf Club in Howard.
Anthony posted a 7-under par total of 137
Mitch Levengood made a great run on Sunday, shooting the low round of the tournament with a 67 to finish solo third.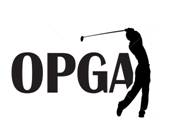 FINAL RESULTS: Ohio Public Golf Association
2022 OPGA Mid-Amateur Championship
Apple Valley Golf Course, Howard, Ohio
Sat / Sun, May 14 – 15, 2022
1 Anthony Savage , Mt. Vernon 68 – 69 = 137
2 Scott Savage , Mt. Vernon 69 – 70 = 139
3 Mitch Levengood , New Philadelphia 73 – 67 = 140
T4 AJ Borisa , Broadview Heights 72 – 70 = 142
T4 Dan Martina , Columbus 70 – 72 = 142
T4 Pete Betzold , West Chester 70 – 72 = 142
7 Kyle Baker , Sunbury 73 – 70 = 143
T8 Kevin Miller , Dover 74 – 70 = 144
T8 Nick Reardon , Galloway 73 – 71 = 144
T8 Jarrod Page , Streestboro 72 – 72 = 144
11 Joshua Prok , Akron 71 – 75 = 146
12 John Fryman , Westerville 75 – 72 = 147
T13 Rob Schustrich , Windham 75 – 73 = 148
T13 Austin Beyers , Beavercreek 74 – 74 = 148
T15 Chris Okeson , Lyndhurst 77 – 72 = 149
T15 Ryan Culbertson , Wooster 77 – 72 = 149
T17 Grant Gates , Prospect 72 – 78 = 150
T17 Troy Boswell , Reynoldsburg 73 – 77 = 150
19 Bob Wadsworth , North Canton 75 – 76 = 151
T20 Mark Angelou , Gahanna 74 – 78 = 152
T20 Jim Herbert , Westerville 79 – 73 = 152
22 Tim Cunningham , Fredericktown 75 – 78 = 153
23 Adam Fluty , Westerville 78 – 76 = 154
T24 Rob Loomis , Akron 78 – 77 = 155
T24 Curt Byers , Upper Sandusky 80 – 75 = 155
T24 Todd Dunlap , McCutchenville 82 – 73 = 155
27 Josh Veith , Plain City 77 – 79 = 156
28 Bobby Fannin , Centerburg 77 – 80 = 157
T29 Nate Garwood , Columbiana 79 – 80 = 159
T29 Bryce Smith , Mt. Vernon 76 – 83 = 159
T29 Sawyer Hill , Pickerington 79 – 80 = 159
T32 Vince Altiero , Delaware 79 – 81 = 160
T32 Gary Bastin , Lexington 80 – 80 = 160
T34 Jimmy Wolf , Granville 82 – 79 = 161
T34 James Thompson , Marion 83 – 78 = 161
36 Andrew Algire , Fredericktown 85 – 79 = 164
37 Roger Tolley , Willard 83 – 82 = 165
38 Chris Sturtz , Hebron 83 – 83 = 166
T39 John Idoine III , Dover 85 – 85 = 170
T39 Tim Eddinger , Salem 82 – 88 = 170
41 Chris Eddinger , Salem 87 – 89 = 176
42 Mike Harris , Amanda 92 – 88 = 180
43 Jeff Godzak , Van Buren 88 – 93 = 181
44 Eric Crone , Dover 76 – WD
45 Jeff Veith , Plain City 79 – WD
46 Mark Schneider , Canton 80 – WD