A stellar opening round gave Aurora's Chris Pollak plenty of breathing room and paved the way to a second straight victory in the 39th Kenny Novak Northern Ohio PGA Junior Championship on Wednesday at Club Walden.
Pollak, a sophomore at Archbishop Hoban, added a second-round, 4-over 76 on Wednesday to go with Tuesday's 67 for a 36-hole total of one-under par 143 and a seven shot victory in the Boys 16-19 age group.
Three others won their first Kenny Novak titles, as Ajay Morris of Cortland cruised to the Boys 11-15 title, Siena Maschke of Cleveland rallied to win the Girls 16-19 title, and Dixon Hill of Waite Hill rolled to a 10-stroke win in the Girls 11-15 group.
Dover's Carter Bogue (80-70) and Westlake's Sion Park (73-77) shared second place at 6-over 150 and Akron's Braden Herstitch finished fourth at 79-72-151.
Pollak, 15, won the 11-15 age-group last year but decided to move up to the older group.
The leaders had just finished their round when the area was hit with a rainstorm that suspended play for 70 minutes.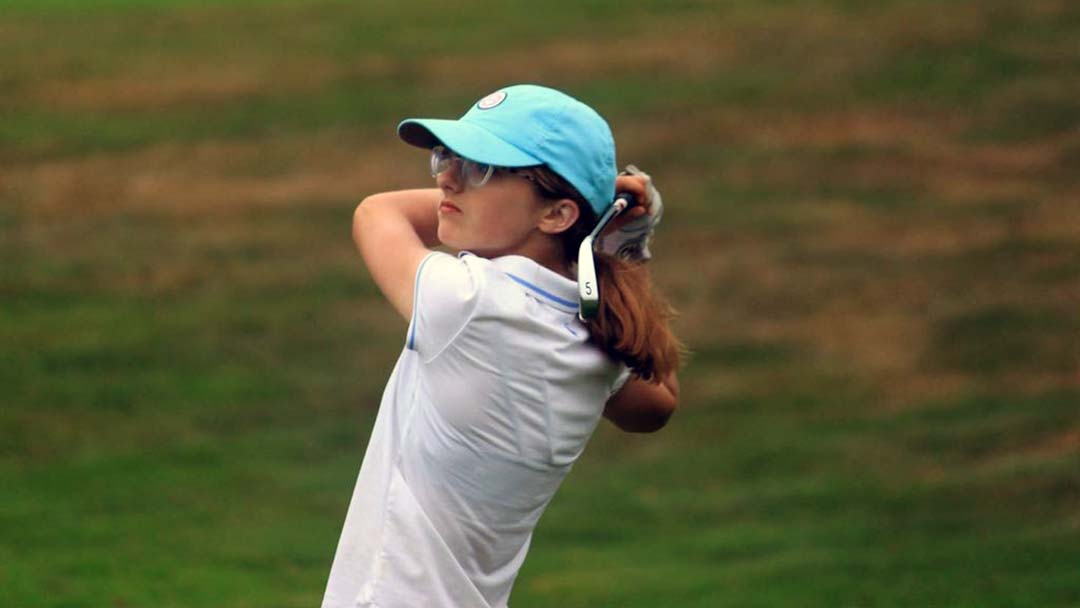 Hill, a sophomore at Hathaway Brown, was impressive with rounds of 71-72 for a one-under 143 and a 10-shot victory over Alyssa Zhang, of Allison Park, Pa., (76-77).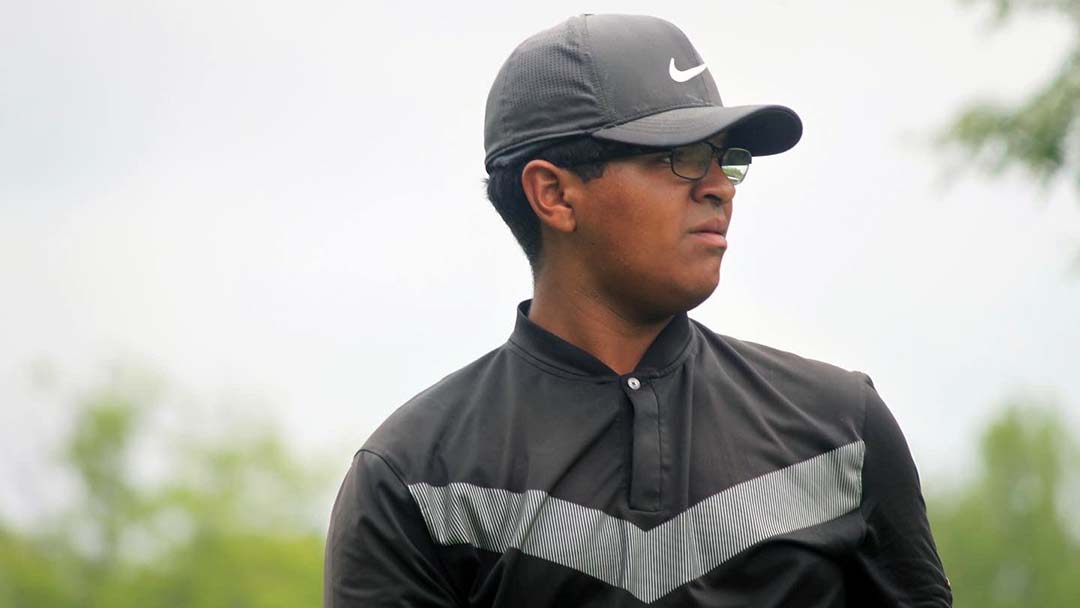 Morris, 15, turned a two-shot lead into a 9-shot victory with a second-round 4-under 68 for a 36-hole total of 6-under 138 with a scorching closing nine that included five birdies, including three straight to start his final nine holes.
Charlie Pollock, of Moreland Hills, finished second with rounds of 72-75 and Shaker Heights' Ethan Roberts was third at 73-75. Pollak, who was an integral part of Hoban's state runnerup team, had a stress-free round because of the 6-shot lead he had entering the final 18 holes.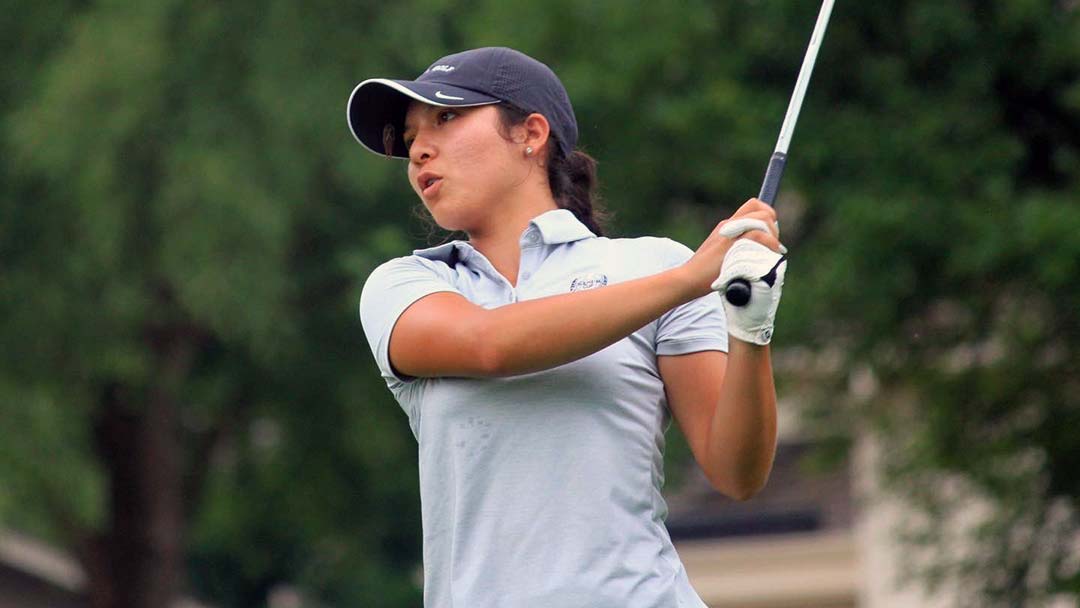 Maschke, a junior at Laurel School, was two shots behind to start the day but shot a 79 while those in front of her struggled. Her 155 total was enough to edge Solon's Kaitlin Kormuth (78-78) by one shot.
ADDITIONAL EDITORIAL AT NOPGA SITE >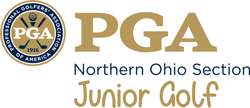 FINAL RESULTS: Northern Ohio PGA
39th Kenny Novak NOPGA Junior Championship
Club Walden, Aurora, Ohio
Tue Jul 26 – Wed Jul 27, 2022
BOYS 16-19
1. Chris Pollak, Aurora, OH, 2025, *67-76-143 -1
2. Carter Begue, Dover, OH, 2022, *80-70-150 +6
2. Sion Park, Westlake, OH, 2024, *73-77-150 +6
4. Braden Herstich, Akron, OH, 2025, *79-72-151 +7
5. Sam Fauver, Hudson, OH, 2025, *80-72-152 +8
5. Michael Lee, Strongsville, OH, 2021, *74-78-152 +8
7. Zachary Huscusson, Canal Fulton, OH, 2023, *79-74-153 +9
7. David Swab, North Royalton, OH, 2023, *76-77-153 +9
9. Dylan Dunn, Stow, OH, 2022, *74-80-154 +10
10. Thomas Kadair, Akron, OH, 2023, *81-75-156 +12
10. Maxwell Devins, Aurora, OH, 2024, *80-76-156 +12
10. Ben Scheeff, Olmsted Township, OH, 2023, *78-78-156 +12
10. Luke Dietrich, Rocky River, OH, 2024, *77-79-156 +12
14. Mitchell Tyger, Kent, OH, 2023, *76-81-157 +13
15. Bryce Van Horn, Cortland, OH, 2024, *81-77-158 +14
15. Aidan Terek, Hilliard, OH, 2024, *79-79-158 +14
15. John A Thompson, Avon, OH, 2023, *77-81-158 +14
18. Aryan Ahlawat, Broadview Heights, OH, 2023, *84-75-159 +15
18. Dominic Kapics, Youngstown, OH, 2022, *84-75-159 +15
20. Mario Tortorella, North Canton, OH, 2023, *82-78-160 +16
20. Jacob Ryan, Akron, OH, 2023, *85-75-160 +16
20. Matt Mullen, Sidney, OH, 2022, *79-81-160 +16
20. Brock Jenkins, Massillon, OH, 2024, *77-83-160 +16
20. Evan Dennison, Ashland, OH, 2022, *78-82-160 +16
25. Adam Sands, Chagrin Falls, OH, 2025, *82-79-161 +17
25. Ryan Dinan, Akron, OH, 2024, *85-76-161 +17
27. Gavin Stutz, Wooster, OH, 2022, *89-73-162 +18
27. Dylan Sowers, Olmsted Falls, OH, 2024, *84-78-162 +18
29. Ben Lampe, North Ridgeville, OH, 2022, *81-82-163 +19
29. Sven Nielsen, Chagrin Falls, OH, 2024, *79-84-163 +19
31. Ray Dress, Medina, OH, 2025, *79-86-165 +21
31. Aiden Cannone, Copley, OH, 2023, *77-88-165 +21
33. Timothy Caspio, Medina, OH, 2022, *85-81-166 +22
33. Trey Lautenschleger, Dover, OH, 2024, *84-82-166 +22
33. Peyton Vacca, Parma, OH, 2025, *81-85-166 +22
36. Charles Hite, Akron, OH, 2024, *85-82-167 +23
36. Nick Tianello, Rocky River, OH, 2024, *89-78-167 +23
36. Kyle Salamon, Medina, OH, 2022, *82-85-167 +23
36. Jack Myslenski, Richfield, OH, 2024, *86-81-167 +23
36. Jaden Schlabach, Dalton, OH, 2023, *87-80-167 +23
41. Parker Barrett, Aurora, OH, 2024, *83-85-168 +24
42. Hunter McCourt, Avon, OH, 2024, *89-80-169 +25
42. Thomas Patton, Cleveland, OH, 2023, *87-82-169 +25
44. Anthony Gore, Copley, OH, 2023, *84-86-170 +26
44. Daniel Lee, Strongsville, OH, 2023, *88-82-170 +26
46. Adrian Puz, Canfield, OH, 2023, *92-79-171 +27
46. Lucas Yoder, Millersburg, OH, 2023, *88-83-171 +27
48. Frankie Adamo, Avon, OH, 2024, *86-86-172 +28
49. Mason Reville, Northfield, OH, 2023, *96-79-175 +31
50. Matthew DiMare, Cuyahoga Falls, OH, 2024, *89-92-181 +37
BOYS 11-15
1. Ajay Morris, Cortland, OH, 2025, *70-68-138 -6
2. Charlie Pollock, Moreland Hills, OH, 2025, *72-75-147 +3
3. Ethan Roberts, Shaker Heights, OH, 2025, *73-75-148 +4
4. Max Weber, Massillon, OH, 2025, *78-76-154 +10
4. Daniel Gambone, North Canton, OH, 2025, *72-82-154 +10
6. Jackson Pinney, Hunting Valley, OH, 2025, *80-76-156 +12
7. Alexander Stiegele, Westlake, OH, 2026, *78-79-157 +13
8. Dante Turner, Canfield, OH, 2026, *80-78-158 +14
9. Dylan Phillips, Chesterland, OH, 2028, *81-79-160 +16
9. Fitch Farina, North Ridgeville, OH, 2027, *79-81-160 +16
9. Gavin Owens, Aurora, OH, 2026, *78-82-160 +16
9. Zachary Butcher, Medina, OH, 2025, *77-83-160 +16
13. Paul Witschey, Wadsworth, OH, 2025, *76-86-162 +18
14. Ben Fauver, Hudson, OH, 2027, *81-82-163 +19
15. Brett Bagatti, Medina, OH, 2025, *84-83-167 +23
16. Luke Butcher, Medina, OH, 2025, *87-81-168 +24
16. Tommy Urbancic, Avon, OH, 2025, *83-85-168 +24
18. Vinh Lai, Lakewood, OH, 2025, *86-83-169 +25
19. Ryan Czenszak, Twinsburg, OH, 2026, *90-80-170 +26
20. Leo Carey, Brecksville, OH, 2026, *85-86-171 +27
21. Will Cody, Shaker Heights, OH, 2027, *92-80-172 +28
21. Jack Plesec, Cleveland Heights, OH, 2026, *93-79-172 +28
21. Preston Kieschnik, Broadview Heights, OH, 2026, *88-84-172 +28
21. MichaelTyler Polca, Rocky River, OH, 2025, *86-86-172 +28
25. Mica Thirion, Twinsburg, OH, 2026, *89-85-174 +30
26. Harrison LaBahn, Strongsville, OH, 2025, *88-88-176 +32
27. Rob Prevette, Twinsburg, OH, 2025, *88-90-178 +34
27. Charlie Wilson, Broadview Heights, OH, 2025, *88-90-178 +34
29. Adam Ruffer, Hudson, OH, 2025, *88-93-181 +37
GIRLS 16-19
1. Siena Maschke, Cleveland, OH, 2024, *76-79-155 +11
2. Kaitlin Kormuth, Solon, OH, 2023, *78-78-156 +12
3. Ella Wong, Pepper Pike, OH, 2023, *82-76-158 +14
3. Alexandra Petrochko, Hermitage, PA, 2024, *74-84-158 +14
5. Emily Liptak, Akron, OH, 2022, *76-83-159 +15
6. Alyson Veverka, Olmsted Twp, OH, 2021, *78-83-161 +17
7. Klaira Paramore, Ashland, OH, 2022, *79-83-162 +18
7. Madolyn Kost, Kent, OH, 2024, *79-83-162 +18
9. Kylee Purdy, West Salem, OH, 2023, *82-81-163 +19
10. Erin Strouse, Louisville, OH, 2022, *82-82-164 +20
10. Ava Pulley, Uniontown, OH, 2023, *78-86-164 +20
12. Emily Burling, Hudson, OH, 2025, *87-78-165 +21
12. Kristen Belden, Canton, OH, 2023, *83-82-165 +21
14. Madison Gruber, Louisville, OH, 2021, *81-85-166 +22
15. Gabriella Berlingieri, Stow, OH, 2024, *88-79-167 +23
15. Abigail Blackburn, North Canton, OH, 2022, *82-85-167 +23
17. Aubrie Rush, Avon, OH, 2023, *84-87-171 +27
18. Allyson Siewert, Sagamore Hills, OH, 2021, *90-83-173 +29
18. Christina Nagy, Macedonia, OH, 2023, *87-86-173 +29
20. Isabella Paez, Rocky River, OH, 2023, *91-84-175 +31
20. Jayden Mitchell, Louisville, OH, 2022, *86-89-175 +31
22. Abbigail Jones, Wooster, OH, 2023, *87-90-177 +33
22. Annelise Stencel, Akron, OH, 2024, *79-98-177 +33
24. Molly McGreal, Independence, OH, 2024, *95-83-178 +34
24. Kamil Stephens, Port Clinton,Oh, 2023, *88-90-178 +34
26. Alexandria Vardon, Akron, OH, 2024, *93-90-183 +39
27. Larisa Golembiewski, Northfield, OH, 2023, *94-90-184 +40
28. Caroline Harold, Canton, OH, 2023, *88-103-191 +47
29. Angela Dodson, Shaker Heights, OH, 2022, *103-96-199 +55
GIRLS 11-15
1. Dixon Hill, Waite Hill, OH, 2025, *71-72-143 -1
2. Alyssa Zhang, Allison Park, PA, 2028, *76-77-153 +9
3. Serena Wu, Solon, OH, 2026, *79-82-161 +17
4. Gracyn Vidovic, Aurora, OH, 2025, *80-85-165 +21
4. Hannah Lee, Strongsville, 2025, *84-81-165 +21
6. Kayla Knaze, Fairview Park, OH, 2027, *89-80-169 +25
7. Olivia Berlingieri, Stow, OH, 2026, *91-79-170 +26
7. Avery Paez, Rocky River, OH, 2025, *82-88-170 +26
9. Julia Gulla, Sagamore Hills, OH, 2025, *85-86-171 +27
9. Gianna Reginelli, Broadview Hts, OH, 2025, *89-82-171 +27
11. Cara Murphy, Massillon, OH, 2025, *90-90-180 +36
12. Korrine Knaze, Fairview Park, OH, 2029, *94-88-182 +38
12. Julia Van Bokkelen, Hudson, OH, 2025, *89-93-182 +38
14. Manisha Girn, Aurora, OH, 2025, *90-97-187 +43
15. Sophia Thompson, Cuyahoga Falls, OH, 2025, *102-91-193 +49