36 holes were not enough to determine the NOGA Tour Champion at Firestone Country Club on Monday afternoon. Barrington Golf Club's Ian Hardesty and Quail Hollow's Trevor Cohen needed two extra holes to figure out who was taking home the trophy.
Hardesty and Cohen finished their first 36 holes at the Fazio and South courses at 3-over par. On the second playoff hole, Hardesty put his approach shot to three feet and made the birdie putt to win the tournament after Cohen made par.
Aaron Crewse (NOHIO.GOLF Club) and Chris Horne (Elyria Country Club) finished tied for third place at 6-over par.
In the Senior Division, Robert Schustrich won wire to wire. Schustrich shot 68-75 to win by four strokes.
Allen Freeman (N.OHIO Golf Club) finished in second place (+7) and Tom Skidmore (Weymouth and Fox Meadow CC) finished in third place (+8).
Not only was the Tour Championship on the line, but so was the NOGA Player of the Year in both divisions.
Cohen entered the Tour Championship in fifth place and with points leader Brian Smith (Oberlin Golf Club) finishing tied for eighth place, Cohen would need a win at Firestone to earn Player of the Year honors. But with Cohen finishing second, Smith locked up his ninth Player of the Year title.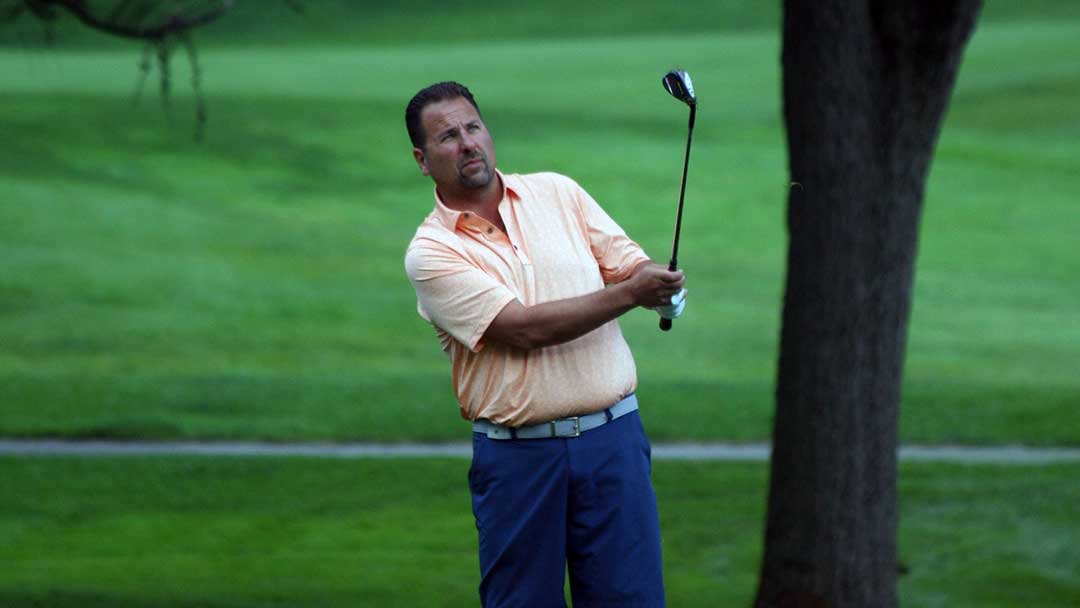 Mark Borlin (Silver Lake Country Club) won the Senior Division Player of the Year going away.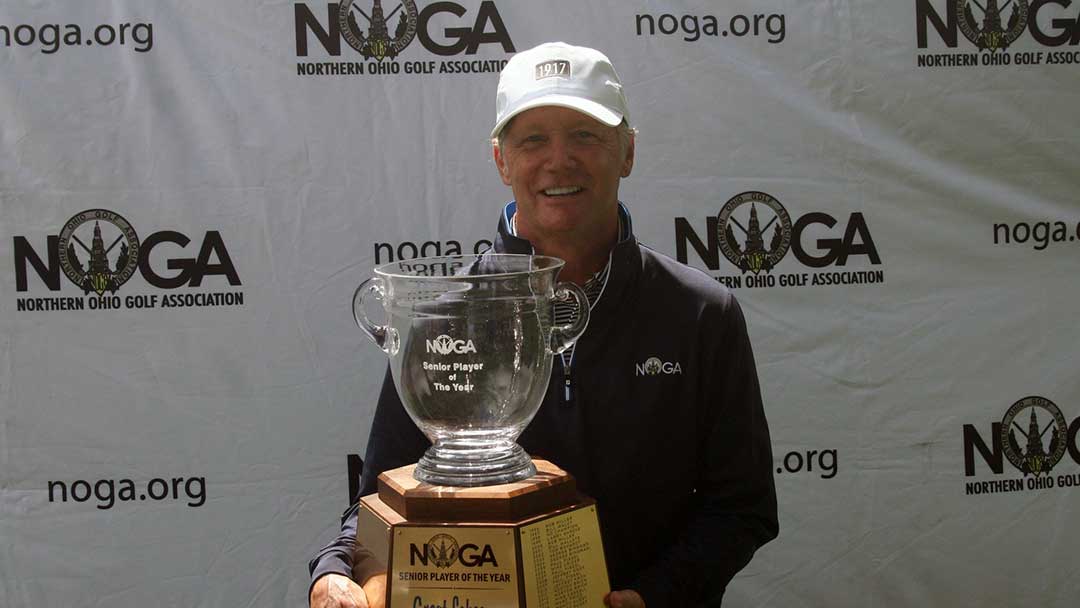 Watch a slew of video highlights and winning player interviews on the NOGA Twitter page and see the photo gallery on the NOGA Facebook page.
Hole-by-Hole Scoring > | Final NOGA Player of the Year Standings >
FINAL RESULTS: Northern Ohio Golf Association
2022 NOGA Tour Championship
Firestone Country Club, Akron, Ohio
Sunday, Sep 11 – Fazio Course | Par 70
Monday, Sep 12 – South Course | Par 70
CHAMPIONSHIP DIVISION
T1 Ian Hardesty, Barrington Golf Club 67 – 76 = 143 $500.00 (playoff)
T1 Trevor Cohen, Quail Hollow Country Club 70 – 73 = 143 $400.00
T3 Aaron Crewse, NOHIO.GOLF Club 71 – 75 = 146 $250.00
T3 Chris Horne, Elyria Country Club 70 – 76 = 146 $250.00
5 Shaun Kloetzer, NOHIO.GOLF Club 71 – 77 = 148 $100.00
6 Doug Barber, NOHIO.GOLF Club 71 – 79 = 150 $75.00
7 Ben Hogan, Oberlin Golf Club 78 – 75 = 153 $50.00
T8 Brian Smith, Oberlin Golf Club 72 – 83 = 155 $25.00
T8 Zach Glassman, NOHIO.GOLF Club 72 – 83 = 155 $25.00
T10 Jeff Blechschmidt, Mayfield Sand Ridge Club 74 – 82 = 156 $25.00
T10 Kevin Rowe, Avon Oaks Country Club 78 – 78 = 156 $25.00
12 Andrew Malkus, NOHIO.GOLF Club 80 – 78 = 158 $25.00
13 Andrew Grayson, Weymouth & Fox Meadow CC 82 – 78 = 160 $25.00
SENIOR DIVISION
1 Robert Schustrich, Trumbull Country Club 68 – 75 = 143 $500.00
2 Allen Freeman, NOHIO.GOLF Club 74 – 73 = 147 $400.00
3 Tom Skidmore, Weymouth & Fox Meadow CC 71 – 77 = 148 $300.00
4 David Trier, Silver Lake Country Club 76 – 75 = 151 $200.00
5 Mark Borlin, Silver Lake Country Club 76 – 77 = 153 $100.00
6 Dean Cutlip, Firestone Country Club 77 – 78 = 155 $75.00
7 Scott Saari, Bob-O-Link Golf Course 76 – 80 = 156 $50.00
8 Paul Lagrotteria, Bob-O-Link Golf Course 77 – 85 = 162 $25.00
WD Monty Guest, Barrington Golf Club 70 – WD

— story details and photos by Justin Golba, NOGA/USGA Communications