Clendin Cruises, Rockich and Schustrich Tie, Cea Nips Stack, Rubin-Schuld Wins Women's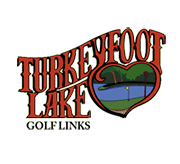 The three men's divisions of the 2021 Turkeyfoot Championship each went a different way in Sunday's finale, while the women battled in an 18 hole shootout for their championship.
In the Championship Division, Fairlawn's Howard Clendenin backed up his first round 68 with a Sunday 74 and cruised to a five shot victory over Sagamore Hills' Ryan Stefanski.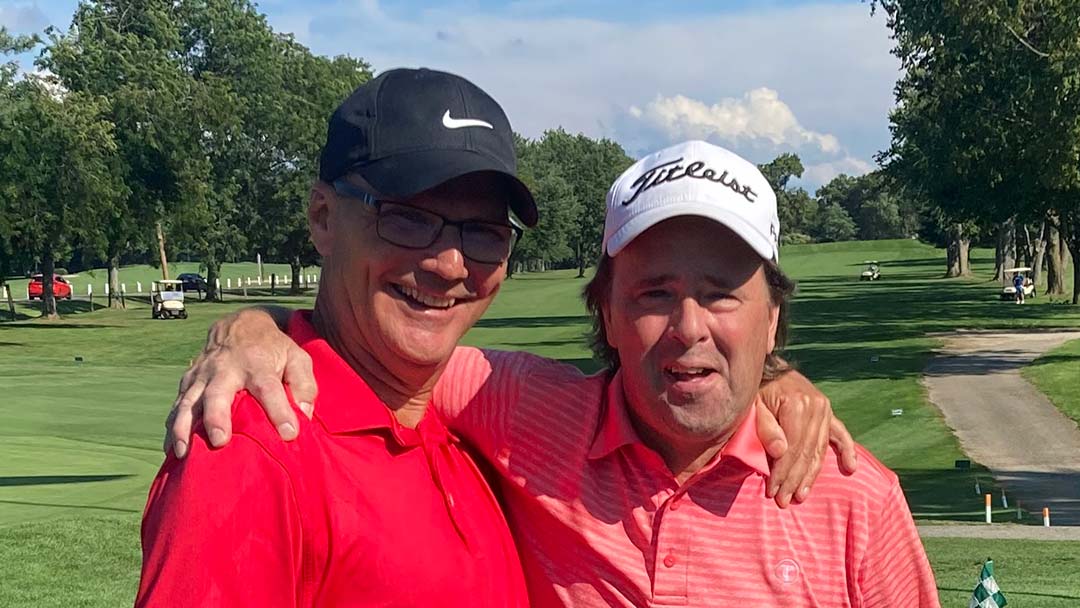 In the Senior Division, Green's Doug Rockich and Windham's Rob Schustrich battled to a tie at 146, and Rockich won a playoff for the title.
In the Super Senior Division, Jim Cea of Tallmadge made up two shots against first round leader Tom Stack of Akron, nipping him with a Sunday 75 for a one shot victory.
The Women's Championship was won by Diane Rubin-Schuld, who posted an 80 to win by three shots over Cari Hetler.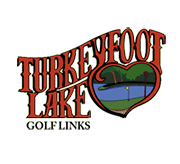 FINAL RESULTS:
2021 Turkeyfoot Championships
Turkeyfoot Lake Golf Links, Akron
Sat, Aug 4 – Sun, Aug 5, 2021
CHAMPIONSHIP DIVISION:
Howard Clendenin 68 – 74 = 142 $600.00
Ryan Stefanski 69 – 78 147 $400.00
Shawn Kloetzer 72 – 76 148 $300.00
Brian Smith 73 – 77 150 $180.00
Michael Witmer 70 – 80 150 $180.00
Brandon Kachurchak 77 – 76 153 $100.00
Jimmy Wild 154
Josh Prok 155
Robert Loomis 155
Alex Loftin 156
Mike Simpson 156
Justin Trzebuckowski 157
Zack Drukenbrod 157
Mark Schneider 158
Steven Petit 158
Rich Mastcko 159
Tyler Watkins 159
Chance Phifer 160
Chris Carney 161
Ed Diebold 161
Jeff Hetler 161
Jace Carlin 163
Joe Sutter 163
Mike Shisler 163
Anthony Yacovazzi 164
Nick Monter 165
Dave Canter 166
Zack Chinn 166
Dustin Buehler 170
Logan Hull 170
Josh Porter 174
Gary Hanson 175
Joseph Ribelli 177
Jason Swiger 178
Alexis Gray 179
Adam Flora 180
Keegan Straub 196
Michael Sullivan 200
Bradley Barton 214
SENIOR DIVISION:
Doug Rockich 72 – 74 = 146 $300.00 (playoff)
Robert Schustrich 73 – 73 = 146 $230.00
Thomas Laubacher 72 – 75 = 147 $150.00
David Trier 149
Tim Heavner 155
Nolan Jatich 156
Raul Mendoza 160
Mark Thomas 161
Lenny Herbert 164
Randy Crider 164
Doug Hull 166
Troy Luckenbaugh 166
Fred Lindquist 168
John Toth 168
Jeff Barbas 172
Ted Straub 173
Ricky Good 193
SUPER SENIOR DIVISION:
Jim Cea 78 – 75 = 153 $180.00
Tom Stack 77 – 77 = 154 $100.00
Fred Martin 160
Terry Szwast 163
Mike Yaich 164
Ron Sonedecker 174
Women's Championship Division:
Diane Rubin-Schuld 80 $110.00
Cari Hetler 83 $50.00
Ann Filo 93
Corri Camp 93
Lisa-Thomas Patterson 94
Mary Mozingo 97
Amy Eibel 104
Arika Hull 104