Dylan Van Fossen of Norwich, Ohio won the 2021 Ohio Public Golf Association's State Amateur Championship with a 54-hole total of 205 (-11), shooting rounds of 67-70-68.
Heath Harvey of Johnstown made a great run, backing up his second round 67 with another 67 in Monday's final round, but came up one stroke shy of forcing a playoff.
Rounding out the Top 5 at Cumberland Trail were John Fryman (-5), Braden Smith (-2), Jeremy Payne (-1) and Chris Okeson (-1).
The low high school player in the field, Jake Lowis of Westerville, posted a 54 hole total of 218 (+2) to finish T7 overall. Jake will be attending Fairleigh Dickinson University this Fall.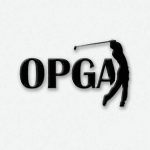 FINAL RESULTS: Ohio Public Golf Association
2021 OPGA State Amateur Championship
Cumberland Trail Golf Club, Pataskala, Ohio
Saturday, July 24 – Monday, July 26, 2021
1 Dylan Van Fossen , Norwich 67 – 70 – 68 = 205
2 Heath Harvey , Johnstown 72 – 67 – 67 = 206
3 John Fryman , Westerville 70 – 69 – 72 = 211
4 Braden Smith , Sterling 71 – 72 – 71 = 214
T5 Jeremy Payne , Pickerington 71 – 73 – 71 = 215
T5 Chris Okeson , Lyndhurst 70 – 71 – 74 = 215
T7 Connor Curry , Mt. Vernon 74 – 74 – 70 = 218
T7 Jake Lowis , Westerville 70 – 71 – 77 = 218
T9 Dylan Kaufman , Millersburg 73 – 76 – 70 = 219
T9 Rob Schustrich , Windham 72 – 72 – 75 = 219
T11 Dan Martina , Columbus 73 – 72 – 75 = 220
T11 Matt Nimsuwan , Strongsville 68 – 75 – 77 = 220
T11 Matt Milholland , Marysville 79 – 69 – 72 = 220
T14 Blake Lawson , Westerville 73 – 73 – 75 = 221
T14 Joshua Woodward , North Lawrence 73 – 73 – 75 = 221
T14 Luke Gutman , Westerville 78 – 72 – 71 = 221
T17 Dylan Errington , Gahanna 76 – 73 – 74 = 223
T17 Michael Hahn , New Albany 79 – 72 – 72 = 223
T19 Jake Kehoe , Powell 76 – 75 – 73 = 224
T19 Mark Dilling , Canton 74 – 76 – 74 = 224
T19 Roger Tolley , Willard 72 – 78 – 74 = 224
T22 Brandon Main , Mt. Vernon 80 – 73 – 73 = 226
T22 David Chapman , Washington, PA 76 – 76 – 74 = 226
24 Jordan Hoag , Mt. Vernon 73 – 75 – 79 = 227
25 Andrew Simpson , Dublin 76 – 75 – 77 = 228
T26 Shayne Dewitt , Pleasantville 75 – 73 – 81 = 229
T26 Brock White , Kirksville 78 – 79 – 72 = 229
T28 Brian Bebee , Uniontown 78 – 77 – 75 = 230
T28 Blake White , Kirksville 73 – 77 – 80 = 230
30 Braden Nunez , Columbus 76 – 82 – 73 = 231
31 Nick Mollica , Dublin 77 – 76 – 79 = 232
32 Jamison Boykins , Reynoldsburg 80 – 80 – 73 = 233
T33 Jack Hannan , Canton 74 – 76 – 85 = 235
T33 Max Hahn , New Albany 87 – 73 – 75 = 235
T35 Thad Weaver , Wooster 79 – 80 – 77 = 236
T35 Jake Shingledecker , Masury 75 – 79 – 82 = 236
37 Jim Herbert , Columbus 79 – 78 – 80 = 237
T38 Jesse Brunton , Lancaster 84 – 74 – 88 = 246
T38 Zehnder Gibson , Sugarcreek 81 – 80 – 85 = 246
40 Riley Wilcoxon , Bellfontaine 80 – 83 – 84 = 247
41 Brandon Goldsmith , Dover 88 – 87 – 73 = 248
T42 Alex Pond , Uniontown 83 – 81 – 85 = 249
T42 Alex Micale , Akron 81 – 81 – 87 = 249
44 Trevor DeRoy , Massillon 81 – 87 – 83 = 251
45 Skyler Wiggand , Fredericktown 87 – 81 – 85 = 253
46 Travis Rinehart , Plain City 88 – 77 – 91 = 256
47 Nolan Hannan , Canton 95 – 84 – 84 = 263