The 2021 edition of the Ohio Public Golf Association's State Mid-Amateur Championship was decided by a four-man playoff that went five holes.
First-round leaders Michael Kelly of Westerville and Derrick Gentile of Howard each shot 68 on Saturday. But on Sunday, both posted 74 to allow some challengers back into the mix.
Josh Vieth of Columbus and Grant Gates of Prospect gladly took advantage, create a foursome at 2-under par for the 36 hole state championship for players over the age of 25.
On the first playoff hole, Vieth and Gentile were eliminated.
Four holes later, Gates made birdie to Kelly's par to claim the title.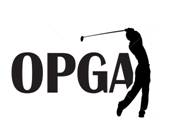 FINAL RESULTS:
Ohio Public Golf Association
2021 State Mid-Amateur Championship
Apple Valley Golf Club, Howard, Ohio
Sat, May 22 and Sun, May 23, 2021
T1 Grant Gates* , Prospect 70 – 72 = 142
T1 Michael Kelley , Westerville 68 – 74 = 142
T1 Derrick Gentile , Howard 68 – 74 = 142
T1 Josh Veith , Columbus 71 – 71 = 142
5 Jordan Grubb , Canton 69 – 75 = 144
6 Mitch Levengood , New Philadelphia 72 – 74 = 146
T7 Adam Fluty , Westerville 75 – 72 = 147
T7 Scott Savage , Mt. Vernon 74 – 73 = 147
9 Ryan Culbertson , Wooster 74 – 75 = 149
T10 Nate Garwood , Columbiana 75 – 75 = 150
T10 Jeremy Payne , Pickerington 76 – 74 = 150
T12 Dave Antill , Dublin 75 – 76 = 151
T12 Pete Betzold , West Chester 74 – 77 = 151
T12 John Fryman , Westerville 75 – 76 = 151
T12 Dan Martina , Columbus 78 – 73 = 151
T12 Heath Salva , Dublin 78 – 73 = 151
T17 AJ Borisa , Broadview Hts 78 – 74 = 152
T17 Zach Gentile , Howard 72 – 80 = 152
T17 Anthony Savage , Mt. Vernon 79 – 73 = 152
20 Ryan Petretti , Parma Hts 77 – 76 = 153
T21 Mark Angelou , Gahanna 79 – 75 = 154
T21 Jimmy Wolf , Columbus 78 – 76 = 154
T23 Tim Cunningham , Fredericktown 75 – 80 = 155
T23 Mark Speaks , Westerville 75 – 80 = 155
T25 Joshua Prok , Akron 81 – 75 = 156
T25 Jeff Sparks , Dublin 76 – 80 = 156
T27 Scott Bertran , Hilliard 79 – 78 = 157
T27 Eric Crone , Dover 79 – 78 = 157
T27 Doug Lockwood , Powell 80 – 77 = 157
T27 Kasey Nafzger , Delaware 82 – 75 = 157
T27 Kyle Tracy , Maumee 72 – 85 = 157
T32 Gary Bastin , Lexington 75 – 83 = 158
T32 Jeff Garwood , Bucyrus 81 – 77 = 158
T32 Matt Gasser , Cleveland 77 – 81 = 158
T35 Jeff Campbell , Canton 81 – 78 = 159
T35 Nate Matthews , Cleveland 77 – 82 = 159
T37 Tim Hepner , Dover 89 – 72 = 161
T37 Roger Tolley , Willard 84 – 77 = 161
T39 Vince Altiero , Delaware 79 – 83 = 162
T39 Matt Roth , North Royalton 84 – 78 = 162
T39 Jay Rufner , Mt. Vernon 79 – 83 = 162
T39 Rob Schustrich , Windham 82 – 80 = 162
43 John Idoine III , Dover 83 – 80 = 163
44 Brian Blankenship , Dublin 85 – 80 = 165
45 Bryce Smith , Mt. Vernon 84 – 82 = 166
46 John Vellios , Massilon 81 – 90 = 171
47 Rob Loomis , Akron 89 – 84 = 173
48 Jeff Godzak , Van Buren 82 – 109 = 191
49 Kip Gray , Arcanum 83 – WD
50 Tim Eddinger , Salem 85 – WD
51 Rudi Muka , Mt. Vernon 87 – WD
52 Mike Harris , Amanda 90 – WD
53 Chris Eddinger , Salem 95 – WD
54 Shawn Long , Springfield 95 – WD
* – won with a birdie after a 5-hole playoff