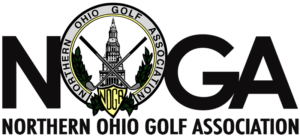 The 2021 edition of the Northern Ohio Golf Association's Great Lakes Auto Scratch Series Match Play Championships have come to a close. Six championship titles under two different match play formats were determined after a season-long battle that began with qualifying tournaments played in the spring.
Let's see which players earned which NOGA Match Play titles…
NOTE: the red headers for each category link to the brackets to review individual match results from the entire season.
Open Division, Scratch Individual
#4 Tim Skufca def #14 Brian Polick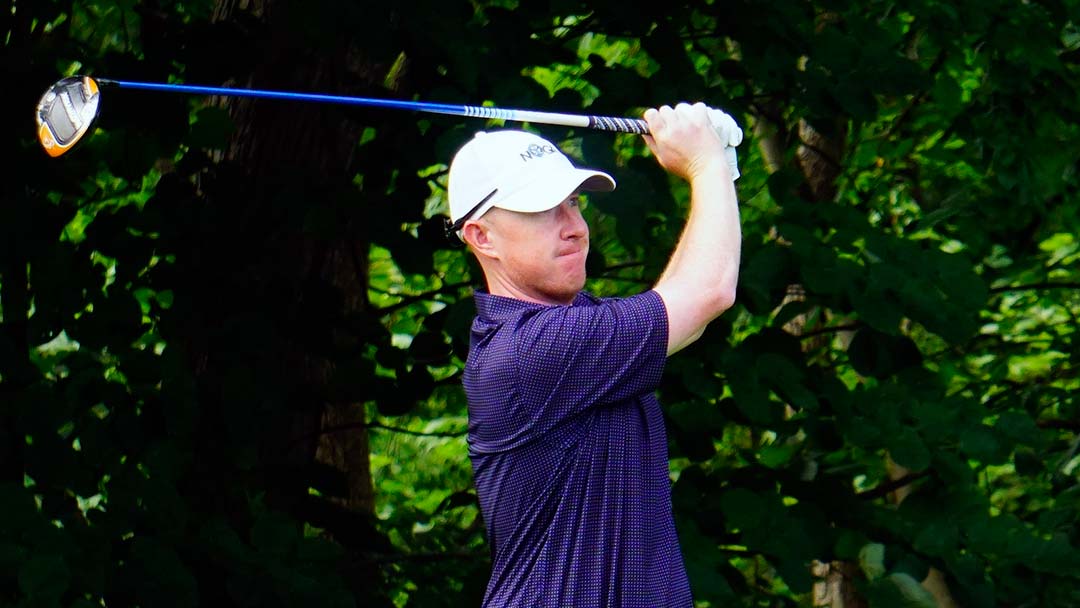 Tim Skufca: "I can't tell you how excited I am to win this title. When I think about all the NOGA events held each year, I feel this one is the toughest to win. You have to win five matches against some of the best players in Northeast Ohio.
"Last year I lost in the finals to Brian Smith. We had a great match, however he flat-out played great golf and wasn't going to be beaten that day. I walked away hoping to get another crack at the title, although in the back of my mind I knew the finals are tough to reach."
"My toughest match this year was against Brian Smith — go figure, having to play Brian in the second round after losing to him last year. Fortunately this year, I was able to host at Avon Oaks and had home track advantage. Brian had me down going into the 16th hole. But I was able to win two of the last three holes to pull it out."
Senior Division, Scratch Individual
#2 Tom Laubacher def #16 Tom Baugh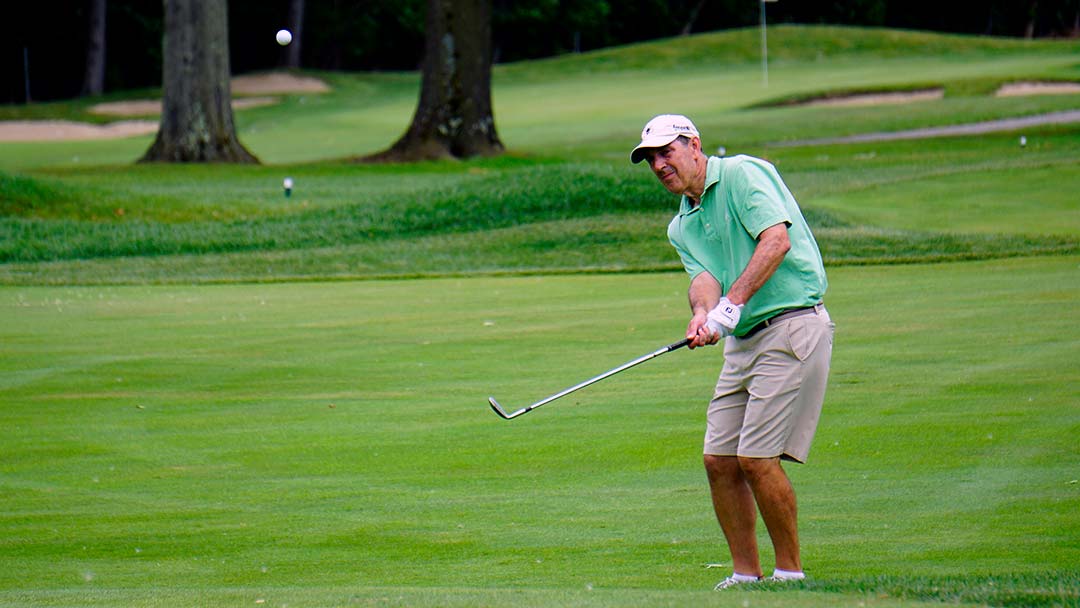 Tom Laubacher: "I was very fortunate to play home matches throughout the event. That is definitely a huge advantage, probably a couple of strokes difference per round.
"I played four matches, every one of them was tough. That is a testament to the quality of players in Northern Ohio. A lot of times you might get an easy early round match, but that was not the case this year. I think I was two under par after seven holes in my second round match against John Toth and the match was even — on my home course!"
"The semifinal match against Mark Guadagni was the toughest match. Mark is such a good player, I knew it would be tough. I had a poor start and found myself four down after seven holes. I made a couple of lucky putts and changed the momentum back in my favor, and then played really well the last nine or ten holes."
"Overall, very happy to be the last man standing. I think I won a million dollars or something like that for the win…"
Super Senior Division, Scratch Individual
#3 Richard Areddy def #4 Jeff Luken
The first ever Super Senior Match Play bracket was offered in 2021, drawing four players. Barrington's Richard Areddy defeated Jeff Luken from Pine Hills in the finals.
Open Division, Scratch Four-Ball
#2 Josh Clay + Kurt Peterson def #5 Patrick Gallagher + Brian Polick, 4&3
Kurt Peterson: "All our matches were very competitive and well played. When we saw the bracket, we knew there was a likelihood that we would have to get through Chris Okeson + Steve Putinskey and Brian Smith + Doug Barber to win this year. We played both of those teams last year, with both matches going to the final hole. They are all great players and make very strong teams. We were fortunate to get through these matches, as both came down to the end again."
"The Finals match (against Patrick Gallagher + Brian Polick) was tight as well. We got some breathing room when Josh birdied 6,7,8 and eagled 9. Josh was 6 under through 15 holes in that match. He has so much offense and brings it every time he plays; that makes it very easy to be his partner."
Senior Division, Scratch Four-Ball
#3 Monty Guest + Brian Sparrow def #1 Jim Durr + Mark Guadagni 1up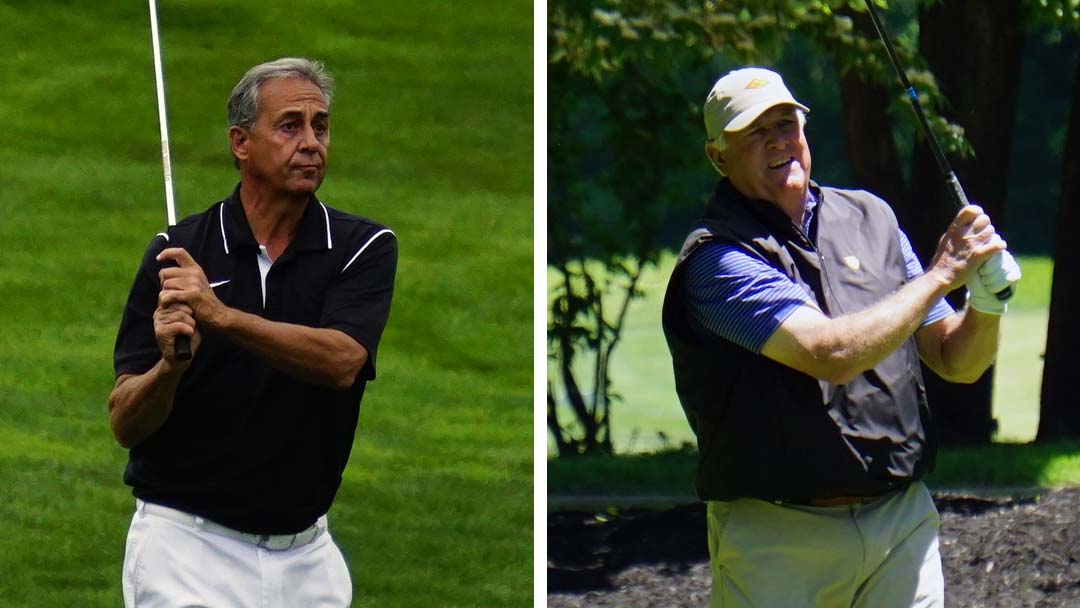 Monty Guest: "This is the first year that Brian and I teamed up for the Four-Ball event. We've been friends for a long time so that helped from a compatibility standpoint. When one of us had a bad day, or hole, the other guy came through."
"Our last two matches were tough. Our semi-finals win over Laubacher and Cassell went extra holes. I was playing with a bad back and Brian had a great day. I pitched in a little but it was mostly Brian. Our final match against Durr and Guadagni (the defending champs) was at their home course; they are always tough at Silver Lake. We managed to squeeze by with a 1-up victory with birdies on 16 and 17."
"It's always fun to win, but winning with a good friend makes it more fun. Ultimately, NOGA tournaments are about having fun while competing. The emphasis for me is on fun."
#1 Emily Baumgartner + Olivia Hochschwender def #3 Denise Callahan + Shirly Vaughn 2up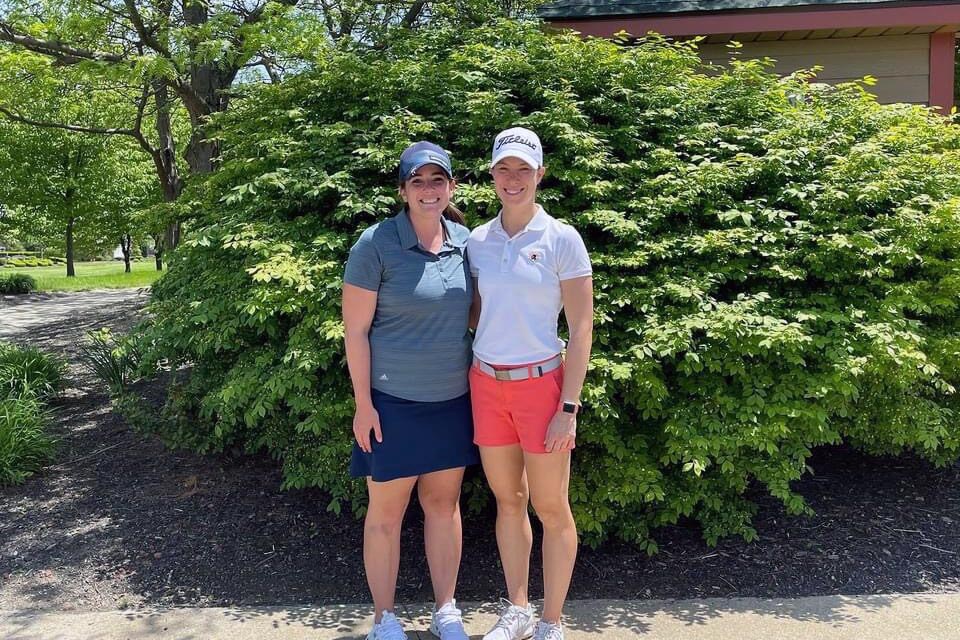 Emily Baumgartner: "Our finals match was pretty close the whole way, with both teams hardly making any mistakes. We had a nice eagle on 7 to take a 1-up lead heading into the back nine."
"Olivia played really well and we worked together as a team and had each other's back when one of us was in trouble."
"Shirley and Denise are two of the best golfers in the area and it was a great match and we had a great time playing against them."

Congratulations to all of the 2021 NOGA Great Lakes Auto Scratch Series Match Play Champions!