Massillon's Vaughn Snyder defended his Greater Cleveland Amateur Championship title, blitzing the Manakiki Golf Course in Willoughby Hills on Sunday with a 7-under par 65 to win by five shots.
Snyder added the 2021 Cleveland Am trophy to the hardware he has collected from the Stark County and Summit County Amateur Championships, all three in the last four weeks.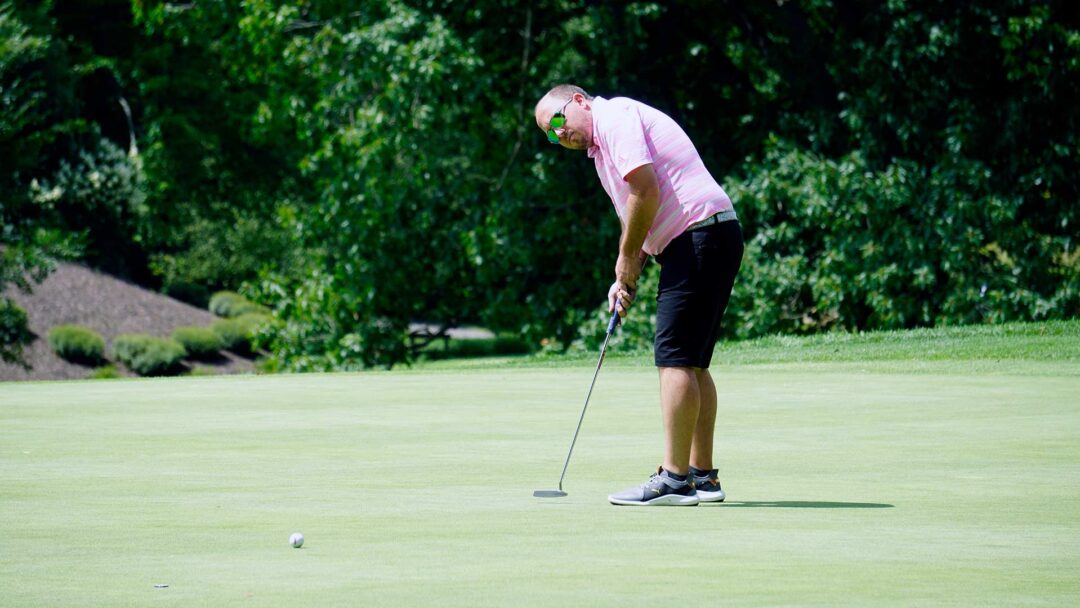 Snyder made birdies at the 3rd, 6th, 8th, 9th, 11th, 12th, 15th and 16th holes. (Birdies at 8 and 15 are crazy good.)
He made an eagle on the par-5 13th.
His lone bogey of the day came early in the round, at the par-4 fifth hole.
He also made a double-bogey at the 18th hole, trying to shoot 62. It was worth the try.
Snyder knew he had the victory in hand after his birdie at the 16th, and he began focusing on breaking the course record with two holes to play. An indifferent second shot wedge from the first cut at the 17th required a nice up-and-down for par, which he executed. So he decided to play aggressively from the far-back tee on 18, hitting driver to try to get a wedge in his hand for his second shot. But he over-cooked the tee shot into the left trees and the ball couldn't be found. He made a four with his second ball, giving him a double-bogey at the last for 65.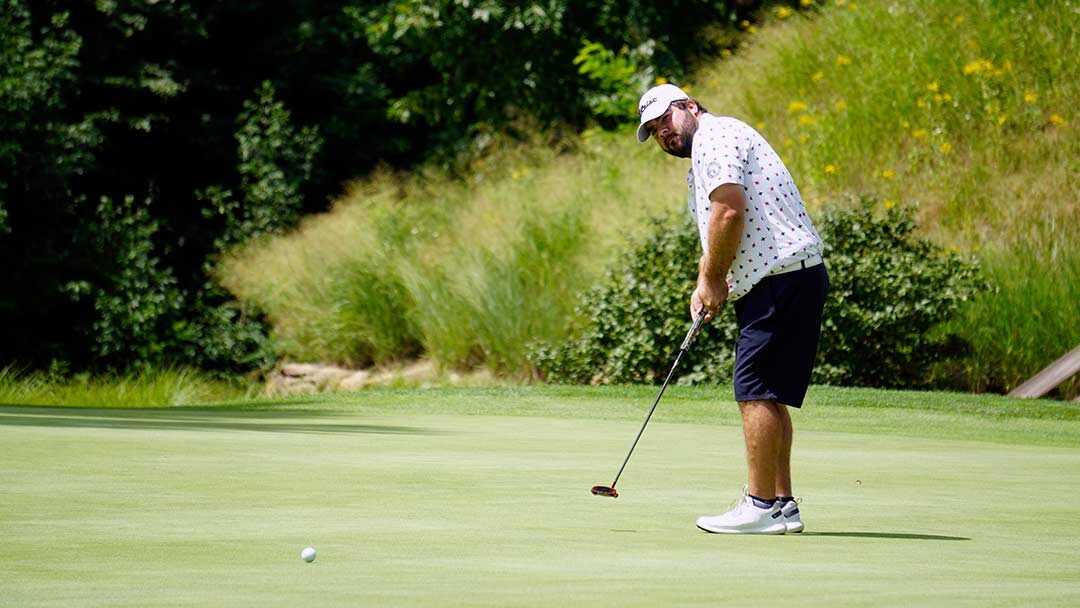 Finishing in second place was Jimmy Wild of Sagamore Hills, backing up his first round 2-under par 70 with an even par 72 on Sunday. That score is often good enough to earn a victory.
Another three shots behind second place were the foursome of Anthony Briggs (70-75), Daniel Metzendorf (73-72), Nick Anagnost (74-71) and Howard Clendenin (75-70), all tied for third place at 1-over par 145.
At the conclusion of the event after the trophy presentation, PGA Master Professional John Fiander from Sleepy Hollow Golf Course was recognized for his 29 years of contributions to the Greater Cleveland Amateur Championship. John is retiring from Sleepy Hollow after this golf season, and he was one of the originating organizers of the event. In recognition of his effort in building the Cleveland Am into the tournament it has become, the permanent trophy presented each year to the winner will now be known as the John S. Fiander Cup.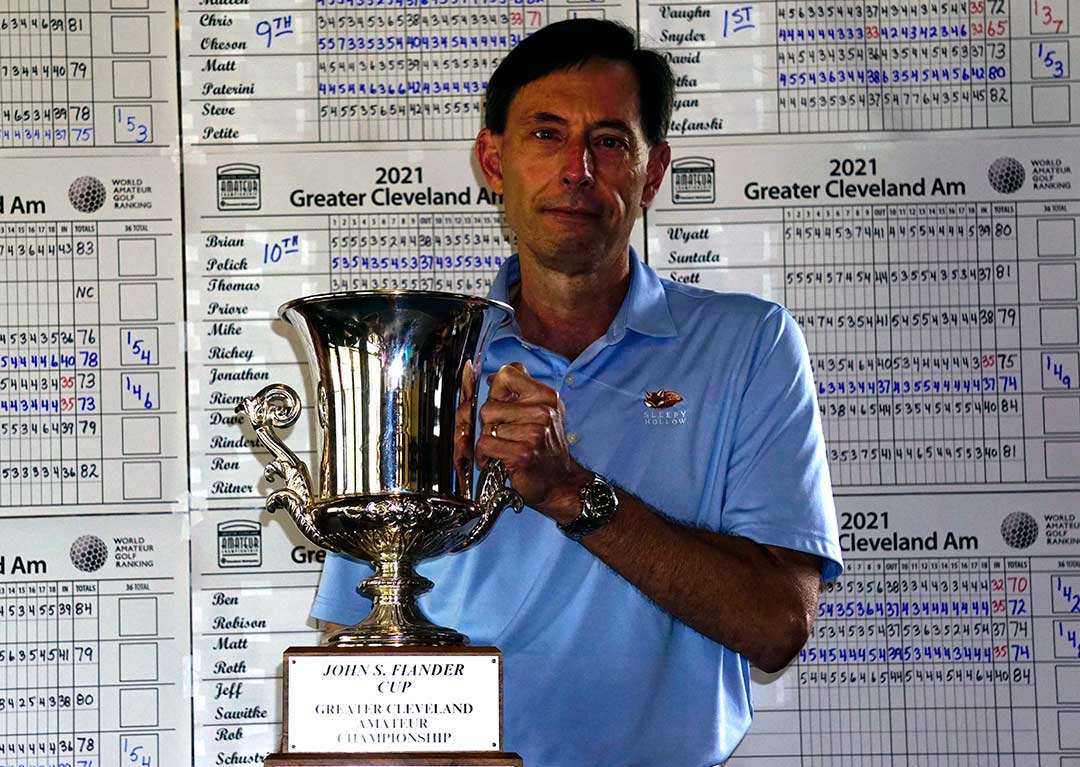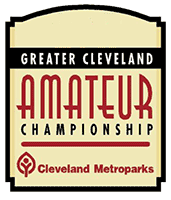 FINAL RESULTS: Cleveland Metroparks Golf
2021 Greater Cleveland Amateur Championship
Manakiki Golf Course, Willoughby Hills
Sat, Aug 14 – Sun, Aug 15, 2021
1 Vaughn Snyder 72 – 65 = 137 $750.00
2 Jimmy Wild 70 – 72 = 142 $650.00
3 Anthony Briggs 70 – 75 = 145 $492.50
3 Daniel Metzendorf 73 – 72 = 145 $492.50
3 Nick Anagnost 74 – 71 = 145 $492.50
3 Howard Clendenin 75 – 70 = 145 $492.50
7 Brett Kaufman 73 – 73 = 146 $340.00
7 Antonio Bodziony 75 – 71 = 146 $340.00
9 Chris Okeson 71 – 76 = 147 $280.00
10 Mike Simpson 70 – 78 = 148 $216.00
10 Steve Blackburn Jr. 73 – 75 = 148 $216.00
10 Mike Witmer 74 – 74 = 148 $216.00
10 Colin Burns 75 – 73 = 148 $216.00
10 Brian Polick 75 – 73 = 148 $216.00
15 Justin Trzebuckowski 75 – 74 = 149 $90.00
15 Daniel Milo 75 – 74 = 149 $90.00
Out of the Money:
Michael Doherty 76 – 74 = 150
Matt Paterini 75 – 75 = 150
Phil Bojc 75 – 75 = 150
Jonathan Riemer 74 – 77 = 151
Doug Barber 75 – 76 = 151
Dave Rinderle 75 – 76 = 151
Brian Smith 76 – 75 = 151
Tim Cebula 77 – 74 = 151
David Sotka 73 – 80 = 153
Rick Deichert 76 – 77 = 153
C.J. Milo 77 – 76 = 153
Zach Glassman 78 – 75 = 153
Max Decheco 75 – 79 = 154
AJ Borisa 76 – 78 = 154
Brian Juguilon 76 – 78 = 154
Lou Durban 78 – 76 = 154
Matthew Marino 78 – 76 = 154
Matthew Mullen 76 – 82 = 158
Tim Moore 77 – 82 = 159
Mike Richey 78 – 93 = 171
David Snacki 75 – NC
SUNDAY SKINS: $192.50 ea
Vaughn Snyder – Birdie 3, Hole #8
Mike Richey – Birdie 3, Hole #10
Vaughn Snyder – Eagle 3, Hole #13