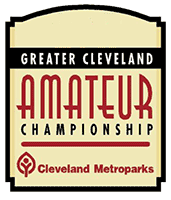 With a course set up that challenged the nerves of some the best amateur golfers in Northeast Ohio, Vaughn Snyder put together a very fine round of 1-under par 70 for a total of 145 and captured the 2020 Greater Cleveland Amateur Championship.
Snyder toured the front nine in 34 with a stretch of four 3's starting at the fifth. He followed that with steady play on the back nine making five straight 4's and then a birdie at the 15th.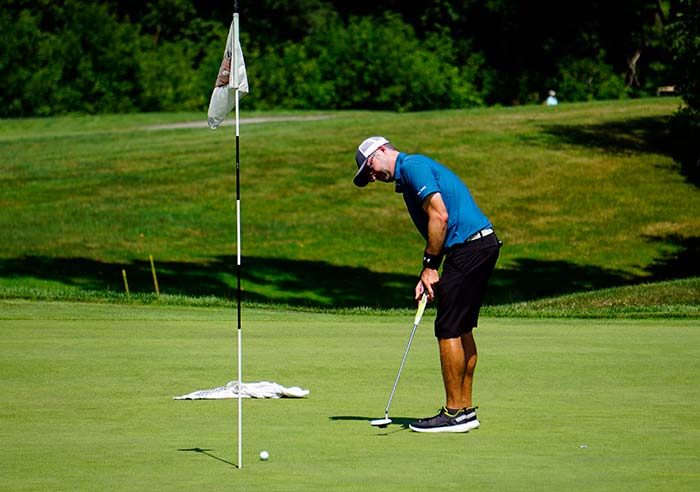 Summit County Amateur champ Chris Okeson and Steve Blackburn Jr. both bogeyed the 18th hole to miss being in a playoff, finishing at 146.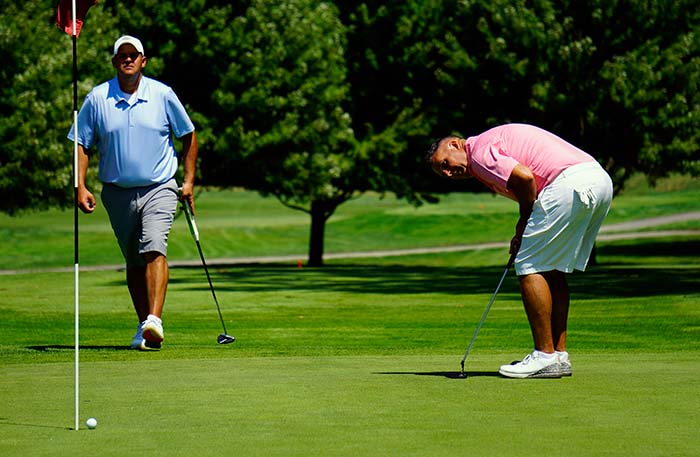 All players at 153 or better are exempt into the 2021 GCAC finals at Manakiki. Thanks to all players who played in our qualifiers and finals. Many thanks to Chad Lewanski and his crew for their hard work setting up a fast and firm course with challenging rough.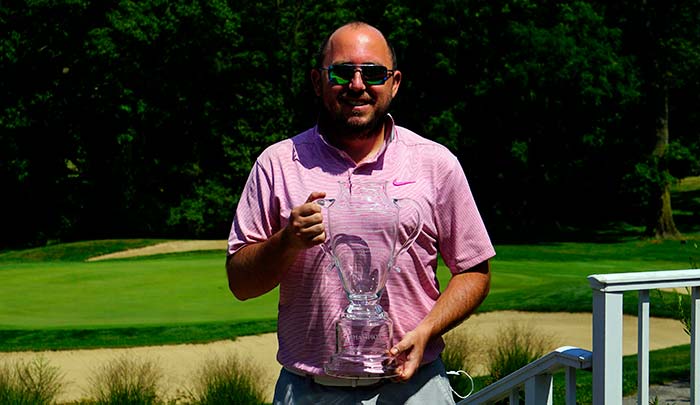 FINAL RESULTS: Cleveland Metroparks Golf
2020 Greater Cleveland Amateur Championship
Sleepy Hollow Golf Course, Brecksville OH
Sat/Sun, August 8-9, 2020
Vaughn Snyder 75 – 70 = 145 $750.00
Chris Okeson 73 – 73 = 146 $600.00
Steve Blackburn Jr. 74 – 72 = 146 $600.00
Brett Kaufman 75 – 73 = 148 $442.50
Bryan Kordupel 75 – 73 = 148 $442.50
Dean Austalosh 72 – 77 = 149 $360.00
Michael Klaric 74 – 76 = 150 $310.00
Howard Clendenin 76 – 76 = 152 $235.00
AJ Borisa 79 – 73 = 152 $235.00
Kent Monas 77 – 76 = 153 $170.00
Brian Smith 78 – 75 = 153 $170.00
Joe Puch 76 – 78 = 154 $140.00
Bryan Yeo 75 – 80 = 155 $72.00
Matthew Mullen 75 – 80 = 155 $72.00
Jonathan Riemer 76 – 79 = 155 $72.00
Rick Deichert 77 – 78 = 155 $72.00
David Snacki 79 – 76 = 155 $72.00
David Sotka 75 – 81 = 156
Matthew Kreider 75 – 81 = 156
Adam Frey 76 – 80 = 156
Jeffrey Blechschmidt 78 – 78 = 156
Phil Bojc 76 – 81 = 157
Michael Witmer 79 – 78 = 157
Scott Saari 79 – 79 = 158
Eric Wonkovich 78 – 81 = 159
Ryan Stefanski 78 – 81 = 159
Max Watson 79 – 80 = 159
Ryan Burrows 76 – 84 = 160
Robert Schustrich 77 – 83 = 160
Colin Burns 79 – 81 = 160
Alex Kocin 78 – 83 = 161
Jamison Wood 79 – 84 = 163
Ron Ritner, Jr. 77 – 88 = 165
Did Not Make the Cut
Dave Stover 80
Collin Ridley 80
Brian Kukoleck 80
Monty Guest 81
Anthony Briggs 81
Allen Freeman 81
Roni Shin 81
Doug Barber 81
Brian Miller 81
William Schaefer 82
Jared Wilson 83
Kyle Jacob 83
Austin Jenkins 83
Dan Sederholm 83
Shorne Mitchell 83
Niko Anagnost 84
Cade Kreps 84
Mike Richey 84
Xander Moran 84
Nate Matthews 84
Drew LaVecchia 85
Evan Ferrara 85
Ryan Wirtz 85
Andrew Zgrabik 86
Joe Blackburn 89
David Young 89
Matt Cuba 99
John Schnur WD
Jack Elber NC
–photos by Allen Freeman, Northeast Ohio Golf