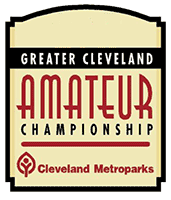 Cuyahoga Falls' Michael Klaric III continued his fant summer, winning the 2019 Greater Cleveland Amateur Championship at Manakiki Golf Course by four shots.
Last weekend, Klaric won the two-day, 36-hole Summit County Amateur Championship by three shots.
"I'm hitting it solid, especially my driver," Klaric said of his two week winning stretch. "But most important, my putting has been consistent. I didn't have a three-putt this weekend or last."
Klaric posted rounds of 70-71-69 to finish 6-under par total around the Donald Ross layout, handily winning the three-day Championship to join Seville's Howard Clendenin as the only two players to win both of Northeast Ohio's biggest amateur events back-to-back.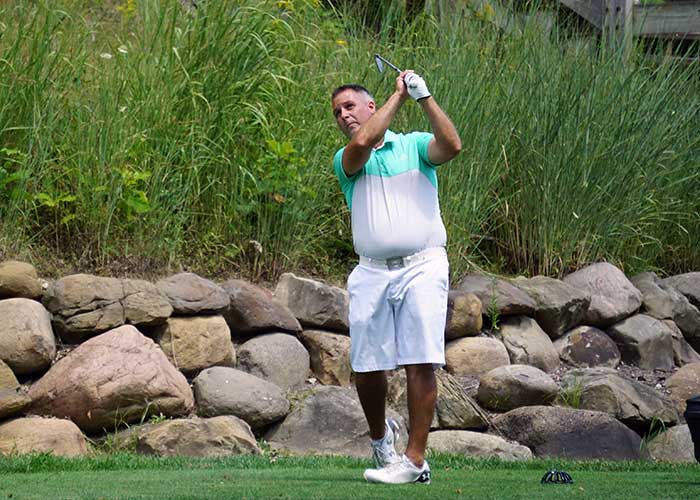 Mentor's Steve Blackburn Jr. (above) had a solid Saturday and Sunday at the Cleveland Am, posting scores of 69 and 70. But his sluggish Friday start of 75 was too much to overcome against the consistent Klaric, and Blackburn finished in solo second place at 2-under par for the tournament.
Brian Yao and Jared Wilson tied for third place at even par 216, while a four-player logjam for T5 included the aforementioned Clendenin, Doug Barber, Mike Witmer and Matt Marino.
Kudos to Manakiki superintendent Bill Roeder, who had the golf course in spectacular shape, especially the greens. To a man, the players raved about the conditions.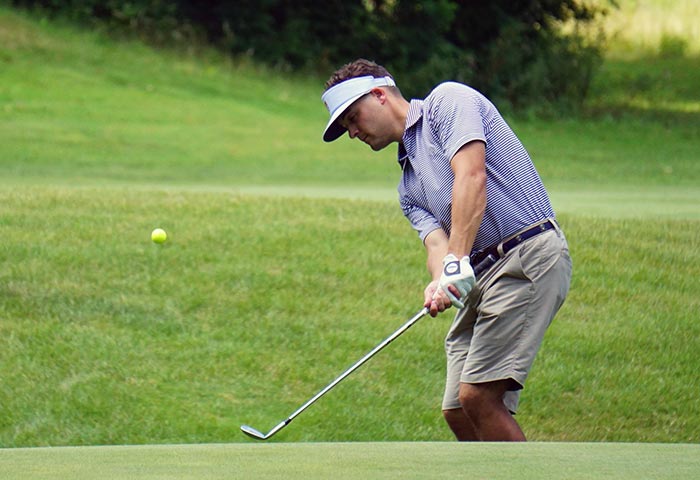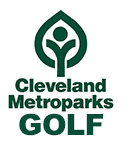 FINAL RESULTS:
Cleveland Metroparks Golf
2019 Greater Cleveland Amateur Championship
Manakiki Golf Course, Willoughby Hills OH
Fri-Sun, August 9 – 11, 2019
Michael Klaric III 70 – 71 – 69 = 210 $750
Steve Blackburn Jr. 75 – 69 – 70 = 214 $600
Bryan Yeo 75 – 69 – 72 = 216 $450
Jared Wilson 74 – 71 – 71 = 216 $450
Matt Marino 71 – 72 – 75 = 218 $275
Mike Witmer 72 – 72 – 74 = 218 $275
Doug Barber 74 – 71 – 73 = 218 $275
Howard Clendenin 69 – 77 – 72 = 218 $275
Brian Polick 77 – 72 – 71 = 220 $150
Roni Shin 72 – 74 – 76 = 222 $75
Andrew Grayson 74 – 76 – 72 = 222 $75
Robert Schustrich 81 – 71 – 71 = 223 $50
David Sotka 81 – 69 – 74 = 224 $50
Ryan Stefanski 76 – 68 – 82 = 226
Matthew McAdoo 74 – 76 – 76 = 226
Grant Godfrey 79 – 74 – 73 = 226
Jimmy Wild 83 – 72 – 71 = 226
Darren Phipps 77 – 74 – 77 = 228
Jeffrey Blechschmidt 76 – 77 – 76 = 229
Jonathan Riemer 77 – 77 – 76 = 230
Jack Garswood 81 – 69 – 81 = 231
Charles Milo 77 – 74 – 80 = 231
Phillip Bojc 78 – 71 – 83 = 232
Brian Juguilon 74 – 80 – 78 = 232
Adam Stephens 79 – 76 – 78 = 233
Drake Tobias 76 – 79 – WD
Larry Lahnan 79 – 76 – WD
AJ Borisa 79 – 77 = 156 MC
Jamison Wood 80 – 77 = 157 MC
Joe Ribelli 83 – 74 = 157 MC
Kyle Jacob 82 – 77 = 159 MC
Joe Blackburn 82 – 79 = 161 MC
Jack Egan 80 – 81 = 161 MC
Steve Blackburn Sr. 85 – 77 = 162 MC
Andrew LaVecchia 79 – 85 = 164 MC
Kyle Kovacs 83 – 82 = 165 MC
Jason Jendre 83 – 83 = 166 MC
Andrew Malkus 83 – 84 = 167 MC
John Niedzialek 91 – 88 = 179 MC
Andrew Zgrabik 92 – 88 = 180 MC
Eric Anderson 84 – WD
Alex Loftin WD
Paul Woznicki WD