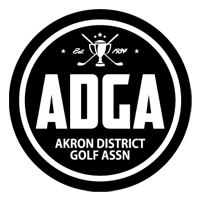 A pair of players earned comeback victories in the 2019 Akron District Golf Association's Golfer of the Year Tournament at Fairlawn Country Club on Sunday.
By a whopping five shots, North Canton's Aaron Crewse shot the best score on Sunday in the Championship Division, overcoming a two-shot deficit at the start the day to win by three.
Round 1 leader Zach Drukenbrod finished in second place at 149, with Shaun Kloetzer nabbing third place at 150.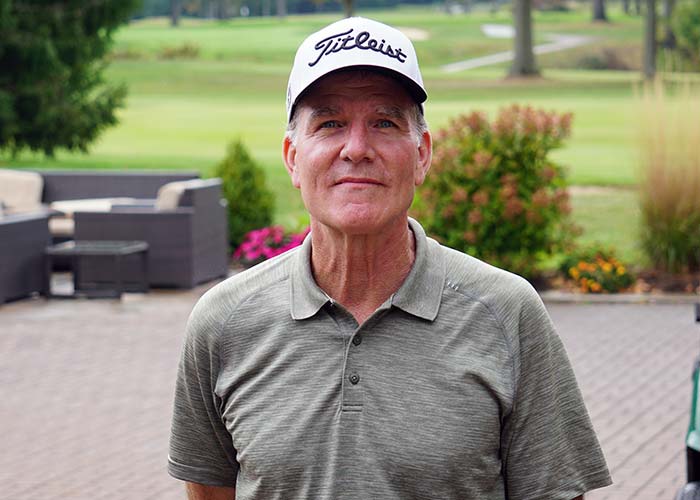 Playing the same blue tee setup as the Championship Division, Akron's Rick Bryson bested Crewse's score by one and won yet another ADGA GOY Senior Division title. Bryson posted a 70 in Sunday's final round at Fairlawn.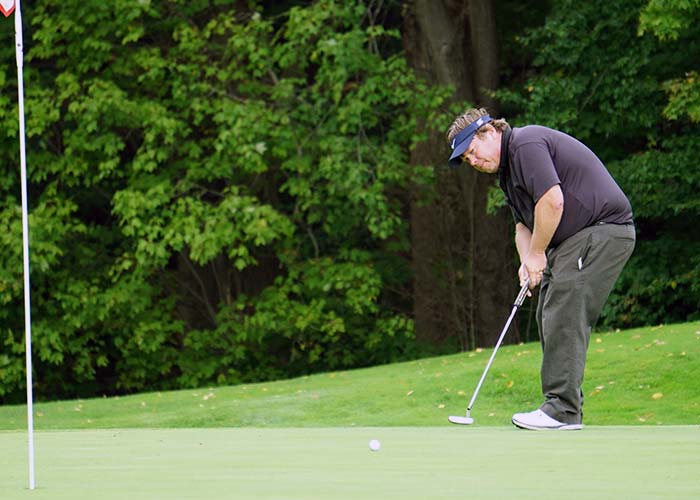 With some solid ball striking and consistent putting, the 63-year old earned a two-shot victory over Stow's David Trier, who finished alone in second place.
Larry Lahnan, Bill Downing and Allen Freeman tied for third place among the Senior players.
A big thank you to Tim Davis and Kristin Davis for setting up and running a fun final event of the ADGA season. The ADGA will be back in 2020 with a roster of tournament courses that should make for an exciting year…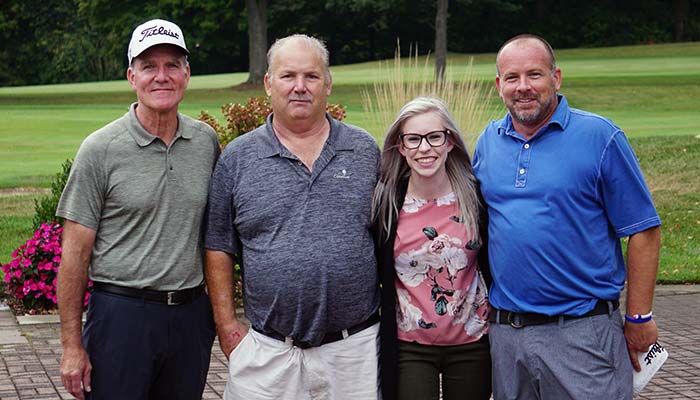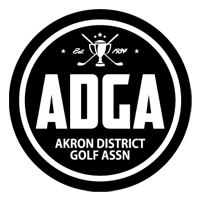 FINAL RESULTS:
Akron District Golf Association
2019 Golfer of the Year Tournament
Fairlawn Country Club, Akron, OH
Sat/Sun, October 5 – 6, 2019

CHAMPIONSHIP DIVISION:
1st Aaron Crewse 75 – 71 = 146 $300.00
2nd Zach Drukenbrod 73 – 76 = 149 $200.00
3rd Shaun Kloetzer 74 – 76 = 150 $100.00
Dan Marr 74 – 80 = 154
Jimmy Wild 76 – 78 = 154
Steve Blackburn Jr. 79 – 75 = 154
Brian Smith 75 – 81 = 156
Blaine Grace 77 – 80 = 157
Brian Vincelette 78 – 79 = 157
Josh Prok 74 – 84 = 158
Brian Beebe 77 – 81 = 158
Mike Shisler 81 – 85 = 166
SENIOR DIVISION:
1st Rick Bryson 76 – 70 = 146 $350.00
2nd David Trier 73 – 75 = 148 $250.00
T3 Larry Lahnan 72 – 78 = 150 $100.00
T3 Bill Downing 74 – 76 = 150 $100.00
T3 Allen Freeman 76 – 74 = 150 $100.00
Bobby Spino 81 – 70 = 151
Brian Huntley 81 – 73 = 154
Rob Schustrich 77 – 78 = 155
Tom Skidmore 78 – 79 = 157
Dean Cutlip 79 – 78 = 157
Ed Marsinek 81 – 77 = 158
Troy Luckenbaugh 80 – 80 = 160
Fred Miller 86 – 74 = 160
Doub Fleming 80 – 81 = 161
Mark Thomas 78 – 87 = 165
Jim Cea 82 – 84 = 166
Fred Martin 84 – 82 = 166
Tim Davis 84 – 86 = 170
Doug Hull 86 – NC
Doug Rockich 79 – DNS
Mike Armour NC
SKINS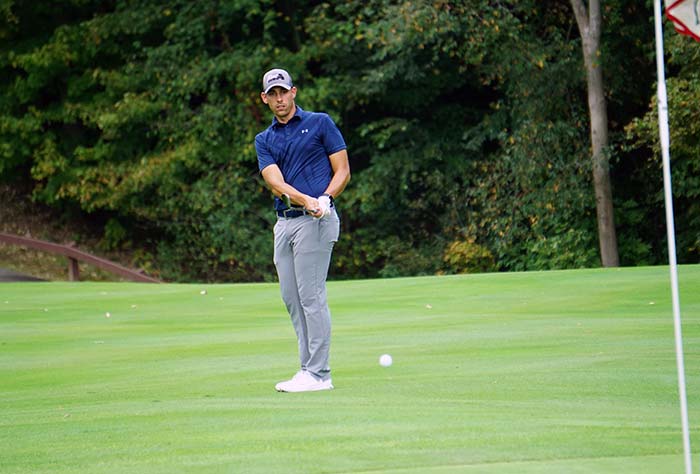 SATURDAY SKINS: $165 ea
Steve Blackburn Jr. Eagle-3 Hole #7
Jim Cea Birdie-3 Hole #11
SUNDAY SKINS: $82 ea
Fred Miller Birdie-3 Hole #5
Dean Cutlip Birdie-3 Hole #10
Brian Huntley Eagle-3 Hole #15
Josh Prok Birdie-2 Hole #18