Ian Hardesty from Chardon emerged with the champions crystal after posting a 3-under par 69 in Sunday's final round of the Zoar Memorial Amateur Championship at Zoar Golf Club in northern Tuscarawas County.
Hardesty bested Darren Phipps of Stow by one stroke.
Mark Mokros (Massillon) and Zach Drukenbrod (Canton) tied third place with even par 144. Mitch Levengood (Dover) and Shannon Bartruff (Washington Ct. House) were next at 147 strokes.
In the Senior Division, Brad Baker successfully defended his title with a three stroke win over John Perkowski of Dover. The Coshocton County native had the only round under par in the Senior Division with a 71. Jeff Sparks (Cincinnati) finished in third place at 153. Jeff Dean and Kevin Krysty tied fourth at 155, while Joe Denk (Fairview Park) was sixth one stroke back.
Mr. James Troyer, this year's Honoree, was in attendance on Sunday afternoon to present the awards to the 2018 Champions.
There were four skins in the Open Division: Kent Monas had a birdie on #4, Mark Mokros had an eagle on #12, Hardesty had an eagle on # 14 and Wes Gilland had a birdie on #18. Each skin was worth $75.00
There were 7 skins in the Sr. Division ($20 ea) Jeff Dean birdied #8 and #9, Perkowski birdied #10, Krysty birdied #11, Mark Ciccarello birdied #16 and Baker birdied #17 and #18.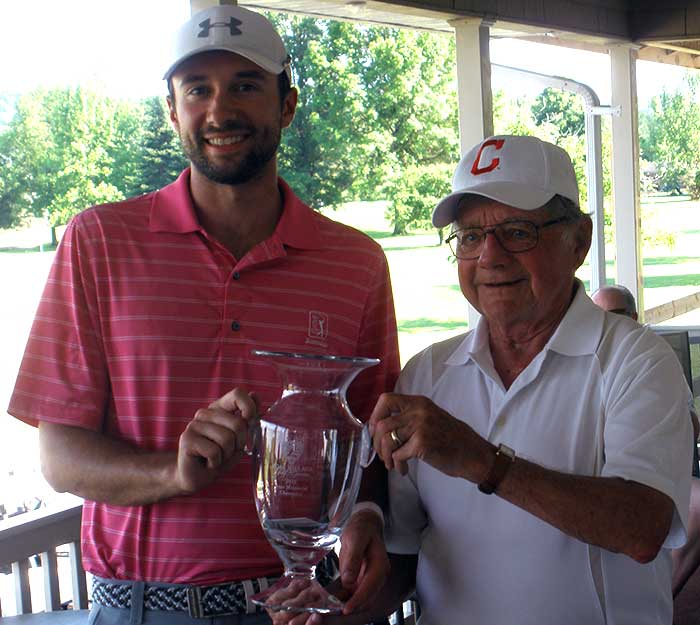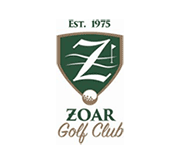 FINAL RESULTS:
2018 Zoar Memorial Amateur Championship
Zoar Golf Club, Zoar OH
May 26 – 27, 2018

OPEN DIVISION
142 Ian Hardesty, Chardon ($500)
143 Darren Phipps, Stow ($300)
144 Mark Mokros, Massillon & Zach Drukenbrod, Canton ($200 ea)
147 Mitch Levengood, Dover & Shannon Bartruff, Wash. Ct. Hse ($80 ea)
148 Eric Crone, Dover; Buster Thomas, Cortland; Hunter Lowder, Brewster & Brian Beebe, Uniontown ($35 ea.)
SENIOR DIVISION
145 Brad Baker, Warsaw ($200)
148 John Perkowski, Dover ($150)
153 Jeff Sparks, Cincinnati ($100)
155 Jeff Dean, Akron & Kevin Krysty, Mineral City ($50 ea)
156 Joe Denk, Fairview Park ($40)