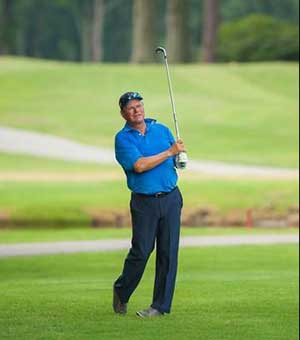 Gary Trivisonno earned his third victory on the Sunbelt Senior Tour, winning the second annual Cleveland Senior Open by three strokes Thursday at Madison Country Club.
Trivisonno, a Northern Ohio PGA Life Member, shot 66-68—134, making five birdies in each round and two bogeys Thursday. He outscored John Ross of Bramwell, W.Va. Ross posted 67-70—137, second among 17 starters.
Trivisonno received $4,000 for his victory, while the runner-up Ross earned $3,000 from the $14,000 purse.
Last year's winner, Lonnie Nielsen, a PGA Tour Champions veteran from East Aurora, N.Y., did not compete. He won the inaugural Cleveland Senior Open at Little Mountain CC in Painesville.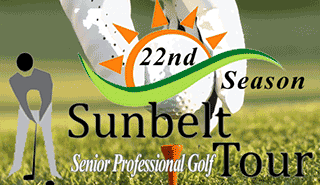 FINAL REULTS: Sunbelt Senior Tour
2017 Cleveland Senior Open
Madison Country Club, Madison, Ohio, CC
6,487 yards, par 36-35—71
August 9 – 10, 2017

Gary Trivisonno, Aurora, OH, $4,000 66-68—134
John Ross, Bramwell, WV, $3,000 67-70—137
Tim Conley, Braselton, GA, $2,400 70-69—139
Roger Rowland, Jacksonville, FL, $1,500 72-68—140
Dick Mast, Forest, VA, $1,500 67-73—140
Tim Lewis, Hampton, VA, $800 73-70—143
Ron Schroeder, Montgomery, TX, $800 71-72—143
Out of the Money:
T8 Bob Flanagan 69 – 75 = 144
T8 Matt Mankin 71 – 73 = 144
T8 Jimmy Montecinos 73 – 71 = 144
11 Steven Shaw 74 – 72 = 146
12 Rob Mckelvey 72 – 75 = 147
13 Bob Kurtz 73 – 77 = 150
14 Walt Robertson 77 – 80 = 157
15 Russ Papa 75 – 83 = 158
16 Bobby Luzzi 79 – 84 = 163
17 Randy Kennedy 82 – 84 = 166
WD Robin Byrd WD
WD Steve Ford WD
WD Steve Kranick WD