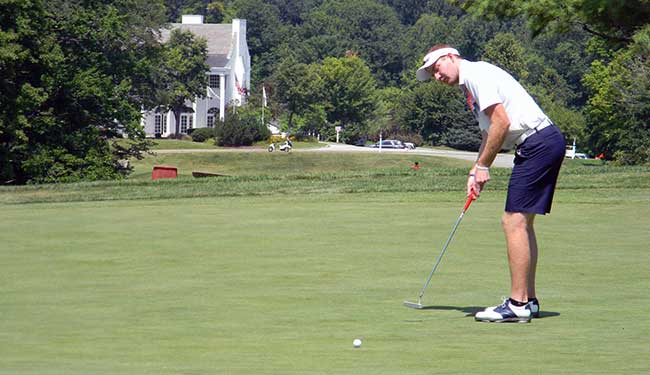 There is only one way to say it: Taylor Zoller crushed the field Sunday in the final round of the 2015 Greater Cleveland Amateur Golf Championship.
Starting the day tied for first place with red-hot Steve Blackburn Jr., Zoller made an eagle, three birdies and two bogeys on the front side at Manakiki to turn at 3-under par 33.
Then Zoller really put the pedal down on the back nine.
He made four more birdies, at holes 13, 14, 16 and 18.
The red-number blitzkrieg totaled 7-under par 65, good for a whopping 9-shot win.
That final margin and total score stood out even more given the fact that the golf course was playing firm and fast throughout the weekend. The greens were in perfect condition and the setup was challenging, a perfect test that Zoller more than passed.
Fresh off a playoff loss at last week's Summit County Am, Blackburn Jr. finished in solo second place for the second week in a row. Junior shot 74 in the final round to nip Taylor's brother Austin Zoller by one shot. Austin shot a Sunday 71.
Complete results below. The top 10 finishers and ties earn an exemption into the 2016 Cleveland Amateur at Sleepy Hollow Golf Course in Brecksville.
Special thanks to pro Tom Kochensparger who ran a fantastic tournament, and superintendent Bill Roeder who put together a perfectly conditioned golf course for the entire weekend.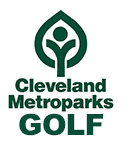 FINAL RESULTS:
2015 Greater Cleveland Amateur Golf Championship
Manakiki Golf Course, Willoughby Hills, Ohio
August 7 – 9, 2015 | Par 72
| | | | | | |
| --- | --- | --- | --- | --- | --- |
| Pos | Player | Rd1 | Rd2 | Rd3 | Total |
| 1 | Zoller, Taylor | 73 | 69 | 65 | 207 |
| 2 | Blackburn, Steve Jr. | 72 | 70 | 74 | 216 |
| 3 | Zoller, Austin | 73 | 73 | 71 | 217 |
| 4 | McHugh, Tyler | 74 | 74 | 70 | 218 |
| 5 | Luth, Patrick | 70 | 75 | 74 | 219 |
| 6 | Witmer, Mike | 72 | 71 | 77 | 220 |
| 7 | Sotka, David | 71 | 73 | 77 | 221 |
| 7 | Krecic, Anton | 74 | 73 | 74 | 221 |
| 9 | Frey, Matt | 69 | 78 | 76 | 223 |
| 10 | Okeson, Chris | 73 | 74 | 77 | 224 |
| 10 | Clendenin, Howard | 73 | 78 | 73 | 224 |
| | | | | | |
| 12 | Stefanski, Ryan | 72 | 81 | 72 | 225 |
| 13 | Latsko, Phil | 75 | 69 | 82 | 226 |
| 13 | Moore, Mitchell | 73 | 75 | 78 | 226 |
| 13 | Walnsch, Chandler | 72 | 79 | 75 | 226 |
| 13 | Anagnost, Nick | 78 | 75 | 73 | 226 |
| 17 | Schnur, John | 72 | 72 | 83 | 227 |
| 18 | Milo, Charles | 71 | 75 | 82 | 228 |
| 18 | Fried, Marc | 72 | 77 | 79 | 228 |
| 20 | Barber, Doug | 78 | 73 | 78 | 229 |
| 21 | Heran, Scott | 81 | 75 | 74 | 230 |
| 22 | Garswood, Jack | 78 | 73 | 80 | 231 |
| 22 | Cawley, Mike | 76 | 75 | 80 | 231 |
| 22 | Lahnan, Larry | 76 | 75 | 80 | 231 |
| 22 | Hardesty, Ian | 81 | 76 | 74 | 231 |
| 26 | Holmes, Colin | 74 | 76 | 82 | 232 |
| 26 | Polick, Brian | 82 | 75 | 75 | 232 |
| 28 | Borisa, A.J. | 79 | 75 | 79 | 233 |
| 29 | Prickette, Ryan | 73 | 78 | 84 | 235 |
| 29 | McNiece, Ray | 78 | 77 | 80 | 235 |
| 31 | Bojc, Phil | 76 | 78 | 82 | 236 |
| 31 | Blackburn, Steve Sr. | 80 | 76 | 80 | 236 |
| 31 | Freeman, Allen | 86 | 71 | 79 | 236 |
| 34 | Moore, Tim | 76 | 80 | 81 | 237 |
| 34 | Eifel, Jack | 77 | 79 | 81 | 237 |
| 36 | Mackar, Scott | 79 | 76 | 84 | 239 |
| 37 | Mintz, Michael | 79 | 75 | 87 | 241 |
Sunday Skins: $92 ea
Matt Frey Birdie #2
Tim Moore Eagle #6
Nick Anagnost Birdie #8
Jack Garswood Birdie #10
Ryan Stefanski Birdie #14
Saturday Skins: $154 ea
Allen Freeman #3 Eagle
Larry Kerns #7 Birdie
Phil Latsko #8 Birdie
Mike Whitmer #15 Birdie
Friday Skins: $85 ea
Steve Blackburn Sr #1 Birdie
Howard Clendinin #3 Eagle
Brian Smith #10 Birdie
Doug Barber #12 Eagle
Mark Borlin #13 Eagle
Joe Blackburn #15 Birdie
Lou Durban #17 Birdie