Topher Reed of Fairview Park shot 66 in the final round of the 2020 OGA Ohio Junior Championship, then made birdie on the first playoff hole against Wooster's Ben Cors to win the title.
The pair finish the 36-holes tied at 4-under par 136.
Nicholas Piesen of Strongsville finished at 2-under par 138 total that included a first round 65, and finished in third place overall and first among the Age 15U set.
Reed is the second Northeast Ohio player to win an OGA state championship in 2020, as Tom Laubacher of Aurora won the Ohio Senior Am two weeks ago.
And similar to that Senior event, the top-5 players in the Ohio Junior Championship are all from Northeast Ohio.
So the obvious question: can a local player win the Ohio Amateur at Columbus Country Club July 14-17 to grab an NEOH trifecta?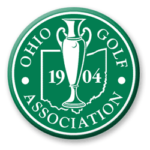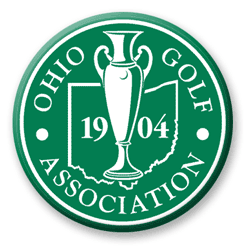 FINAL RESULTS: Ohio Golf Association
2020 Ohio Junior Championship
Windmill Lakes Golf Club, Ravenna, Ohio
July 8 – 9, 2020

1 Topher Reed, Fairview Park, 2022 70 – 66 = 136 *
2 Ben Cors, Wooster, 2021 69 – 67 = 136
3 Nicholas Piesen, Strongsville, 2023 65 – 73 = 138
T4 Solomon Petrie, Akron, 2022 65 – 74 = 139
T4 Justin Atkinson, Brookfield, 2020 67 – 72 = 139
6 Zach Burton, Dublin, 2022 67 – 73 = 140
T7 Luke Gutman, Westerville, 2021 71 – 70 = 141
T7 Jared DeVille, Loveland, 2020 66 – 75 = 141
T7 Stephen Ma, Columbus, 2023 70 – 71 = 141
T10 Andrew Wyss, Canton, 2020 73 – 69 = 142
T10 Grant Smeltzer, Powell, 2021 73 – 69 = 142
T10 Aidan Schumer, Columbus, 2020 73 – 69 = 142
T10 Tyler Groomes, Dublin, 2021 71 – 71 = 142
T10 Eric Cherubini, Centerville, 2021 69 – 73 = 142
T15 Andrew Kaye, Avon Lake, 2020 75 – 68 = 143
T15 Benjamin Ramold, Canton, 2021 73 – 70 = 143
T15 Ethan McDonald, Dublin, 2022 73 – 70 = 143
T15 Bennett Zeitner, Lewis Center, 2020 72 – 71 = 143
T15 Jeremiah Bane, Grove City, 2021 71 – 72 = 143
T15 Mason Witt, Xenia, 2021 71 – 72 = 143
T21 Shane Ochs, Beavercreek, 2022 73 – 71 = 144
T21 Jack O'Donnell, Powell, 2022 71 – 73 = 144
T21 Mason Deal, Perrysburg, 2022 69 – 75 = 144
T21 Brett Montgomery, Harpster, 2020 69 – 75 = 144
T21 Jack Vojtko, Stow, 2024 73 – 71 = 144
T21 Nolan Haynes, Barberton, 2023 68 – 76 = 144
T27 Kyle Freudeman, Canton, 2021 75 – 70 = 145
T27 Alejandro Murakami, Cincinnati, 2021 71 – 74 = 145
T29 Adam Horn, Milford, 2022 73 – 73 = 146
T29 Bryce Reed, Delaware, 2021 71 – 75 = 146
T29 Michael Lee, Strongsville, 2021 69 – 77 = 146
T32 Sam Pettengill, Cincinnati, 2021 76 – 71 = 147
T32 Alexander Anderson, Hartville, 2020 76 – 71 = 147
T32 Ben Evans, Columbus, 2021 74 – 73 = 147
T32 Griffin Mitchell, New Albany, 2020 74 – 73 = 147
T32 Darin Hudak, Tallmadge, 2021 73 – 74 = 147
T32 Paari Kaviyarasu, Worthington, 2022 72 – 75 = 147
T32 Ryan Pamer, Hudson, 2022 72 – 75 = 147
T32 Mason Frazier, Wooster, 2020 69 – 78 = 147
T40 Carson Bellish, Pickerington, 2022 74 – 74 = 148
T40 Jake Yarbrough, Dublin, 2021 78 – 70 = 148
T40 Matt Daulton, Lebanon, 2021 74 – 74 = 148
T40 Jamison Boykins, Reynoldsburg, 2021 73 – 75 = 148
T40 Ian Johnston, Grove City, 2020 73 – 75 = 148
T40 Brandon Nowery, Westerville, 2022 73 – 75 = 148
T40 Carsten Judge, Columbus, 2021 73 – 75 = 148
T40 Benjamin Basta, Hudson, 2021 71 – 77 = 148
T40 Dylan Dunn, Stow, 2022 70 – 78 = 148
T49 Garrett Thesing, Westerville, 2020 77 – 72 = 149
T49 Dylan Errington, Gahanna, 2020 74 – 75 = 149
T49 Vaughn Harber, Blacklick, 2024 75 – 74 = 149
T52 Peter Sheakley, Cincinnati, 2022 76 – 74 = 150
T52 Judson Turner, Columbus, 2021 79 – 71 = 150
T52 Chris Bridge, Shaker Heights, 2022 78 – 72 = 150
T52 Mitchell Perdue, Lewis Center, 2022 75 – 75 = 150
T52 Max Crookston, Stow, 2021 75 – 75 = 150
T52 Victor Caliguri, Cleves, 2022 72 – 78 = 150
T52 Charlie Mort, Alliance, 2023 76 – 74 = 150
T52 Zach Sieverts, Canton, 2021 70 – 80 = 150
T52 Dillon Pendergast, Mogadore, 2023 74 – 76 = 150
T52 Bradley Chill Jr., Colombia Station, 2024 74 – 76 = 150
T62 Charles Belden, Canton, 2021 77 – 74 = 151
T62 Matthew Cammeyer, Bexley, 2020 75 – 76 = 151
T62 Jack Kuhlman, Dublin, 2021 75 – 76 = 151
T62 Ben Skripac, Stow, 2023 74 – 77 = 151
T66 Josh Pethel, Hudson, 2021 77 – 75 = 152
T66 Brett Podobinski, Dublin, 2022 77 – 75 = 152
T66 Carson Trafford, Columbus, 2022 76 – 76 = 152
T66 Andrew Martin, Westlake, 2021 78 – 74 = 152
T66 Nash Linder, Grove City, 2022 78 – 74 = 152
T66 Danny Greenhill, Elmore, 2021 74 – 78 = 152
T66 Hunter Buck, Mechanicsburg, 2021 78 – 74 = 152
T66 Jonathan Green, Westerville, 2021 73 – 79 = 152
T66 Connor Malicki, Avon, 2023 75 – 77 = 152
T75 Matthew Scheid, Mason, 2020 77 – 76 = 153
T75 Andrew Zimmerly, Cincinnati, 2022 76 – 77 = 153
T75 Max Leppelmeier, Wauseon, 2021 76 – 77 = 153
T75 Jack Snyder, Powell, 2022 76 – 77 = 153
T75 Bryce Lambert, Lebanon, 2021 79 – 74 = 153
T75 Nathan Brown, Westerville, 2021 78 – 75 = 153
T75 Robert Gerwin, Cincinnati, 2024 75 – 78 = 153
T82 Nolan Schuermann, Cincinnati, 2021 77 – 77 = 154
T82 Keygan Robinson, Dublin, 2021 76 – 78 = 154
T82 Tommy McWatters, Wauseon, 2021 74 – 80 = 154
T82 Nick Dickens, Dublin, 2022 74 – 80 = 154
T82 Robert Kimmel, Shaker Heights, 2022 78 – 76 = 154
T82 Klay Redman, Dublin, 2022 78 – 76 = 154
T82 Logan McCarrell, Dublin, 2020 74 – 80 = 154
T82 Daniel Page, Munroe Falls, 2021 72 – 82 = 154
T82 Jake Ryan, Akron, 2023 77 – 77 = 154
T82 Owen Cotterman, Columbus, 2023 72 – 82 = 154
T92 Anthony Dipaolo, Dublin, 2021 80 – 75 = 155
T92 Nicholas Longano, Concord, 2021 80 – 75 = 155
T92 Ben Armbruster, Powell, 2022 76 – 79 = 155
T92 Jaden Thompson, Pickerington, 2021 79 – 76 = 155
T92 Hayden Frederick, Maineville, 2022 76 – 79 = 155
T92 Zach Brinks, Loveland, 2020 79 – 76 = 155
T92 Ethan McGarvey, Powell, 2022 79 – 76 = 155
T92 Sam Evans, Columbus, 2022 78 – 77 = 155
T92 Jack Canfield, Powell, 2022 73 – 82 = 155
T92 Jake Rodgers, Dublin, 2022 73 – 82 = 155
T102 Noah Wingart, Powell, 2022 77 – 79 = 156
T102 Jake Lowis, Westerville, 2021 77 – 79 = 156
T102 Ross Teeter, Johnstown, 2021 81 – 75 = 156
T102 Conner Stevens, Brookfield, 2020 80 – 76 = 156
T102 Josh Wright, Fairlawn, 2021 80 – 76 = 156
T102 Tison Alexander, Galloway, 2021 79 – 77 = 156
T102 Brady Gazarek, Delaware, 2022 78 – 78 = 156
T102 Kyle Campbell, Massillon, 2020 75 – 81 = 156
T102 Andrew Blosser, Powell, 2021 78 – 78 = 156
T102 Max Vanoy, Newark, 2024 78 – 78 = 156
T112 Tommy Grawe, Kettering, 2022 77 – 80 = 157
T112 Alex Gomia, Monroe, 2020 81 – 76 = 157
T112 Jacob Beaschler, Nevada, 2023 78 – 79 = 157
T112 Myles Murphy, Maumee, 2024 77 – 80 = 157
T112 Julian Dugan, Rocky River, 2024 76 – 81 = 157
T112 Ted Hoover, Canton, 2023 75 – 82 = 157
T118 Jason Zehala, Galena, 2021 78 – 80 = 158
T118 Liam Doyle, Rocky River, 2021 77 – 81 = 158
T118 Ryan Seidensticker, Dublin, 2022 81 – 77 = 158
T118 Blaze Tanner, Aurora, 2021 80 – 78 = 158
T118 Jamison Ellis, Uniontown, 2020 78 – 80 = 158
T118 Brady Catalano, Columbus, 2024 77 – 81 = 158
T124 Russell Ahmed, Blacklick, 2022 83 – 76 = 159
T124 Benjamin Dearth, Dublin, 2021 78 – 81 = 159
T124 Jackson Pollina, Dublin, 2023 78 – 81 = 159
T124 Leo Walling, Powell, 2024 76 – 83 = 159
T124 Kyle Smetiouk, Delaware, 2023 76 – 83 = 159
129 Zander Gibson, Concord, 2021 78 – 83 = 161
130 Cam Donahue, Sylvania, 2021 78 – 84 = 162
131 Carson Meyer, Powell, 2023 81 – 82 = 163
T132 Tyler Phillips, Delaware, 2022 81 – 83 = 164
T132 Jack Yancey, Westerville, 2021 78 – 86 = 164
T132 Parker Barrett, Aurora, 2024 80 – 84 = 164
T132 Deacon Pinson, Columbus, 2023 79 – 85 = 164
136 Brian Luft, Thornville, 2024 80 – 86 = 166
137 Henry Rill, Findlay, 2023 82 – 85 = 167
138 Trevin Mault, Wheelersburg, 2021 84 – 86 = 170
T139 Sean Laverty, Avon Lake, 2021 91 – 80 = 171
T139 Siddharth Ganesh, Columbus, 2023 87 – 84 = 171
141 Brady Urian, Westerville, 2022 86 – 86 = 172
142 Gavin ShamblenN, orth Canton, 2022 92 – 88 = 180
WD Aaron Apticar, Canal Fulton, 2020 82 – WD
WD Dylan Kaufman, Millersburg, 2020 WD
WD Landon Roberts, Proctorville WD
* Birdie on 1st Playoff Hole