The Elms Country Club
1608 Manchester Ave SW, North Lawrence   COURSE DETAILS >
Fri Jul 16, 2021 - 07:00 AM Start
EVENT TYPE / ASSOCIATION: Independent Event, Amateur, Professional
EVENT FORMAT: Individual Stroke Play, Scramble, Skins Game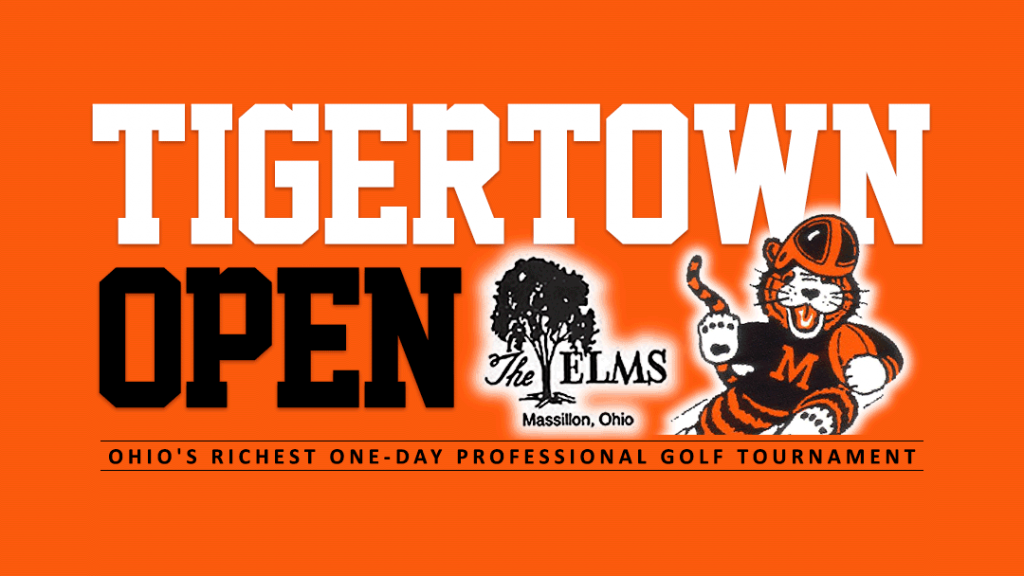 2021 Tigertown Open: Ohio's Richest One-Day Payout!
The Elms Country Club, Massillon, Ohio
Friday, July 16th
DEFENDING CHAMPIONS: Pro Division: Blake Sattler (64); Senior Pro: Jim Cichra; Am: Ryan Gutowski; Senior Am (Tie): Allen Freeman, Kurt Peterson, Nick Lambos
GUARANTEED PRIZE AMOUNTS:
Open Professional Prizes:
presented by Loby's Bar & Grille


1st Place: $5,000.00
2nd Place: $1,500.00
3rd Place: $1,000.00
Senior Professional Prize:
presented by Benmit


1st Place $1,500.00
Amateur Prize:
1st Place $750.00 in Merchandise
Senior Amateur Prize:
1st Place $400.00 in Merchandise
[additional payouts based on the number of entrants per division]
ENTRY FEES:
Open Professional: $225
Senior Professional: $200
Open Amateur: $105
Senior Amateur: $95
(includes green fees, practice round, prizes)
Players who wish to "double-dip" entry into both the Pro and Senior Pro divisions should mark both entry boxes above then submit a $425 payment.
A completed entry blank with entry fee must reach The Elms C.C. by Monday July 12
VISA/MASTERCARD accepted. Please make checks payable to TIGERTOWN OPEN and send to P.O. Box 846 Massillon, Ohio 44648.
No refunds after 7/12. Questions? Call 330-833-2668

LOCATION MAP: