Avalon Squaw Creek Country Club
761 Youngstown Kingsville Rd, Vienna   COURSE DETAILS >
Tue Jun 28, 2022 - 08:00 AM Start
EVENT TYPE / ASSOCIATION: Ohio Golf Association, Amateur
EVENT FORMAT: Individual Stroke Play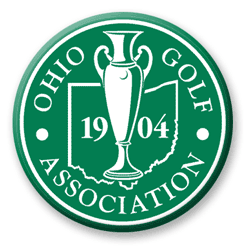 The 2022 OGA Ohio Amateur Qualifier is a one day tournament held at Squaw Creek Golf Club in Vienna, OH.
The Ohio Amateur Championship proper will be played July 25 – 29, 2022 at Maketewah CC in Cincinnati.
Registration for the Ohio Amateur Qualifier is open until May 22, 2022 at 11:59 pm. Application for this event must be submitted online, delivered in person, or sent through the US Postal Service.
LOCATION MAP: