Canterbury Golf Club
22000 S Woodland Rd, Beachwood   COURSE DETAILS >
Fri Jul 14, 2023 - 08:00 AM Start
EVENT TYPE / ASSOCIATION: Ohio Golf Association, Amateur
EVENT FORMAT: Individual Stroke Play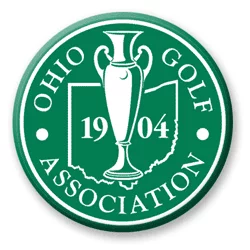 The 2023 Ohio Amateur Championship, a 72-hole individual stroke play championship conducted by the Ohio Golf Associaion, to be played at Canterbury Golf Club in Beachwood on July 11-14, 2023.
Players must qualify or earn an exemption into the Championship field. Six sectional qualifiers will be held prior to the championship.
Format: 72 Hole Championship. Two cuts following rounds 2 and 3.
Eligibility: Must be (1) a male resident of the state of Ohio, or meet other residency requirements listed in the following information, and have a WHS Index of 5.6 or less.
LOCATION MAP: