1899 Indoor Golf Twinsburg
3094 Glenwood Blvd, Twinsburg   COURSE DETAILS >
Sat Jan 9, 2021 - 09:00 AM Start
EVENT TYPE / ASSOCIATION: Independent Event, Indoor Virtual Golf, Amateur, Professional
EVENT FORMAT: Skins Game
---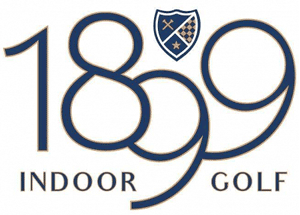 A weekly winter-long Saturday morning big skins game run simultaneously at both 1899 Indoor Golf locations in Canton and Twinsburg!
55 PLAYER FIELD WEEKLY:
Every Saturday, there will be 25 spots open at 1899 Canton, 30 spots at 1899 Twinsburg. Based on a full field of 55 players, that's a $1,500 weekly skins pot!
PLAYER ELIGIBILITY: The 1899 Saturday Skins Game is open to pros and amateurs ages 18 years and up. All players will play the same tees on a different virtual golf course each week, with the exact same golf course settings used at both locations each week.
ENTRY FEE: $75 entry fee per event paid via Venmo: @Scott-Pollack-1899. Entry fee includes golf bay time and skins game pot. Optional side games will be available. Please indicate Canton or Twinsburg location in the notes with your Venmo payment! ENTRY DEADLINE: the Wednesday prior at 5p.
---
SAVE MONEY ON THE GOLF PART OF THE ENTRY FEE! Saturday Skins players can purchase 10 weeks of bay time for $400 — a $10/week savings! Contact Scott to buy. Once purchased, the $25 skins pot fee is due by the 5:00 p.m. registration deadline on any given week to secure your spot in that week's field.
---
SERIES SCHEDULE: 8:45 a.m. warm up, 9:00 a.m. starting time SHARP! This weekly event series will be conducted on December 5th, 12th, 19th; January 9th, 16th, 23rd, 30th; February 6th, 13th, 20th, 27th; March 6th, 13th, 20th, 27th; April 3rd. Then on April 10th, a Grand Finale Invitational will be played with $3,000 purse! Players who compete in 12 of the 16 weeks leading up to the finale will be the first invited.
QUESTIONS? Contact Scott Pollack at 330-840-7146 or scott@1899golf.com
LOCATION MAP: