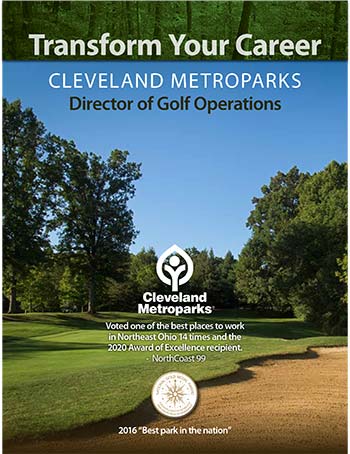 The Cleveland Metroparks has posted a job listing looking for a new Director of Golf Operations — along with 33 other golf jobs that are available at the eight golf courses under CMP management across the region.
The Director of Golf job became available after the sudden resignation/dismissal of previous Director Sean McHugh after concerns related to his stated resume and time/resources spent on non-CMP business.
The requirements include a bachelor's degree in agronomy, sports facility management or related field, and experience as a senior manager for a course or multiple courses (preferred). There's even a PDF brochure outlining the job in detail (pictured)!
Don't have that level of experience but want to work for CMP in the Golf Division? Check out the 33 other jobs available right now…