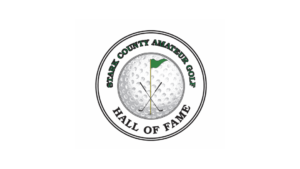 Attention women golfers: a brand new amateur event launches in July and entries from players of all ages and skill levels are now being accepted.
The inaugural Women's Stark County Amateur Golf Championship sponsored by Foxy Golf will be conducted over 36 holes by the Stark County Amateur Golf Hall of Fame.
The two days of competition will be played at The Elms Country Club in Massillon on Saturday, July 16 and at Raintree Golf and Event Center on Sunday, July 17
There will be three Divisions available for entry: Open Scratch Division; Senior Division (age 50+); and a Net Handicap Division (for all ages, GHIN handicap required). All women are invited to attend regardless of residence. Their is no minimum age requirement.
Entry Fee is $150 per player and includes merchandise prizes, trophies, greens fees + cart and range balls. There will be an optional skins game and cash pot by division, with payment due on Saturday for both days.
The SCAGOF has successfully presented the men's Stark County Amateur for a number of years. Previously, the medalist from the women's team championship event held at Tam O Shanter was considered the Stark County Women's champ. This new Women's Stark County Amateur Golf Championship by SCAGOF ushers in a new chapter for Stark County golf.
Questions? Email Randy Young